From WBUR we share the following article of interest to Franklin:

"On a blustery Thursday afternoon, 13 students are spread out across the practice marching band field and parking lot at New Bedford High School.

The color guard is off in one corner, practicing some figure eights with bright orange and black flags, while the brass players and drum majors are running through a series of marching drills and rehearsing a new song.

This is only the fourth time this group of students has played together since March, when school buildings closed state-wide due to the coronavirus pandemic. In-person rehearsals are smaller now. This is only about 1/7 of the full Whaler marching band. But most of the kids don't seem to mind.

"The rehearsals were optional but we came here because we all want to do what we love," said trombone player Danny Lopez."
Continue to read the article online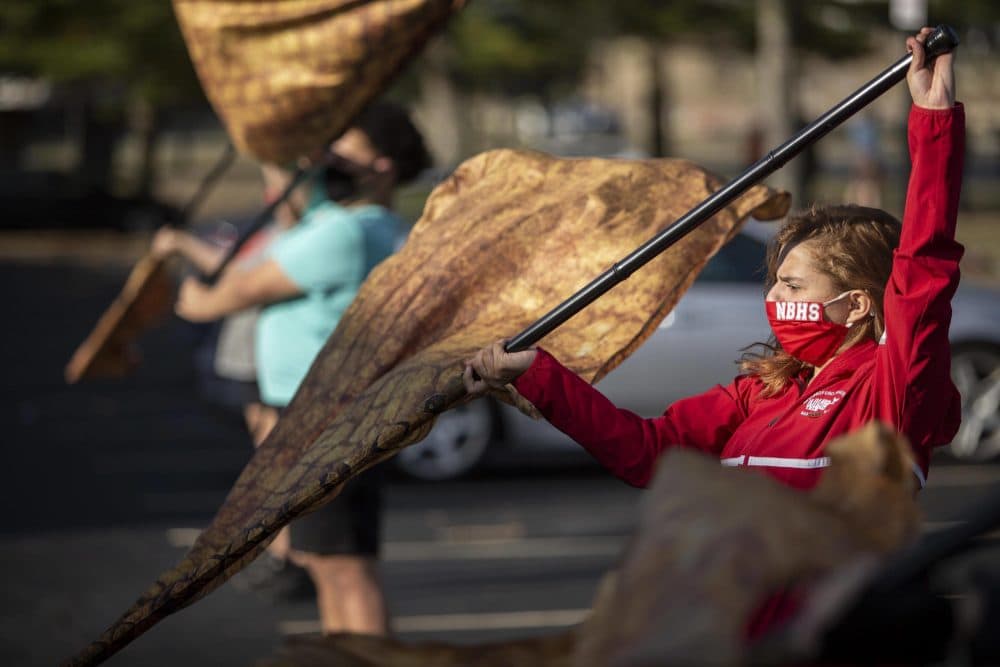 wbur: "Getting The Band Back Together: How One Marching Band Is Practicing During The Pandemic"