"We have been receiving an abundance of perishable foods in our donation bin. Please do not donate items like milk, salads, yogurt or items from school lunches into our donation bin. We can not give those donated items out to our neighbors and it creates extra work for our staff and volunteers.
In addition our donation bin will be LOCKED over the weekends now.
Please drop off your nonperishable, unexpired items Monday through Friday but no during our distribution hours which are Tuesday from 9 to 1 and 5:30 to 6:30 pm and Friday from 9 to 1.
Thank you for understanding."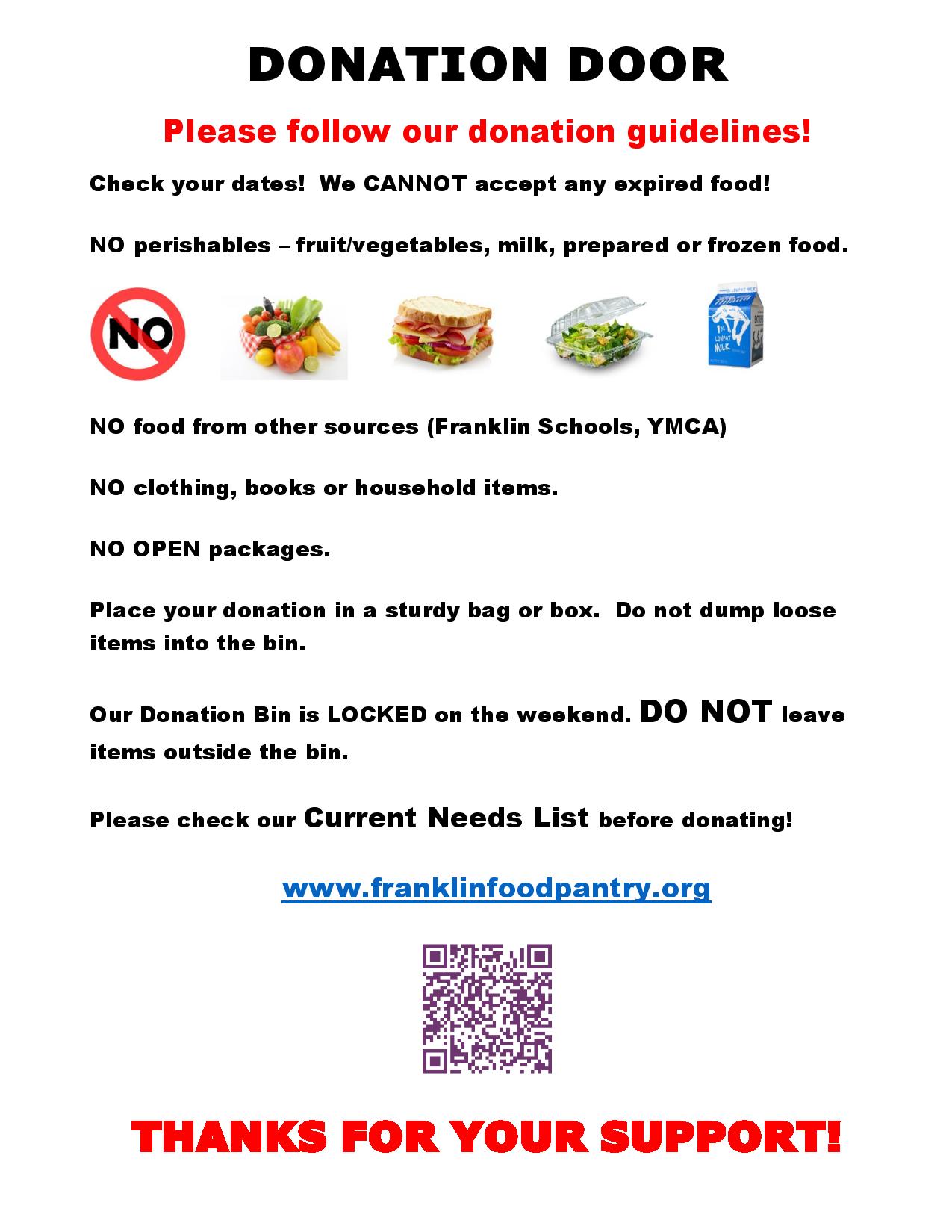 Franklin Food Pantry donation reminders