"Businesses that provide vehicle inspections in Massachusetts are "anxious" to resume offering the service, amid an ongoing problem with a Registry vendor that has shut down inspections for the past week in the Commonwealth and several other states, a trade group leader said Monday.

"Well, I think everybody is anxious to get it back online, so we're all waiting," said John Howell, co-executive director of the New England Service Station & Automotive Repair Association, in a phone interview.

He said service stations often see a spike in revenue toward the end of every month from drivers who need new inspection stickers. "
Continue reading the article online (subscription may be required)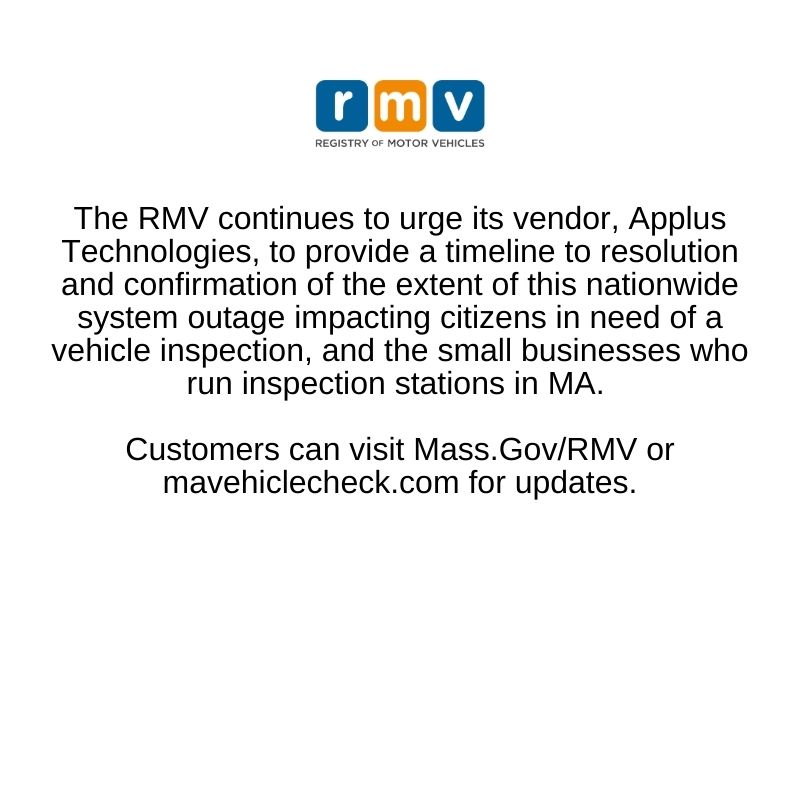 RMV may resume inspections Tuesday, Apr 6