What is a 'Yart Sale,' exactly? Somerville is hosting its first one
"If you took up an artistic hobby like so many others while stuck indoors at the height of the pandemic, or if you're a seasoned veteran with a lens, brush, or knitting needle, this might be the perfect chance to share — and perhaps even sell — your work with the community.




On August 14, Somerville is hosting its first "Yart Sale," a citywide event that welcomes artists of all calibers to set up shop on their porches, or in their yards and driveways, and sell their artwork to passersby.




The event is a mix between the city's annual pop-up musical gathering, PorchFest, and Open Studios, where artists open up their workspaces, in that attendees can hop from one neighborhood to the next throughout the day to see what's on display."
Continue reading the article online (subscription maybe required)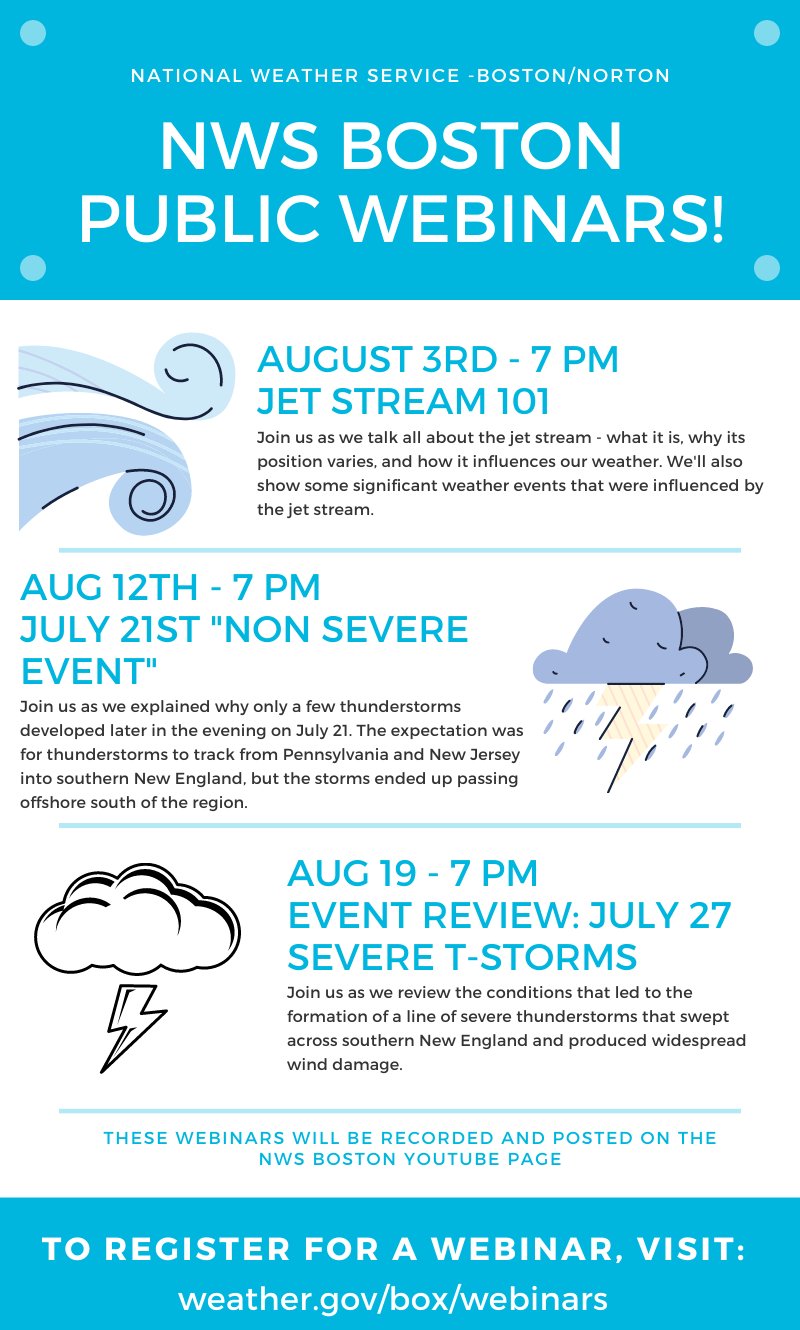 National Weather Service webinars scheduled