"Mary Dickins had been a spectator at poetry nights before and knew "the poetry clap". She mimes a polite tapping of fingers. But when she made her debut as a performer at the age of 62 at the legendary Bang Said the Gun night in south London, "it was so anarchic and wild – like nothing I had seen before". The audience stamped feet, shook shakers. "It felt transformative. I thought: 'I've got to have more of this.'"

Even though Dickins says she "constantly has impostor syndrome – I always feel that I'm going to be found out", becoming a performance poet has given her a place on a stage of her own making.

All her life she has written, mostly without being seen or heard. Her mother died when she was nine, and, after she went into a care home at 13, Dickins' writing "stayed in notebooks". "Never really took it anywhere," she says (she has a habit of eliding the personal pronoun, as if she might be an impostor in her own sentences)."
Continue reading the article online (subscription may be required)
If this inspires you to write, there are opportunities around to do so. For example, the Senior Scribblers meet weekly at the Senior Center on Wednesdays (once a month to record at the Franklin TV Studio). If interested, call the Senior Center or let me know (I am part of the group).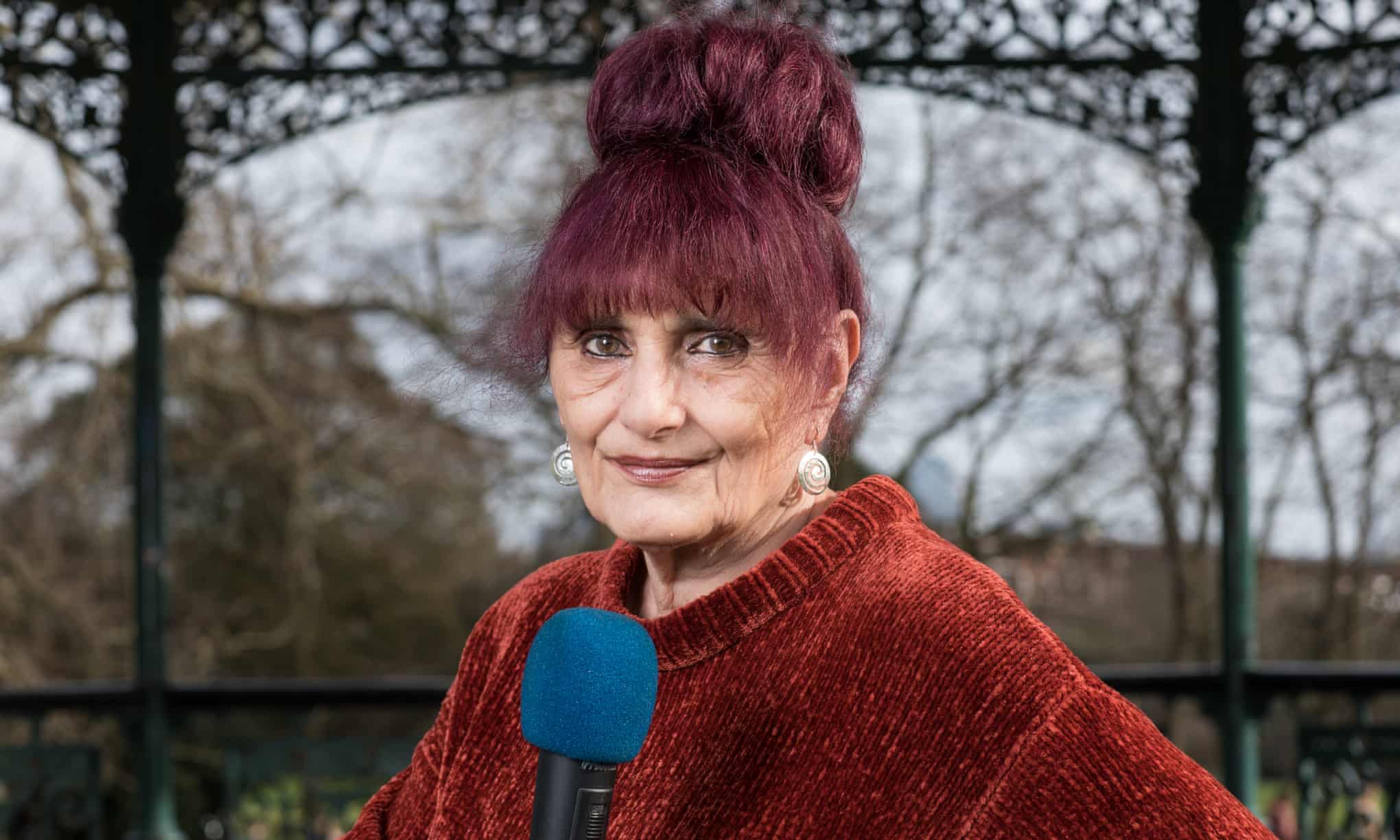 Mary Dickins: 'The sillier I allow myself to be, the better the writing is.' Photograph: Teri Pengilley/The Guardian