"National Champions!!! Hockomock, Regional, State and now - National Champions!!! Congratulations to the Best Cheer Team in the country!!!"
Shared from Twitter: https://twitter.com/FHSSports/status/1505618908321038346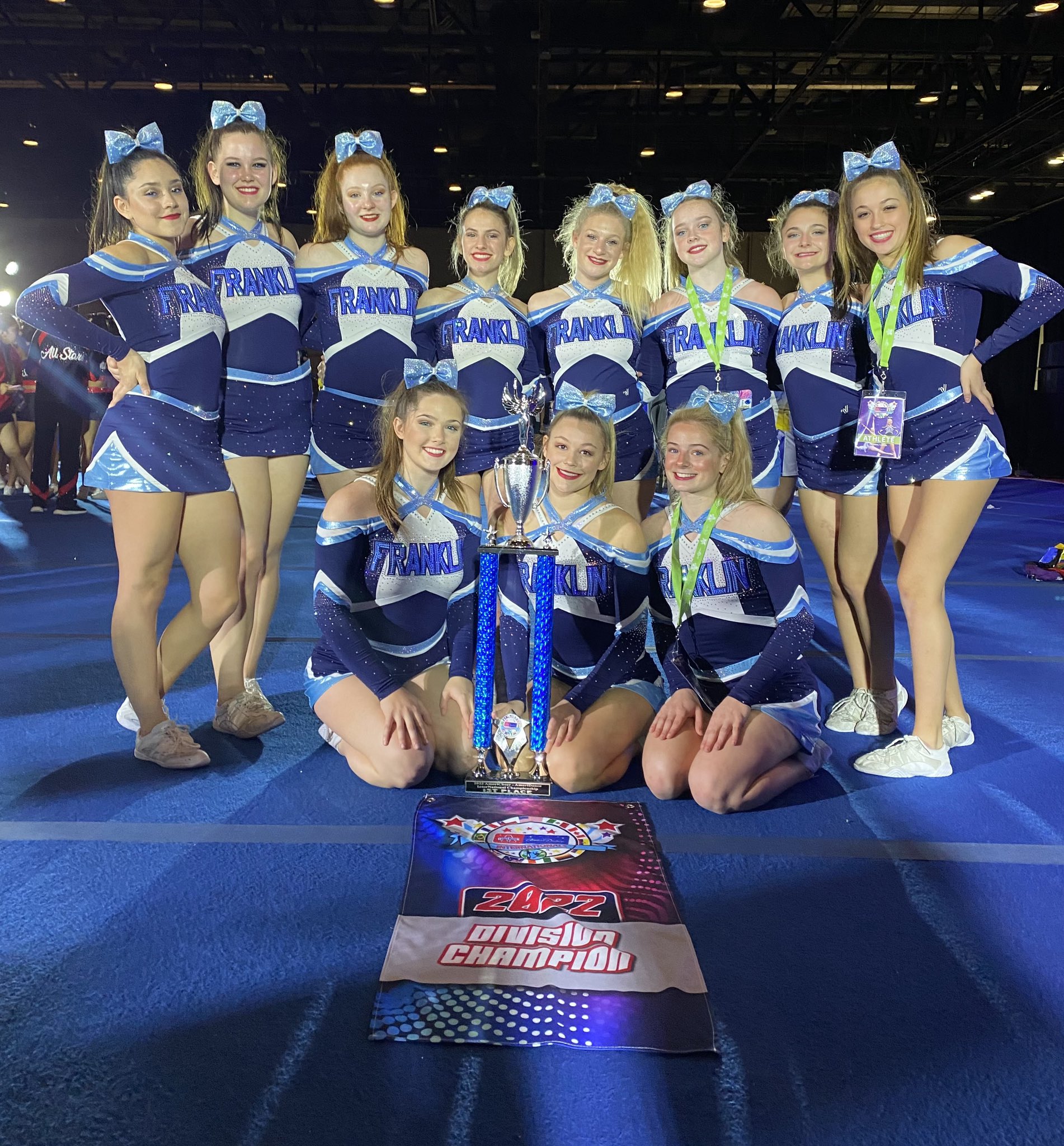 FHS Cheerleaders take National Title
"FHSTC is onto Regionals! Feeling grateful to be recognized as a Top 3 school, and punching our ticket to Regionals."
"BIG shout out to our All-Star Awards in: scenic design (Kaiti), costume design (Heidi, Ren, Will), sound design (Matt),

Ensemble work for the Rock Creatures (Heidi, Millie, Amanda, Colin, Will, Shea, Alex, Ava, Jake, Patrick), and an acting award for Simon, who played Don. "
Shared from Twitter: https://twitter.com/FranklinHSDrama/status/1505538540167471113
and from https://twitter.com/FranklinHSDrama/status/1505538542298087424
FHSTC is onto Regionals