LAST 2 WEEKS IN REVIEW
APRIL 9 – APRIL 22
I'm your representative in Congress, and I write to keep you informed.

On the Hill: I was recently sanctioned by Russian President Vladimir Putin for my ardent support of Ukraine. Also, I am requesting funding to support innovation in our nation's transportation and infrastructure.

Make your voice heard → I noticed on my recent flights between Massachusetts and Washington that about 50% of people are wearing masks. While the administration is challenging the ruling in order to prevent a precedent that undermines the CDC's public health authority, I don't expect it to imminently restart mask mandates on airlines. I'd like to hear from you: let me know below how you will approach mask-wearing on airplanes and public transportation.

Around the Fourth: Last week, I attended the Boston Marathon. For Earth Day, I participated in a community clean-up event in Fall River and met with environmental youth leaders in Newton.
On the Hill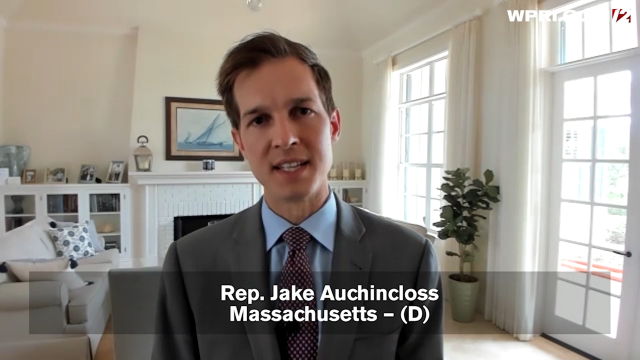 Sanctioned by Putin: Last week, President Putin sanctioned me. Whatever I did to anger the Russian president, good. My advocacy for the people of Ukraine is not about me; this work is about Ukrainians fighting on the front lines of the free world. In Congress, we must continue to take concrete actions to support Ukrainians and isolate and undermine Russia. My singular mission is to provide Ukraine with the tools they need for victory, and nothing could throw a wrench into my work. You can watch my full interview about the sanctions here.

Investing in U.S. Transportation and Infrastructure: I am requesting $15 million to fund the Advanced Research Projects Agency-Infrastructure for Fiscal Year 2023. This new agency will spur innovation within the transportation and infrastructure sectors. This will make our roads safer for all modalities, reduce maintenance costs for taxpayers, and mitigate carbon emissions. The $15 million in initial funding will provide full planning resources for the Department of Transportation to create a five-year strategic plan for the agency, develop an organizational structure, scope potential NOFOs, and solicit ideas from the public.
Will you continue to wear a mask when you travel?
Around the Fourth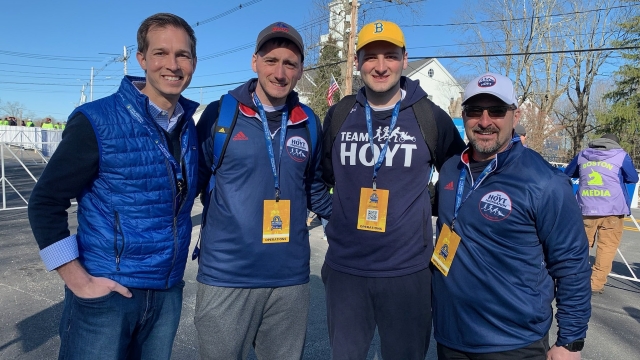 Boston Marathon: I celebrated Patriots' Day at the Boston Marathon starting line in Hopkinton. The Marathon represents the strength, unity, and resilience of the people of Massachusetts, and I was proud to watch countless runners embark on this accomplishment, including Team Hoyt. Team Hoyt raises money and awareness for children with disabilities.

Earth Day: To celebrate Earth Day, I participated in a clean-up in Fall River and joined a meeting with youth leaders from Green Newton. From attending local clean-ups to using your voice to advocate for change, we can make our community a better place when we come together for a common goal. As the father of two young kids, I am working to leave them a better environment and a healthier planet.
Sincerely,

Jake
WASHINGTON
15 Independence Avenue SE
1524 Longworth HOB
Washington, DC 20515
Phone: (202) 225-5931

NEWTON
29 Crafts Street
Suite 375
Newton, MA 02458
Phone: (617) 332-3333

ATTLEBORO
8 North Main Steet
Suite 200
Attleboro, MA 02703
Phone: (508) 431-1110