Our Town Clerk Nancy Danello has scheduled the tabulator/voting machine testing for Wednesday, Oct 26 at 9 AM in the Council Chambers at the Municipal Building.
See for yourself how voting is paper ballot based

See how the machines have no connection to the internet
This is an opportunity to ask about how the vote is tabulated by the machine, cross checked manually, and then tallied in a spreadsheet to produce the 'unofficial results'. The Town Clerk then has time in the office to validate the checks, etc. to confirm and produce the 'official results'.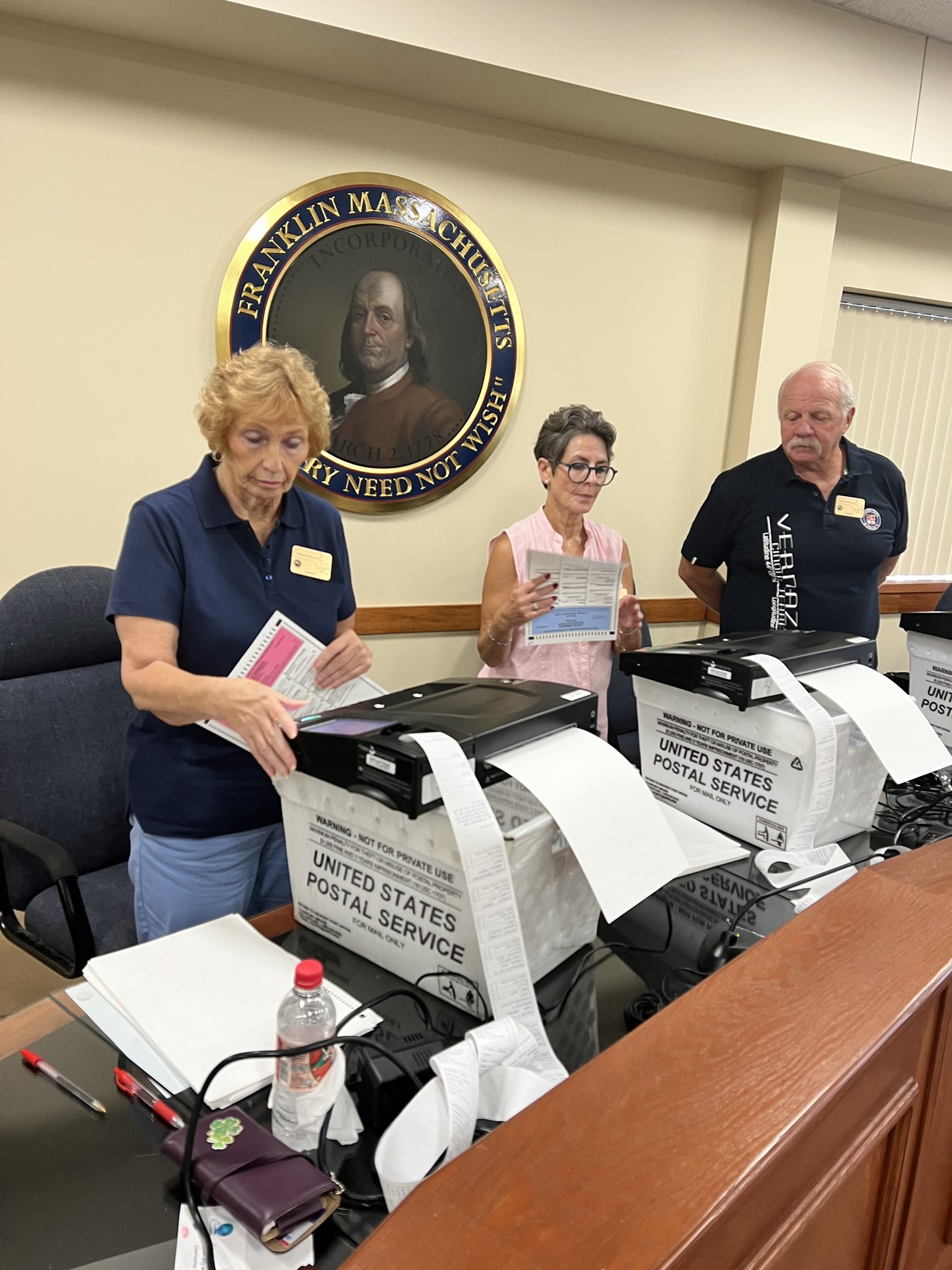 All of our tabulators have been tested for accuracy & have been confirmed as ready for voters (Town of Franklin photo)