LAST 3 WEEKS IN REVIEW
NOVEMBER 21 - DECEMBER 9
I'm your representative in Congress and I write to keep you informed.



On the Hill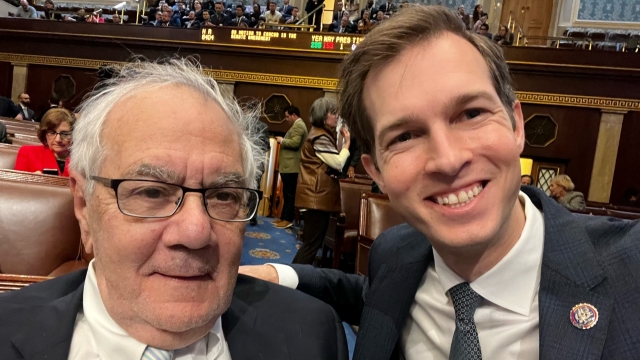 Respect for Marriage Act: Last Thursday, I was excited to join my colleagues in voting to pass the Respect for Marriage Act, which President Biden signed into law. I celebrated this historic vote on the House floor with my trailblazing predecessor, Barney Frank. This critical law ensures that all Americans have the right to marry whom they love by making marriage equality and interracial marriage the law of the land.

Protecting Offshore Wind: Last week, my continued advocacy helped ensure a win for offshore wind development in Massachusetts and across the country. The 2023 National Defense Authorization Act (NDAA) was intended to include a well-intentioned, but poorly considered, provision that would have prevented the U.S. offshore wind industry from reaching President Biden's goal of 30 gigawatts by 2030. Over the course of the last year, I led 30 of my colleagues in advocacy to remove the provision, which officially succeeded this week.

The southern part of our district holds massive potential for offshore wind energy and economic development. I will continue to fight for the clean energy and green jobs that offshore wind promotes.

Gun Violence Prevention: I, along with fellow members of the Gun Violence Prevention Task Force, met with the Director of the Bureau of Alcohol, Tobacco, Firearms and Explosives of the Justice Department. We discussed his enforcement of regulations we passed in the bipartisan gun safety bill we passed earlier this year as well as the concerning rise of ghost guns. Ghost guns are assembled by consumers after purchasing different components of the gun from different vendors.

I am committed to ensuring illegal guns, whether assembled commercially or individually, stay off the streets and out of the hands of dangerous individuals.

Make your voice heard → The 2023 National Defense Authorization Act passed the House last week. I was the only Democratic veteran to vote against it. The bill currently totals $857 billion, representing an $80 billion increase over the previous year. I am a proud supporter of a strong and growing U.S. military, but the spending needs to be reined in. The Pentagon is the biggest bureaucracy in the world, and it can do 10% more with 10% less — but Congress needs to force the issue.


What do you think?
Do you support reducing the defense budget?

Around the Fourth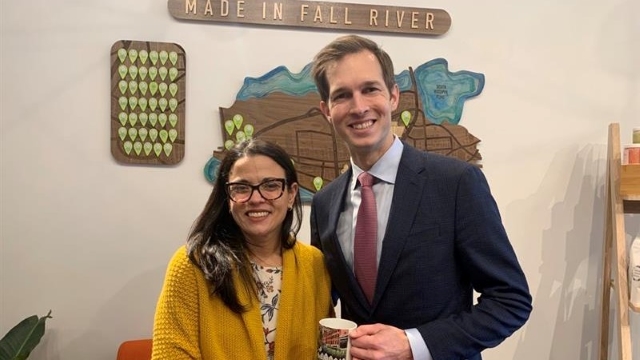 Small Business Saturday: I celebrated Small Business Saturday by stopping by some local businesses with Teddy. We went holiday shopping for Toys for Tots at Henry's Bear Park in Newtonville. I also visited Viva Fall River and met Executive Director Patti Rego, who won the 2022 Gateway Cities Innovation Award. This award recognizes Patti's exceptional contributions to one of the state's Gateway Cities - Fall River. Small businesses need our support, and while I'm working to support them in Congress, I urge you to support them this holiday season by shopping local.

EPA Funding Announcement: On Friday, I joined EPA Regional Director David Cash, Senator Elizabeth Warren, Mayor Paul Coogan, State Senator Mike Rodrigues, and State Representative Carole Fiola in Fall River to announce $14 million in federal funding for Fall River. The Massachusetts Department of Environmental Protection is also investing over $7 million. These funds will help de-lead Fall River's drinking water and purchase electric school buses. As I said in my remarks to Fall River students: this is government at work, for you.

The mayor's remarks were especially poignant. The days of Fall River being left behind or counted out, he said, are over.
Onwards,

Jake
WASHINGTON
15 Independence Avenue SE
1524 Longworth HOB
Washington, DC 20515
Phone: (202) 225-5931

NEWTON
29 Crafts Street
Suite 375
Newton, MA 02458
Phone: (617) 332-3333

ATTLEBORO
8 North Main Steet
Suite 200
Attleboro, MA 02703
Phone: (508) 431-1110