Youth Basketball Association at Downtown Sports!
Dear Basketball Families,

Downtown Sports would like to welcome you to one of our newest winter offering, the Youth Basketball Association for players in Grades K-4.

To improve outcomes for players in basketball we surveyed parents, listened to coaches one-on-one, and facilitated focus groups on improving results on the court.

From this collaborative work we created the Youth Basketball Association which we feel can provide an alternative for families looking for more engagement and growth.

Some Highlights of the YBA...
Program runs from late November to Early March.

Provides one weekly, weekday Targeted Training Session (Practice) which will be facilitated by a lead coach and supported by your child's head coach. This will always be on the same day and time.

Game modifications utilized based on best-practice for the grades/grade-spans we service. Ex. Size of Ball, Rim Height.

Game Times (Saturday's) always at the same time each week.

Professional Development for our Head and Assistant Coaches and an expectation of teaching the same skills so all players are provided a guaranteed curriculum.

Supplemental Training option on Friday afternoons focused on dribbling and/or shooting.

A Travel Team Option (Grades 2-3)

A per hour cost rate that is similar to other area programs which includes a team pinnie and all weekly practices/games.
Our Divisions include:
Kindergarten Co-ed

1st/2nd Boys

1st/2nd Girls

3rd/4th Boys

3rd/4th Girls

Travel 2nd Boys for players who demonstrate grade-level proficiency in basketball

Travel 2nd/3rd Girls for players who demonstrate grade-level proficiency in basketball
To Register, please click here. Once at the page view by category and scroll down to Winter Basketball.

If you have any other questions regarding this new Winter Basketball Program do not hesitate to reach out to the Coaches at Downtown Sports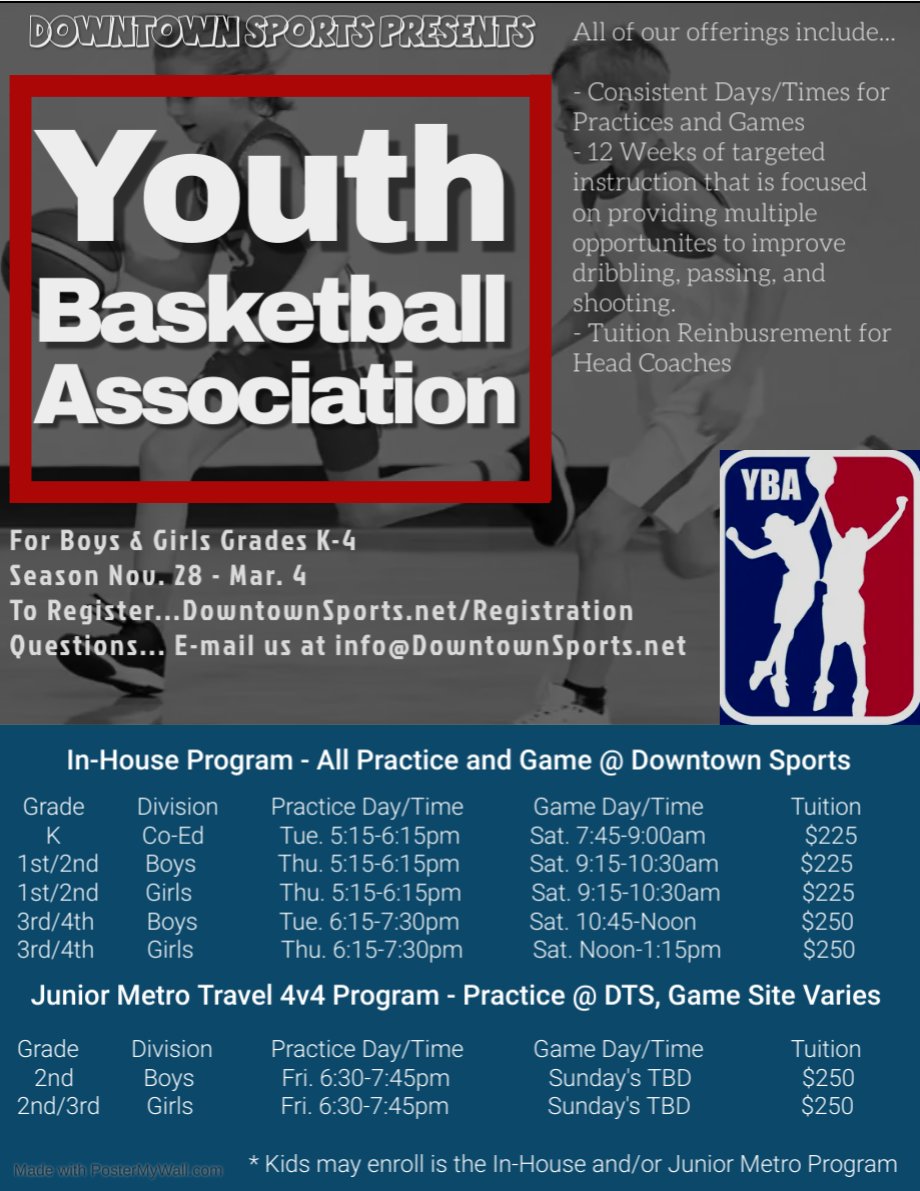 Franklin Families = sign up for Youth Basketball at Downtown Sports this winter!