HockomockSports.com
has published their Kelly-Rex Division Preview for the 2018 football season. The recap for Franklin High School is shared here. The link for the preview of the other teams in the Kelly-Rex Division is provided below.
FRANKLIN
2017 Record: 3-8
2017 Finish: Missed playoffs
Coach: Eian Bain
Key/Returning Players: Ryan Driscoll, Sr., WR/DB; Sean Leonard, Sr., TE; Evan Wertz, Jr., LB; Sean Hofferty, Sr., RB; Liam Arsenault, Sr., OL/DL; Nick Gordon, Sr., QB/DB; Riley Downing, Sr., OL/DL; Will Davis, Sr., WR; Jack Jarosz, Sr., OL/DL; Jack Nally, Jr., WR; Jake Davis, Jr., WR/DB; Dom Natale, Jr., OL/DL; Thomas Gasbarro, Jr., QB/DB; Nolan McLaney, Sr., DB;
Outlook:
Third-year head coach Eian Bain is optimistic about the 2018 season, and the long list of players returning with plenty of experience is a big reason why. The Panthers have over a dozen players back that started or saw significant time on offense and the same goes for the defense, include a very seasoned secondary.
Franklin must replace three-year starter Jake Noviello at quarterback but Bain is confident that a healthy competition between senior Nick Gordon and junior Thomas Gasbarro will result in a strong option starting under center for the opening week. While Franklin has to replace its quarterback, they return a ton of skill players on offense including senior tight end Sean Leonard, who hauled in a league-best eight touchdown passes last season. Ryan Driscoll (five touchdowns), Jack Nally, Will Davis, and Jake Davis will fill out the receiving corps while Sean Hofferty and Owen Palmieri man the backfield. Seniors Riley Downing and Liam Arsenault are experienced and will anchor the offensive line.
Junior Evan Wertz will be a key piece in the middle of the Panthers' defense after having a breakout campaign last year with nearly 100 tackles from his linebacker spot. Senior Spencer Briggs and sophomore Alex Honor will also see time at linebacker while Downing is joined by Jack Jarosz, Dom Natale, and Keenan Bassma on the defensive line. The Panthers boast a seasoned secondary with Nolan McLaney and Driscoll both back, along with Palmieri, Jake Davis, and both Gasbarro and Gordon.
"We have experience on both sides of the ball," Bain said. "It is a cohesive group that has been working hard together for our first two years and they are eager to the turn the corner with our program."
For the preview on other football teams around the Hockomock League
https://hockomocksports.com/2018-kelley-rex-football-preview/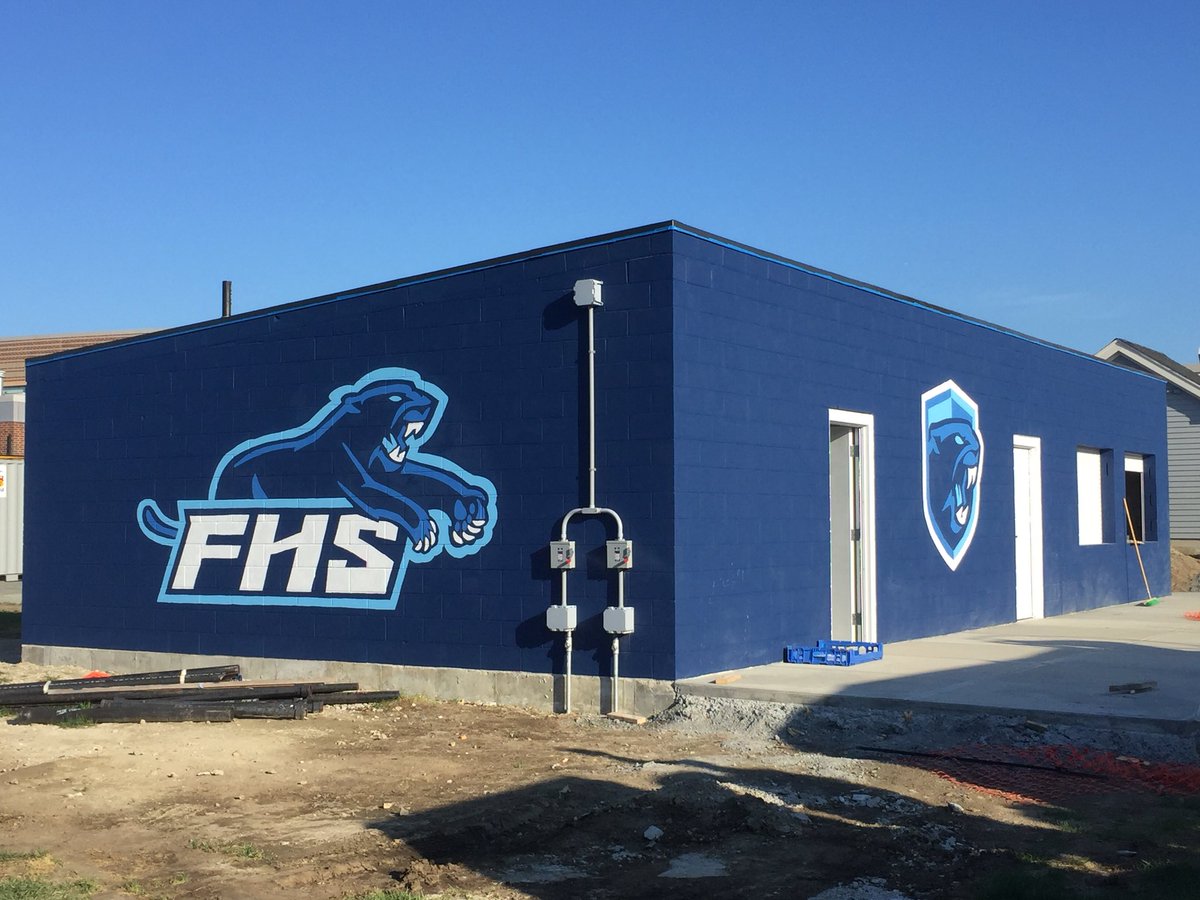 concession stand getting ready for opening game Sep 7
(photo via FranklinAthletics (@FHSSports))
Our new concession stand is really taking shape! Hoping to be ready for Friday night's football game. Thank you to all who donated funds and worked on this project. Just a tremendous community effort!

#PantherPride pic.twitter.com/ylwXvUjLv1

— FranklinAthletics (@FHSSports) September 5, 2018