Via
HockomockSports.com
and Twitter, we share the fall sports results for Franklin High School.
Football = Franklin, 34 vs. Andover, 10 – Final
Boys Soccer = Milford, 2 @ Franklin, 1 – Final
– Milford junior Walisson de Oliveira scored a pair of goals, including the game-winner with under 10 minutes to go, to lift the Hawks to a win on the road. de Oliveira opened the scoring off an assist from Anthony Salvador but Franklin freshman Terry O'Neill tied the game just before halftime. de Oliveira scored the unassisted game-winner with seven minutes to play.
Girls Soccer = Franklin, 4 @ Milford, 0 – Final
– Erin Quaile, Calen Frongillo, Carly Alston, and Sydney St. Marie each scored in the first half to put Franklin in control of its season opener. Grace Gallo and Halle Atkinson each had assists in the win.
For all the results around the Hockomcok League on Friday

https://hockomocksports.com/fridays-schedule-scoreboard-09-07-18/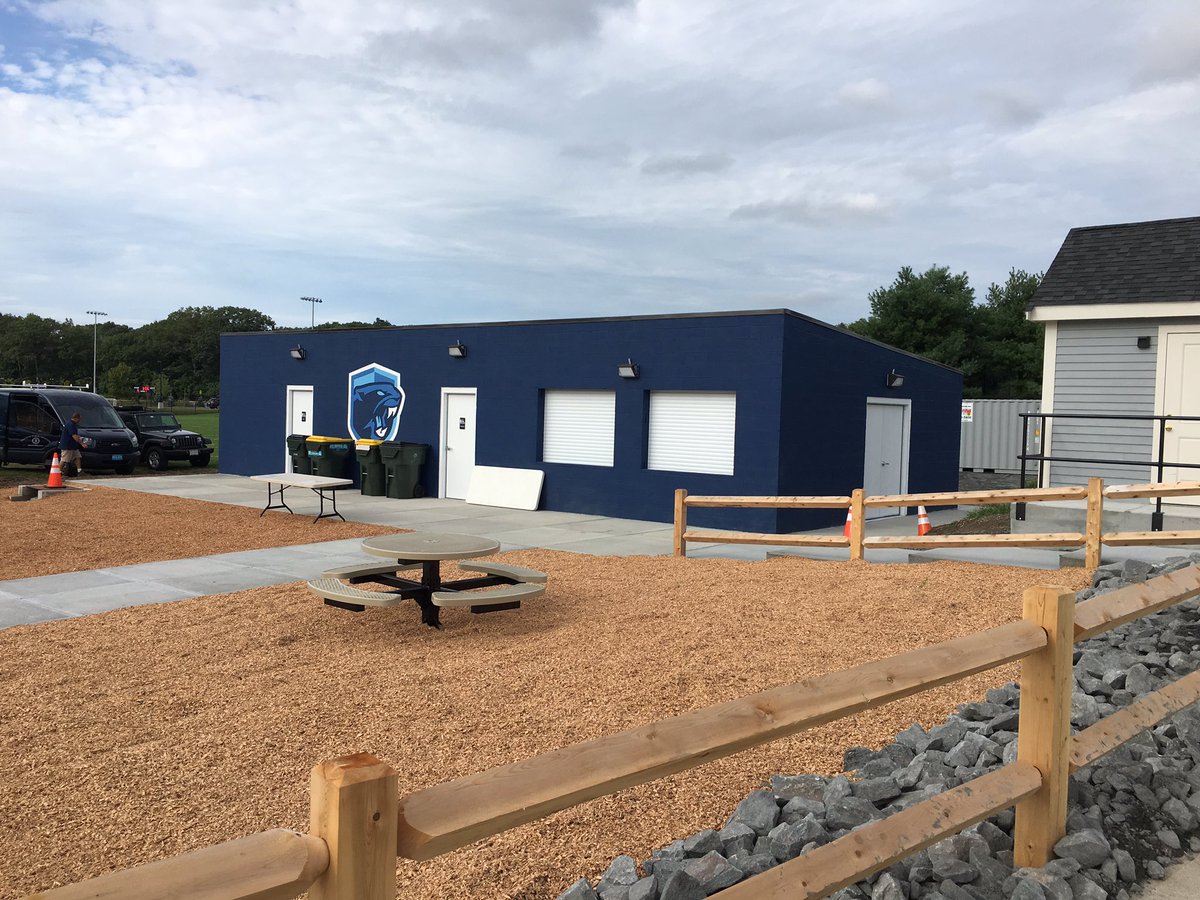 The new concession stand was open for business Friday (@FranklinRec photo)
— Franklin Recreation (@FranklinRec) September 7, 2018
[Boys Fall Varsity Football] Franklin HS defeats Andover HS, 34 to 10.

— FranklinAthletics (@FHSSports) September 8, 2018
— FranklinHighSchool (@FranklinHS) September 8, 2018
At the half: Franklin 21 Andover 3

#LETSGO

— FranklinAthletics (@FHSSports) September 8, 2018
awesome first win today in our first game!! 4-0 over milford. goals by Erin, Sydney, Calen, and Carly (pk). assists by Grace and Halle. great start to the season, let's keep it going!!!💪🏼

— FHS Girls Varsity Soccer (@fhsgvsoccer) September 7, 2018
— FHSUnifiedSports (@FranklinUnified) September 7, 2018
— FHSPantherHockey (@FHSPantherHocke) September 7, 2018
— FHS Panthers VBall (@Franklin_VBall) September 8, 2018