OCC COFFEEHOUSE
Original Congregational Church
1 East Street, Wrentham, MA 02093
Phone: 508-384-3110
Saturday, Jan. 12, 7:30 PM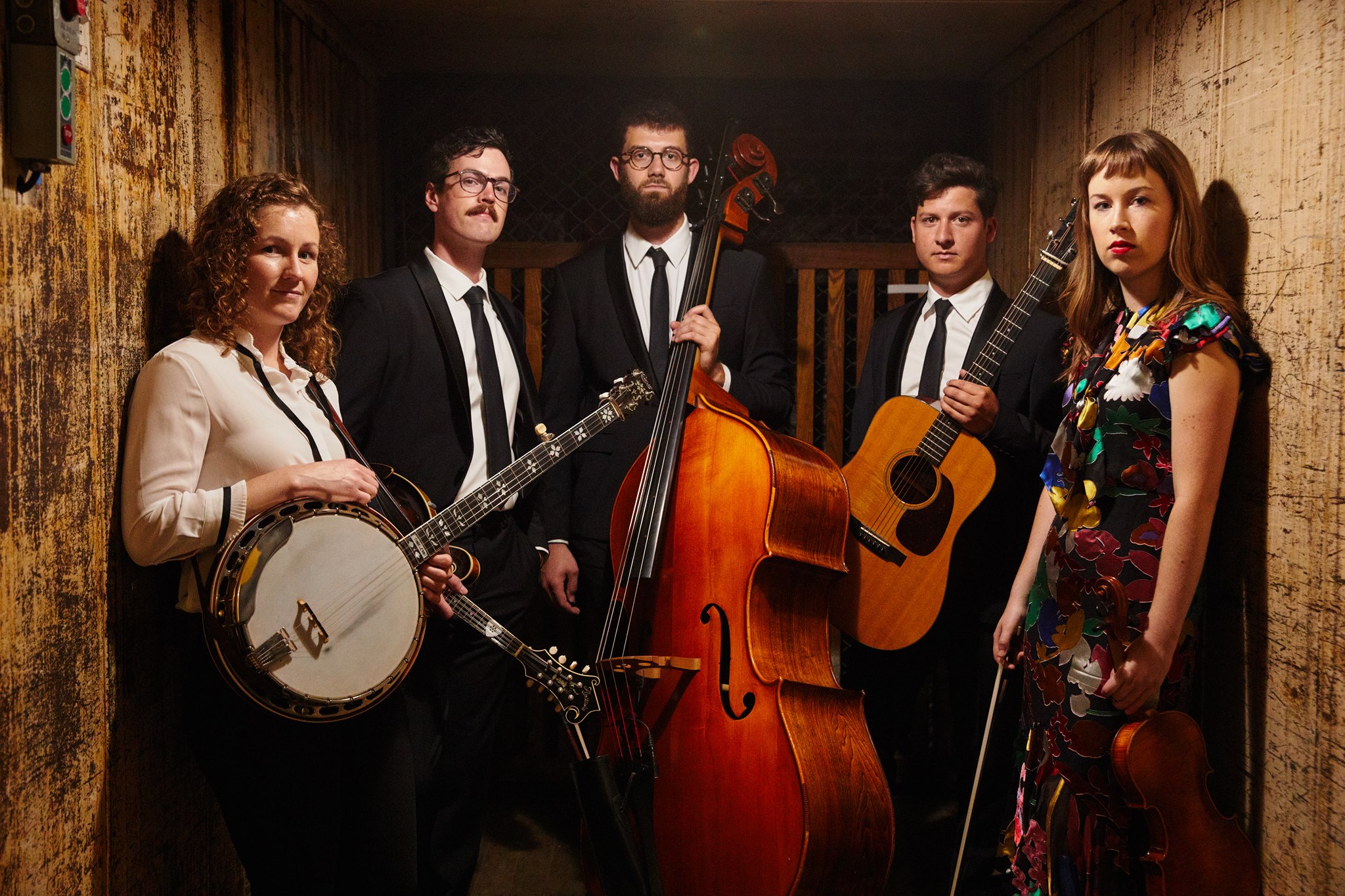 Only a little more than a week to go before Mile Twelve's performance in Wrentham.
Don't miss this great group! The winners of IBMA's 2017 Momentum award are now nominated for 2018 Emerging Artist of the year, and they show no signs of slowing.
Their debut full-length album Onwards, produced by Stephen Mougin, was met with critical acclaim and earned the band time at the top of the bluegrass charts as well as an IBMA nomination for 2018 Instrumental Recorded Performance of the Year. John Lawless of Bluegrass Today says, "The Boston-based group has been making noise in bluegrass with their virtuosic approach to the music, clever songwriting and arrangements, a nose-to-the-grindstone attitude, and a youthful energy that appeals to all age groups. All of that shows on their new release, Onwards."
Mile Twelve is a fresh, hard driving young band beautifully walking the line between original and traditional bluegrass. Band members are Evan Murphy on guitar, David Benedict on mandolin, Bronwyn Keith-Hynes on fiddle, Nate Sabat on bass, and BB Bowness on banjo. Fast gaining recognition for their outstanding performances in bluegrass and folk circles, the band members write and perform captivating songs and daring instrumental pieces from diverse influences. Banjo luminary Tony Trischka says, "Mile Twelve is carrying the bluegrass tradition forward with creativity and integrity."
Paul Schiminger, President of The IBMA says, "What I and so many others love about Mile Twelve is their musicianship, material, and energy. Their sound is fresh and innovative, yet rooted in a solid foundation of bluegrass. They move easily among traditional bluegrass classics, terrific original material, and interpretations of pop music classics, while knocking you over with their strong instrumentals and harmonies." Tim O'Brien calls them "a group to watch in the coming decade."
Tickets for the concert are $20 in advance and $25 at the door, available at the church office, 508-384-3110, or at www.musicatocc.org. The event will be in Fellowship Hall at the back of the church with entry from the parking lot behind the church. Parking is available behind the church and in the lot across the street. For more information and to be added to the mailing list, visit the website or contact Ken Graves, 508-384-8084, occmusic99@gmail.com.
---
AT OCC COFFEEHOUSE (Tickets now available for all shows on website. All shows are general admission seating, so arrive early for good seats.):
Saturday, Feb. 2, 2019,

Don White

, a must-see storyteller-comedian-author-troubadour-folk singer-songwriter. With

Mike Agranoff

opening.
Saturday, March 2, 2019,

Fellswater

, Boston's Celtic Music Ensemble. Back by popular demand.
Friday, April 5, 2019,

Tom Rush

, folk music icon, with Matt Nakoa.
Saturday, April 27, 2019,

Bill & Kate Isles

, an acoustic singer/songwriter duo based in Duluth, Minnesota. Audiences feel they are listening to stories of the own lives, told by two of their best friends.
---
See
website
for complete OCC Coffeehouse season schedule, more details, and for ordering tickets.
---
---