Via
HockomockSports
,
we share the results of the FHS sports action on Tuesday, May 7, 2019
Boys Outdoor Track = Oliver Ames, 69 @ Franklin, 67 – Final
– Oliver Ames' Aaron MacDonald notches four first-place finishes and Anthony DeCosta and Harrison Webster each won a pair of events to help the Tigers edge Franklin. MacDonald won the 400m (50.9), the 200M (22.7), the triple jump (39'6"), and the long jump (20'5.75"). Webster crossed first in the 100M (11.3) and won the high jump (5'2) while DeCosta had the longest throws in the discus (111'11.5″) and the shot put (42'10"). Sean Flaherty added a win in the 400M hurdles (59.4) for OA.
Girls Outdoor Track = Oliver Ames, 67 @ Franklin, 69 – Final
For the other results around the Hockomock League
https://hockomocksports.com/tuesdays-schedule-scoreboard-05-07-19/
Come out tomorrow night and join FHS Boys Lax Boosters for a wine & cheese tasting event at Pour Richards! Maybe pick up a nice Mothers Day gift...

pic.twitter.com/cEVVvZnmLt

— FHS BoysLax Boosters (@FHSlax_boosters) May 8, 2019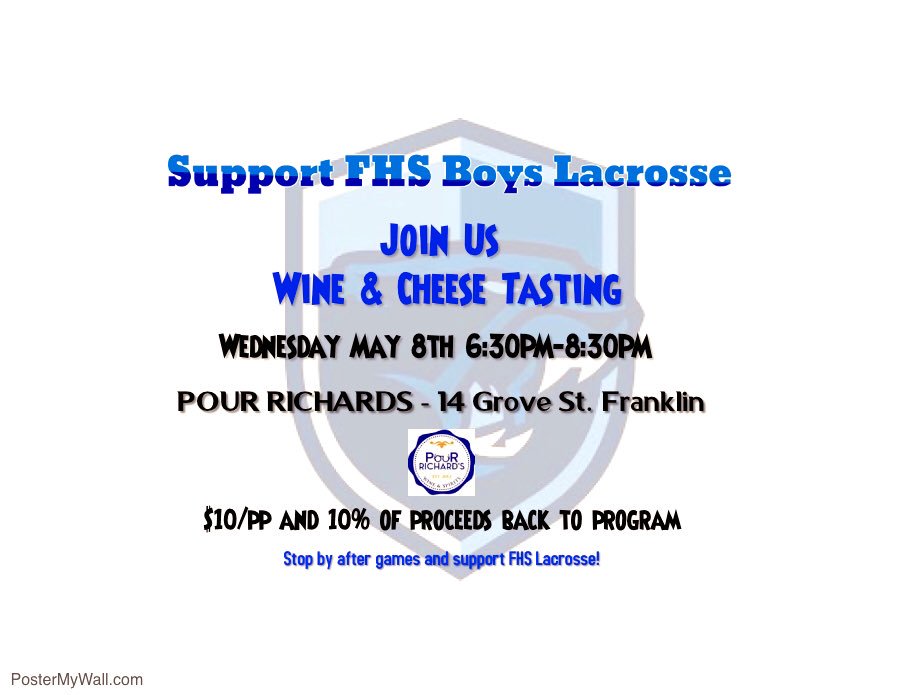 FHS Boys Lax Boosters - wine & cheese tasting event at Pour Richards - May 8