"Please help FHS Gymnastics Team collect new pajamas, slippers, and socks for children in foster care in our local community.





There will be collection bins located at the Main Entrance and Gym Entrance from 1/20 - 1/28





The FHS Gymnastics Team will be at the FHS Boys Basketball game at 6:30 PM on Jan 28, 2020 to collect. Please come with a pair of new pajamas, slippers, or socks. Size: Infant to 18 yr old."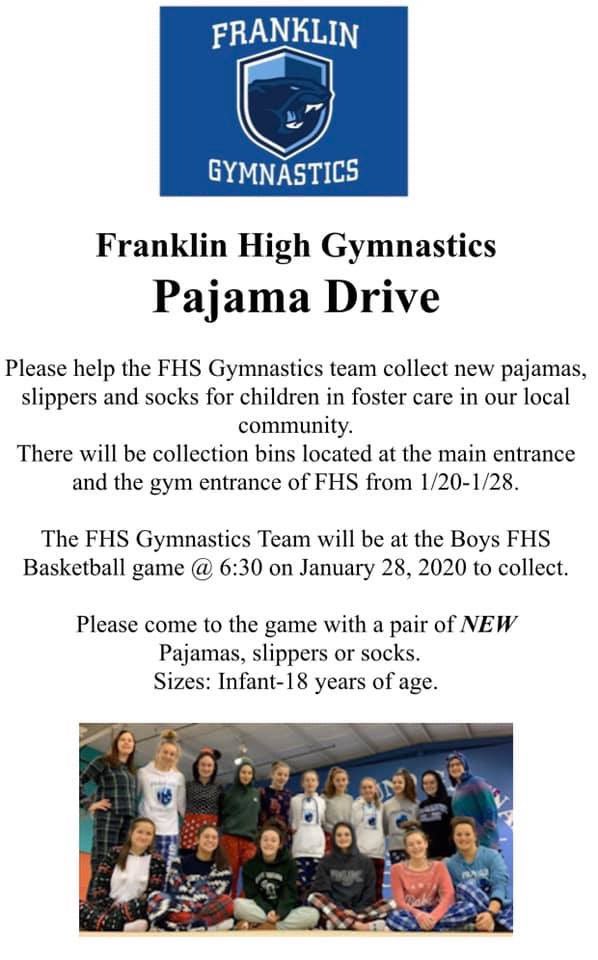 Shared from Twitter
https://twitter.com/fhs_gymnastics/status/1217775569305292802
— FHS Gymnastics (@fhs_gymnastics) January 16, 2020