"Students across all levels of schooling in Massachusetts will now be required to receive flu vaccines, a new mandate that state public health officials described as a step to reduce the impact of flu-related and respiratory illnesses during the COVID-19 pandemic.




The immunizations will be required from the age of 6 months on for attendees of Massachusetts child care programs, pre-schools, K-12 schools, and colleges and universities, the Department of Public Health announced Wednesday.




Students will need to get their flu vaccines by Dec. 31 for the 2020-21 flu season, unless they have a medical or religious exemption.




Home-schooled K-12 students and college students "who are completely off-campus and engaged in remote learning only" will also be exempt, DPH said."
Continue reading the article online (subscription may be required)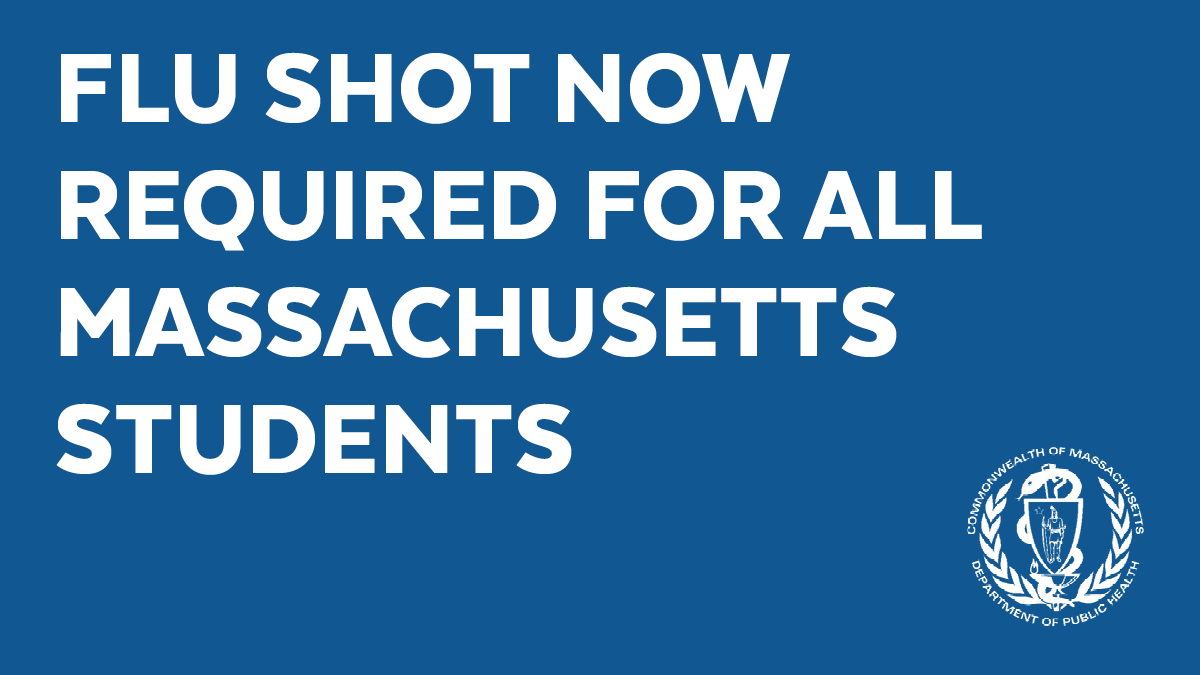 In the News: "Flu shot to be required for students"