"BIG NEWS ALERT! We are excited to announce the upcoming launch of Think Franklin First gift cards!
With the incredible support of Dean Bank & the Random Smile Project, these Franklin-only gift cards will be available for purchase beginning on Wednesday, November 25th.
See more... https://t.co/XQ3RcLIvwj"
"They will be redeemable at a wide variety of local businesses! This economic development initiative is intended to help support our local businesses by directing spending away from competition/online retailers into our local economy, where it makes an important impact"

"especially in these difficult times. Stay tuned for more information as we move towards our official launch date!

franklingiftcard.com

#shoplocal

#shoplocalma

#ThinkFranklinFirst"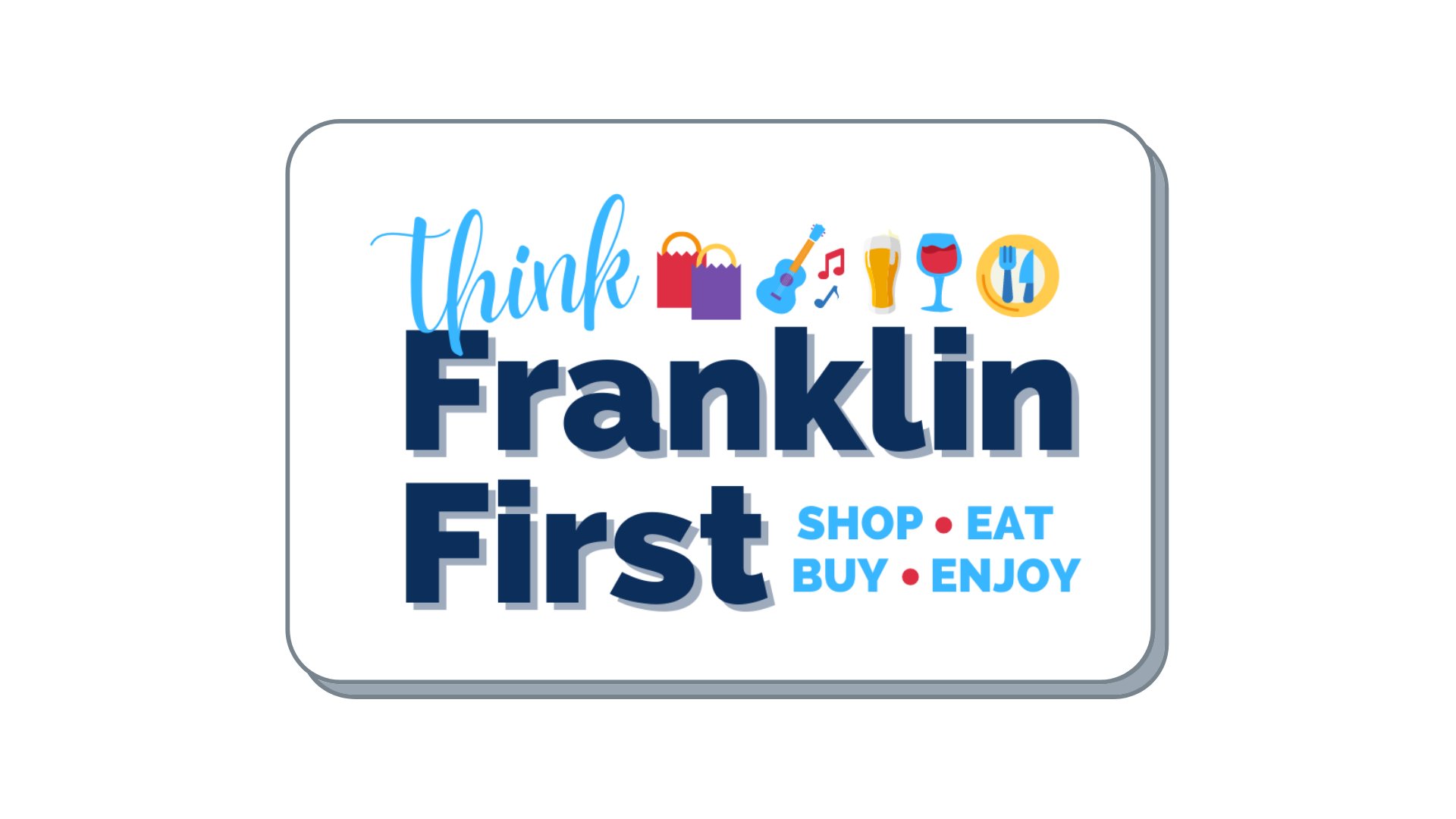 Think Franklin First gift cards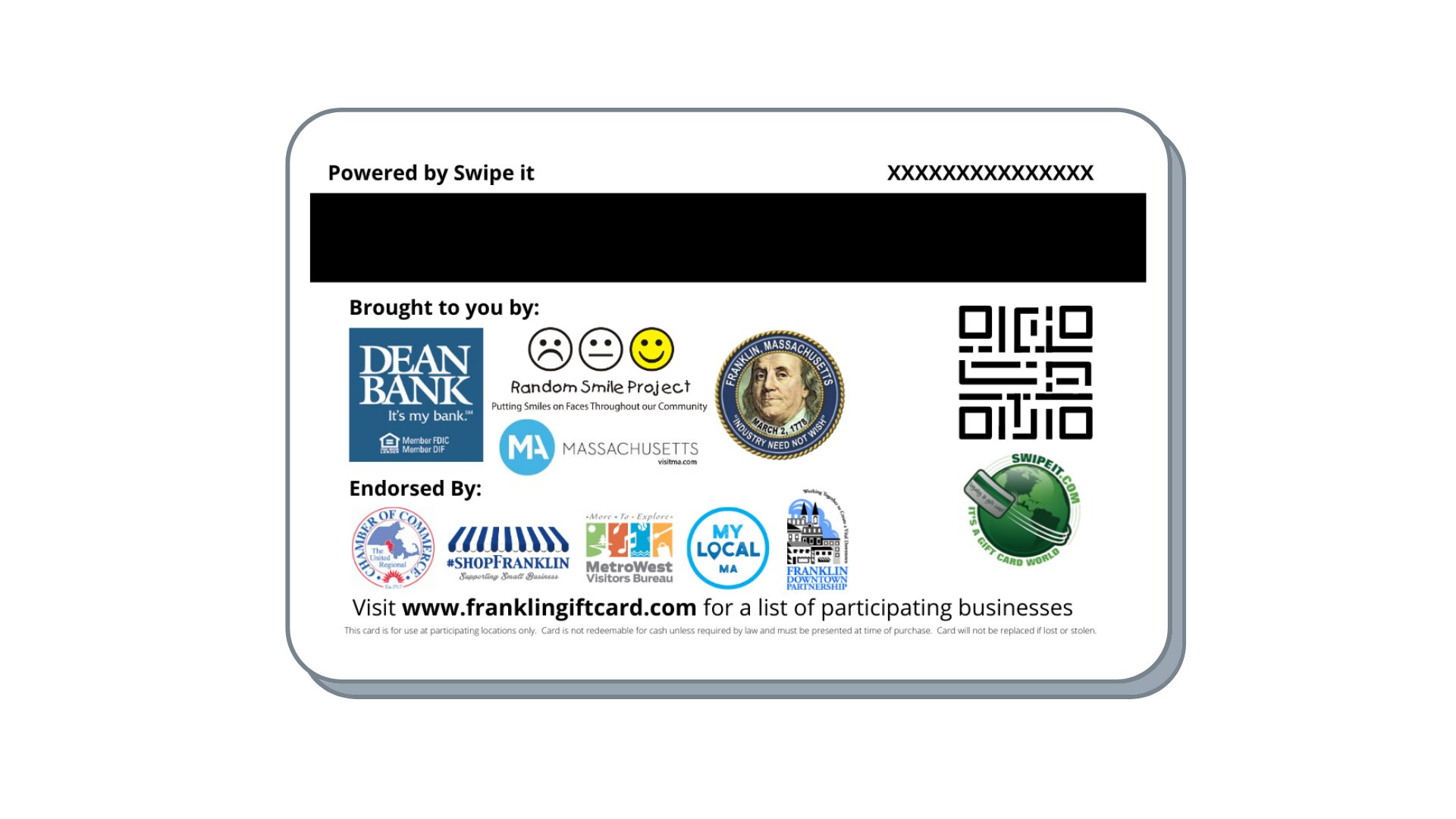 Think Franklin First gift cards coming Nov 25