From HockomockSports.com we share the FHS sports results:
Boys Hockey = Franklin, 6 @ Mansfield, 1 – Final
– Franklin scored three unanswered goals in the second period to pull away from the Hornets for a season sweep. The Panthers built a 2-1 lead after a period, getting a pair of goals from Justin Magazu (with Dylan Marchand assisting on both). In the second, Conor O'Neill (from Sean Connelly and Declan Lovett) made it 3-1 and Ryan Sicchio scored back-to-back goals for a 5-1 edge. In the third, Lovett found the back of the net with O'Neill and Connelly earning assists. Gary Mandia made 15 saves in net for the win.

Gymnastics = Attleboro, 134.5 @ Franklin, 141.5 – Final
– Franklin added another win to its total this season after the results were examined from their virtual meet against Attleboro. The Panthers competed last week while the Bombardiers were in action on Friday night. Emma White took first in three of four events (vault, bars, floor) while Kate Heun had the top score on the beam (8.95) for the Panthers.
For other results around the Hockomock League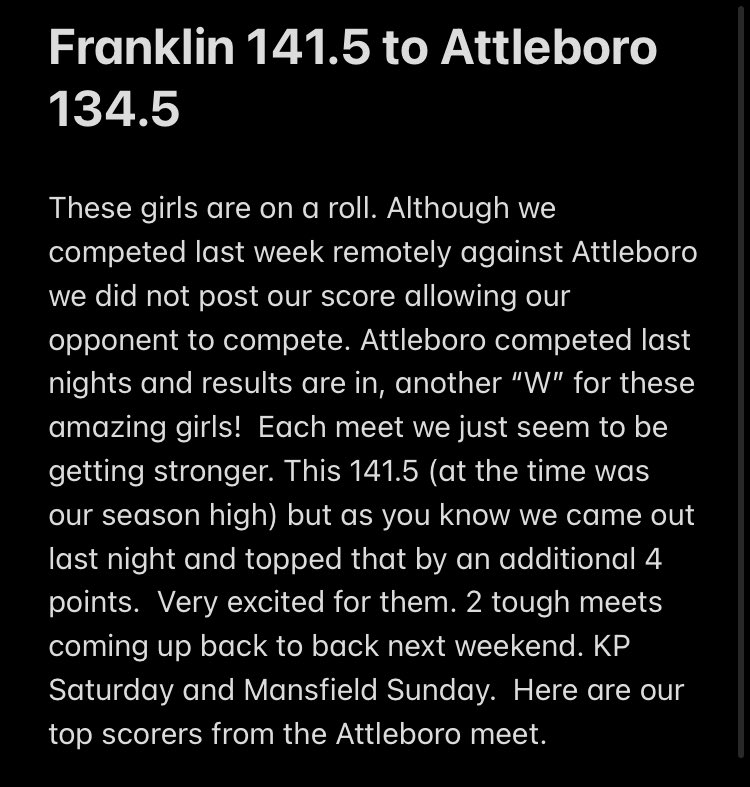 Franklin defeats Attleboro 141.5 to 134.5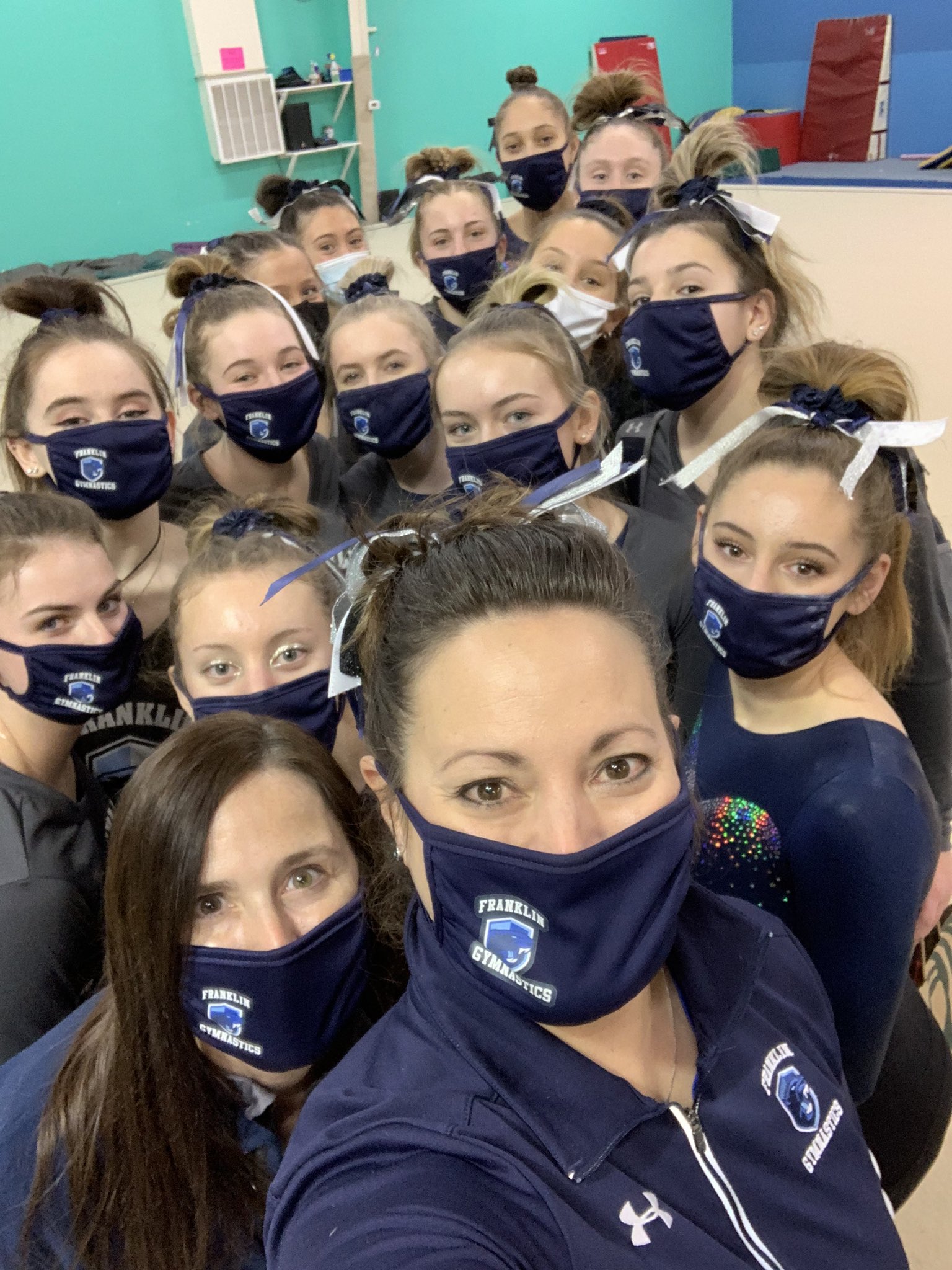 FHS gymnastics team poses for photo
Franklin defeats Attleboro 141.5 to 134.5. #undefeated @FHSSports @FranklinHS @FranklinMatters @R_Lanigan @BostonHeraldHS @MetroWestSports @BGlobeSports @HockomockSports @MyFM1013 @KatCornetta @FHSTrainingRoom @fhsgymboosters pic.twitter.com/tnloNDIRzI

— FHS Gymnastics (@fhs_gymnastics) January 31, 2021
Hard hat to Justin Magazu https://twitter.com/FHSPantherHocke/status/1355693531688480773
Game puck to Ryan Sicchio https://twitter.com/FHSPantherHocke/status/1355694022598291460