Brenna M. Johnson (@johnsonb_ms) tweeted on Mon, Jan 11, 2021:
I am honored to share that I received the Distinguished Service Award from MAEA. This award is born out of the continued support of amazing colleagues, a strong administrative team, and phenomenal students who make going to work each day easy & inspiring. Thank You! @MassArtEd
Shared from Twitter: https://t.co/Vx7R1ZmC2t
Among the many good things Ms Johnson does for FHS, she is the coordinator of the student Empty Bowls Club.
The Empty Bowls Club is working on bowls for this year's fund raising effort.
You can listen to the interview we did last year as they pivoted to do a virtual event instead of the empty bowls dinner.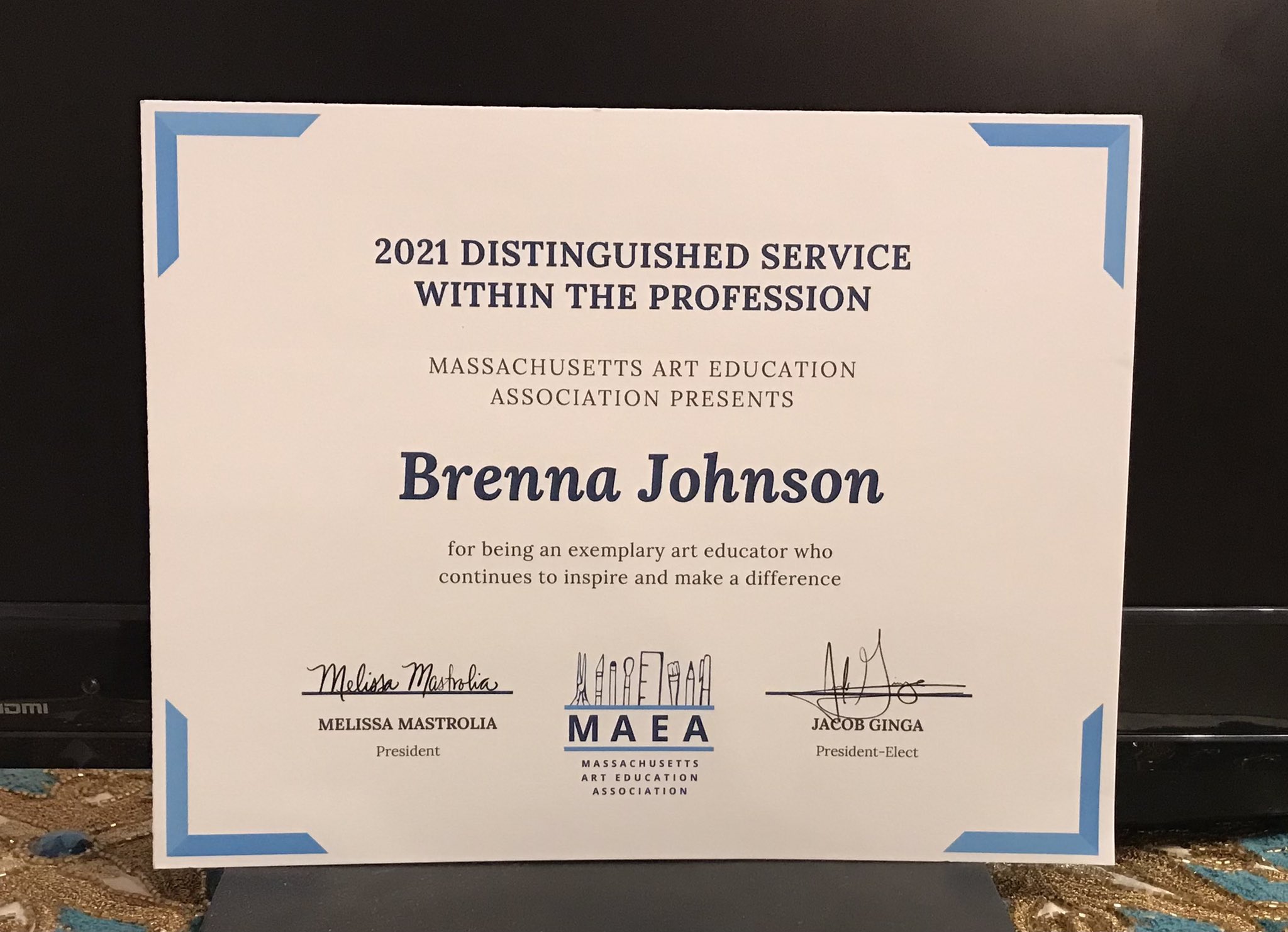 Distinguished Service Award from MAEA