by Emily Wu
Attorney, Division of Consumer and Business Education, FTC
If it takes a village to raise a child, crowdfunding may be what it takes to make that invention a reality. But scammers could be behind those crowdfunding efforts and take your money without delivering what they promise.
Crowdfunding can help raise money to develop a new product or invention. To get investors, the organizer may promise something in exchange for contributions. Investors might get a payout once the invention is profitable, be the first to get the new product, or get the new product at a discount later on.
When you give money to a crowdfunding campaign, it goes directly to the campaign organizer. But a dishonest businessperson might lie about the project, product, and timeline. And they might lie about the rewards you'll get once the product is finished.
Continue reading the article -> https://www.consumer.ftc.gov/blog/2021/11/you-join-crowdfunding-campaign-read?utm_source=govdelivery
---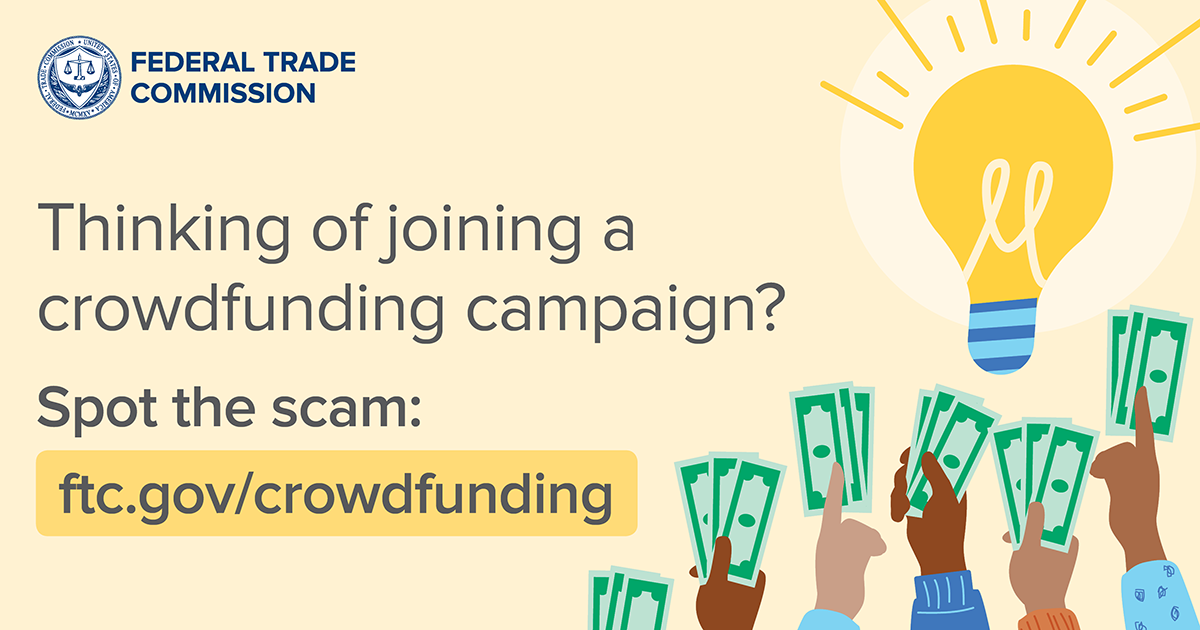 FTC Consumer Alerts: Before you join that crowdfunding campaign, read this