LAST 2 WEEKS IN REVIEW
JUNE 13 - JUNE 24


I'm your representative in Congress, and I write to keep you informed.

On the Hill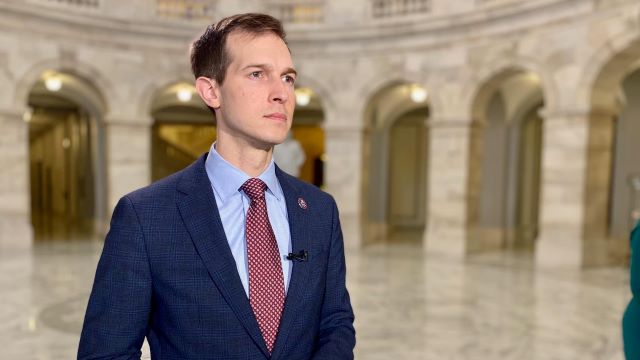 Roe v. Wade Overturned: I am outraged. For the first time in my life, the Supreme Court has rolled back a fundamental individual right. While abortion will remain safe and legal in Massachusetts, this ruling will have major consequences for women across the country, and Americans are angry. We are angry because we know that women should control decisions about their own bodies and their own lives. We are angry because we know the disparate impact this will have on women of color and women with low incomes. And we are angry because we know that this conservative supermajority on the Supreme Court is out of step with public opinion, insisting on government interference in the most personal of decisions. In Congress, I will work tirelessly to support and expand reproductive health care, but what we really need is for the Senate to step up and follow the House's lead. Roe must be made the law of the land.

Enacting Meaningful Gun Safety Legislation: To begin addressing the scourge of gun violence across our country, I voted in favor of the Bipartisan Safer Communities Act. This bill, President Biden's desk signed into law today, will save lives. It will help keep guns out of the wrong hands and provide support to states and cities enacting violence-prevention measures. However, I am frustrated that this legislation also buttresses the GOP's counterproductive efforts to turn our schools into fortresses. We have much work left to do, and in particular, I will not stop working until we re-enact the federal assault weapons ban.

Pride: I spoke on the House Floor to celebrate Pride Month and recognize an LGBTQ-owned local business, the Good Hound. This business offers off-leash hikes; pet sitting; training; and socialization in my hometown, Newton. I first met owner Shannon Wood when my dog Donut joined the group of dogs he helps take care of everyday. Every June we look forward to seeing Donut and all of her friends sport pride bandanas as they join Shannon for jaunts around our neighborhood.

Pride month is a time to celebrate the LGBTQ individuals we all know and love who are crucial parts of our communities, economy, and families. Congress must stand up and support small, LGBTQ-owned businesses across the country who serve our constituents every day. My family - and Newton as a whole - is better for the dedication, cheer, and openness Shannon brings to The Good Hound.

Expanding Access to Affordable Banking: This week, the House passed the Racial Equity, Inclusion, and Economic Justice Act, which included a bill I introduced. My bill, the Promoting New and Diverse Depository Institutions Act, directs banking regulators to work together to address the challenges that new banks face when applying for a bank charter.

I believe that all consumers should have access to affordable banking services. Over the last several decades, there has been consolidation among banks and credit unions, which has artificially driven up costs for consumers. It also led to the closing of banking branches for people who already did not have many choices. My bipartisan bill will help new banks, and in doing so, it will expand access to affordable services for underbanked communities.

Make your voice heard → For decades, big banks have increasingly dominated the banking sector, resulting in fewer choices and less competition. Let me know below if you have faced similar issues.
Do you have access to affordable banking services?

Around the Fourth District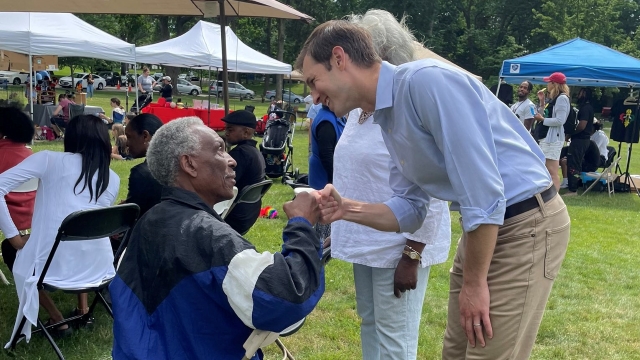 Juneteenth: I celebrated Juneteenth at the Third Annual Juneteenth festival in Attleboro, organized by the Attleboro Juneteenth Committee and the National Black Doll Museum. We celebrated Juneteenth to commemorate the end of slavery and what it means for us as a country and for Black Americans. It is critical that we also dedicate ourselves to the tremendous work that we have ahead of us. In Congress, I am working to support Black Americans by supporting legislation that reduces economic inequality across generations, increases access to housing, reforms criminal justice, and protects the civil rights of protestors.
Sincerely,

Jake
WASHINGTON
15 Independence Avenue SE
1524 Longworth HOB
Washington, DC 20515
Phone: (202) 225-5931

NEWTON
29 Crafts Street
Suite 375
Newton, MA 02458
Phone: (617) 332-3333

ATTLEBORO
8 North Main Steet
Suite 200
Attleboro, MA 02703
Phone: (508) 431-1110