"LeLacheur Park plays host to three

#MIAA

2022 State Championship Baseball

games Saturday, June 18!
Enjoy a day at the park while watching some great ball! Good luck to all!

#gameonMIAA

#OneTeamOneMIAA

"
Shared from Twitter -> https://twitter.com/MIAA033/status/1537830676778582020
FHS and Taunton split their two meetings during the Hockomock regular season. Taunton took the first game 7-5 (4/11/22) , FHS came back to take the second game 7-1 (5/11/22). FHS finished #1 in the Hockomock League, Taunton #2. Both teams were seeded that way for the MIAA tournament.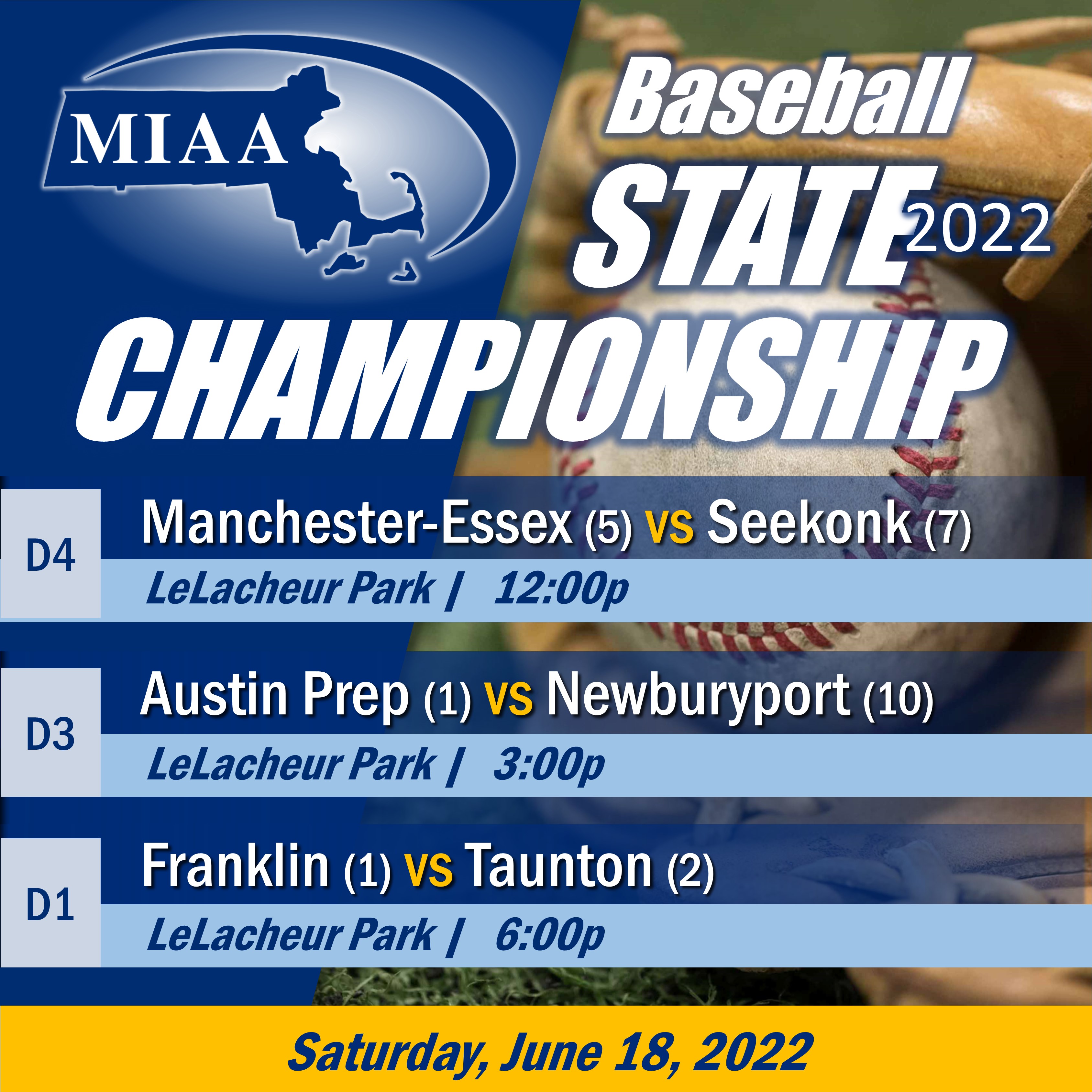 FHS baseball faces Taunton in today's D1 title game at 6 PM