Exploring Marcelo Bocardo Wines
September 8 = 7 - 8:30 PM
This will be a sit down wine tasting/education event held in the Franklin Liquors wine room.
We will be exploring some of the best of Mendoza. Marcelo has three vineyards that are located in Maipú (Certified Organic), Luján de Cuyo, and El Cepillo (Sustainably Grown) at altitudes ranging between 2,600 and 3,900 ft ASL. At these elevations, there is a significant fluctuation between daytime and nighttime temperatures resulting in grapes with a higher concentration of color, aromas, and flavors.
Furthermore, the water that irrigates the vineyards is sourced from the pure and clean melted snow from the Andes Mountains.

Our guest speaker Wendy Koder has worked in the industry 39 years. She is experienced in every aspect of the industry. Representing some of the finest wineries from South America and actually some of the first 'fine wines' from Argentina.
You may be familiar with Marcelos wines as he fulfilled his dream of having his own winery when in 2001 he founded Proemio which we explored with Wendy in the past.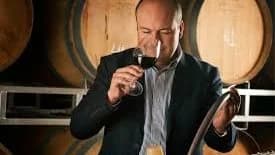 Exploring Marcelo Bocardo Wines - Sep 8