LAST 2 WEEKS IN REVIEW
AUGUST 15 - AUGUST 26
I'm your representative in Congress, and I write to keep you informed.

On the Hill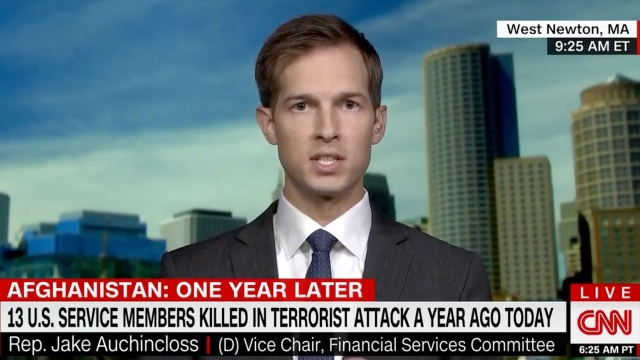 Afghanistan Withdrawal Anniversary: Last week marked the one year anniversary of our withdrawal from Afghanistan. The United States is in a stronger strategic position because of President Biden's tough call. I spoke on Boston Public Radio about how the U.S. can form a mutually beneficial relationship with Afghanistan. The U.S. should invest in Afghan-led mining, with strict conditions, to support the Afghan people, strengthen our supply chains for clean-energy inputs, and out-compete China.

The American people owe humanitarian support to the Afghan people as we work to stabilize the region. I strongly support efforts to improve food security, welcome Afghan allies to the United States, and protect women and girls. Our greatest long-term gift, though, will not be assistance, but economic empowerment.

Make your voice heard → President Biden recently strengthened the Deferred Action for Childhood Arrivals (DACA) program. His new regulation codifies the program, which currently offers work permits and protection from deportation to more than 600,000 undocumented immigrants. Following the new regulation, the President called on Congress to pass legislation that takes similar steps. I support making the DACA program permanent to protect undocumented immigrants who were brought into the U.S. as children. Let me know if you agree.
Do you support codifying the DACA program?

Around the Fourth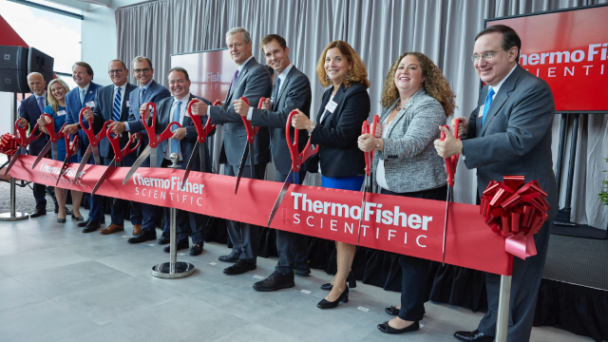 New Jobs in Our District: I was honored to speak at the ribbon cutting ceremony for Thermo Fisher Scientific's new location in Plainville. Massachusetts is the world capital of life sciences, and this state-of-the-art facility will further establish the Commonwealth as not just the leader in medical R&D, but also in bio-manufacturing. I look forward to working closely with Thermo Fisher as they continue to create good jobs and innovate in viral vector manufacturing.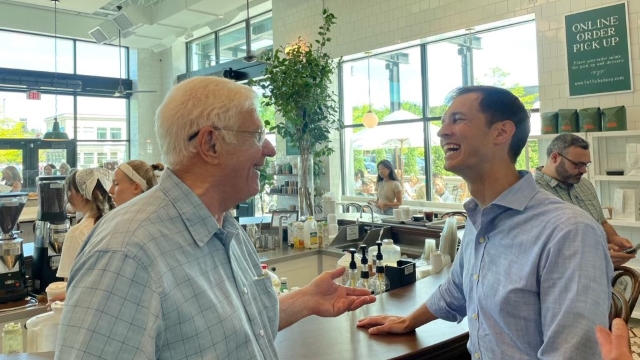 Coffee Meet-Ups Across the District: Over the past few weeks, I've hosted a series of meet-ups at coffee shops and restaurants throughout the district. It has been great meeting constituents across the Fourth and hearing what's on their mind. I still have six meet-ups remaining this summer and I'd love to see you there. To RSVP, or to find out more information, please head to this link: Coffee With Your Congressman.
Sincerely,

Jake
WASHINGTON
15 Independence Avenue SE
1524 Longworth HOB
Washington, DC 20515
Phone: (202) 225-5931

NEWTON
29 Crafts Street
Suite 375
Newton, MA 02458
Phone: (617) 332-3333

ATTLEBORO
8 North Main Steet
Suite 200
Attleboro, MA 02703
Phone: (508) 431-1110