Join us for a fun day of wiffleball! All proceeds go to The Random Smile Project.
When: SATURDAY, AUGUST 13, 2022 AT 8 AM – 2 PM
"Our Registration site is currently down. We are hoping to have it back up and running today. Questions regarding sponsorship can be sent to: rspwiffle@gmail.com Please stay tune! We'll update shortly. We apologize for the inconvenience."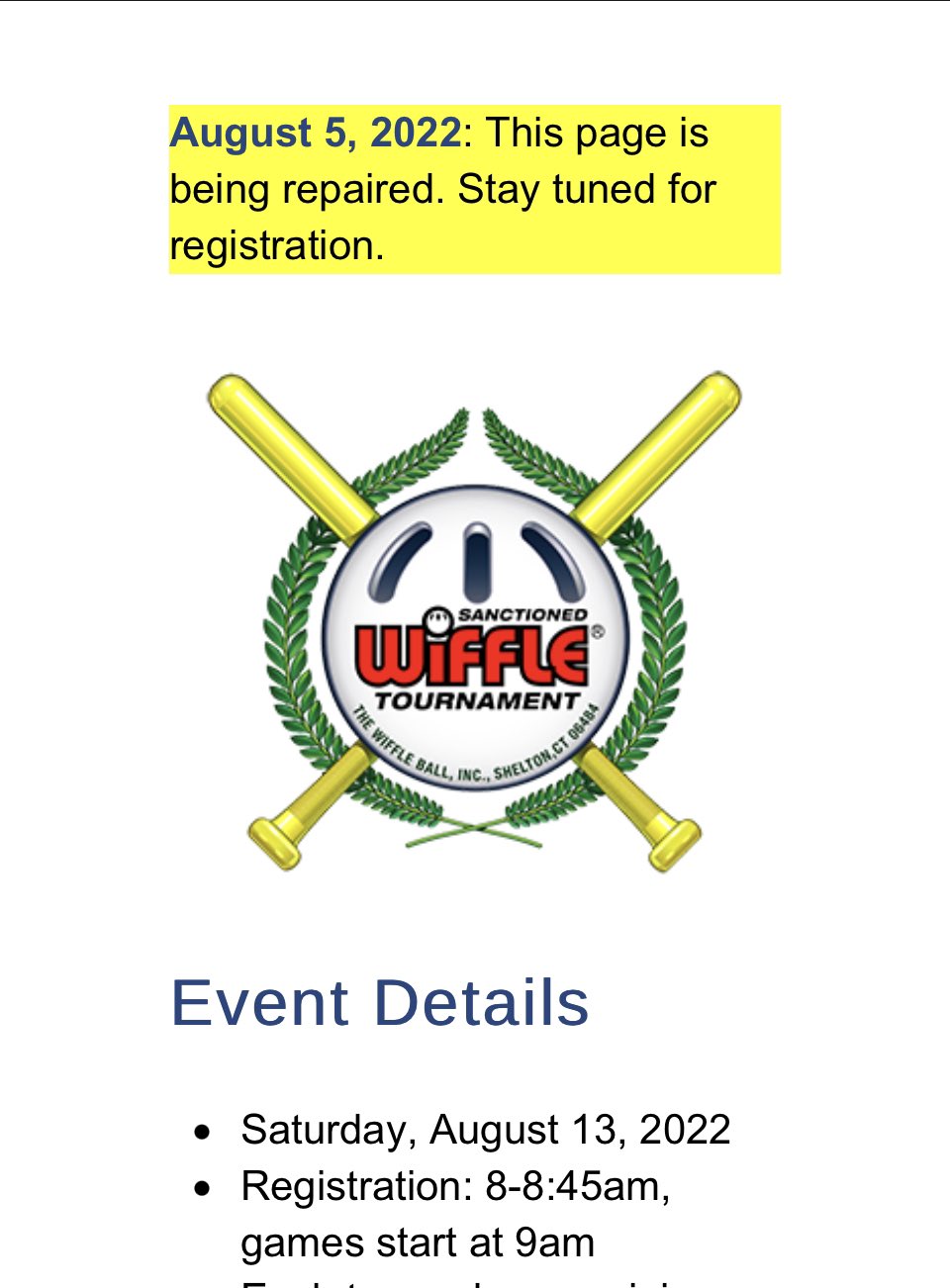 Reminder: 2022 Wiffleball Tournament - Random Smile Project - Aug 13