LAST 2 WEEKS IN REVIEW
AUGUST 1 - AUGUST 12
I'm your representative in Congress, and I write to keep you informed.

On the Hill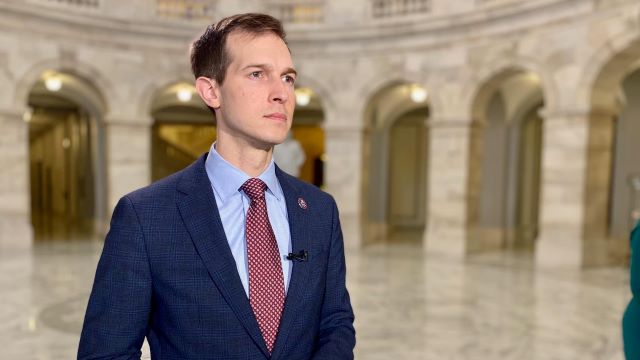 Inflation Reduction Act: Today, I joined my colleagues in passing the Inflation Reduction Act, which now heads to President Biden's desk to be signed into law. This law is the biggest climate action in history, by any country. It devotes $369 billion for environmental and clean energy provisions. This could cut our greenhouse gas emissions by 37-41 percent by 2030, putting us within reach of Paris Agreement targets. The Inflation Reduction Act also allows Medicare to directly negotiate drug prices and will extend critical Obamacare subsidies to save 13 million Americans approximately $800 annually on health care premiums.

EPA Regulatory Authority Act: I recently co-led the EPA Regulatory Authority Act with Representative Alexandria Ocasio-Cortez in response to the Supreme Court's ruling in West Virginia v. Environmental Protection Agency (EPA). The ruling drew into question the EPA's ability to phase out the power sector's use of fossil fuels. Our bill clarifies that the EPA has the authority to shift our energy sources toward clean energy.

Make It in America: I joined my colleagues in passing the bipartisan CHIPS and Science Act in the House, which President Biden signed into law this week. This bill will fund basic and applied science, enhance our geo-economic security, and strengthen America's international competitiveness in engineering and technology. Specifically, the CHIPS and Science Act will boost American semiconductor research, development, and production, with the aim of making us a global leader in semiconductor technology. It will also fund the National Science Foundation's efforts to advance cutting-edge science in hubs across the country.

Assault Weapons Ban: I also voted for an assault weapons ban when it passed in the House. As a former Marine, I ate, slept, trained, and patrolled with these weapons for four and a half years – I know that no citizen has the constitutional right to own an assault weapon. I urge the Senate to take up this key piece of legislation to make Americans safer.

Free Trade Can Fight Inflation: Last week, I co-authored an op-ed in the Wall Street Journal with Representative Stephanie Murphy about trade. I called on President Biden to repeal or reduce Trump-era tariffs. Economists across the political spectrum agree that international trade lowers prices and expands choices for consumers and that trade deals open markets for American businesses. I am committed to working with all of my colleagues, including those across the aisle, to reduce costs for American consumers and businesses. We can do this while maintaining labor, environmental, and intellectual property standards in trade deal negotiations.

Make your voice heard → Let me know below if you support this proposal.
Do you support moving away from Trump-era tariffs?

Around the Fourth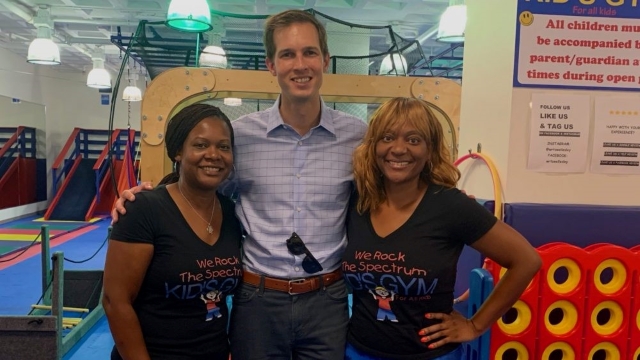 Small Businesses in Wellesley: Last week, along with representatives from the Charles River Regional Chamber, the Town of Wellesley, and The Swellesley Report, I toured some local small businesses in Wellesley that are providing fantastic service to our community. First, I went to We Rock the Spectrum, which is an indoor playground that was founded to provide a place for children of all ability levels to play and grow together. Next, I stopped by the London Harness, which was the first luggage retailer in the country. Finally, I visited Laughing Monk Cafe, which is a new Thai and sushi restaurant, met the staff, and discussed their expansion from their first location in Boston. I even got to debate parking policy, one of my favorite topics as a city councilor.

Healthy 3 to 10: Last week, I visited summer camps, joined after-school activity groups, and spoke with parents as part of my Healthy 3-10 Initiative. I want to ensure that all kids have access to enrichment activities after school and during the summer to keep them healthfully engaged. Healthy 3-10 focuses on the vital hours between 3 pm and 10 pm when our kids are not in school. This will help children gain confidence and self-efficacy in and out of the classroom.

District Investments: Recently, the House advanced the funding that I requested for our district. These critical funds, much of them directed towards water infrastructure, will empower our cities and towns to guarantee quality municipal services. Investing in infrastructure and getting localities the funds they need to reach their full economic potential will help our District and Commonwealth reach their full potential as a powerhouse of talent and work ethic.

Coffee Meet-Ups Across the District: For the remainder of August I'll be hosting a series of meet-ups at coffee shops and restaurants across the Fourth to meet constituents and hear what's on their mind. To RSVP, or to find out more information, please head to this link: Coffee With Your Congressman.
Sincerely,

Jake
WASHINGTON
15 Independence Avenue SE
1524 Longworth HOB
Washington, DC 20515
Phone: (202) 225-5931

NEWTON
29 Crafts Street
Suite 375
Newton, MA 02458
Phone: (617) 332-3333

ATTLEBORO
8 North Main Steet
Suite 200
Attleboro, MA 02703
Phone: (508) 431-1110