By Terri Miller



Want to help charities that support servicemembers and veterans? Around Veterans Day, charity scammers seek to take advantage of your generosity.
They contact you about fake veteran and military causes, tugging at your heart strings — and grabbing for your wallet. A little research will help you spot these charity scams and
make sure your donations count
.
---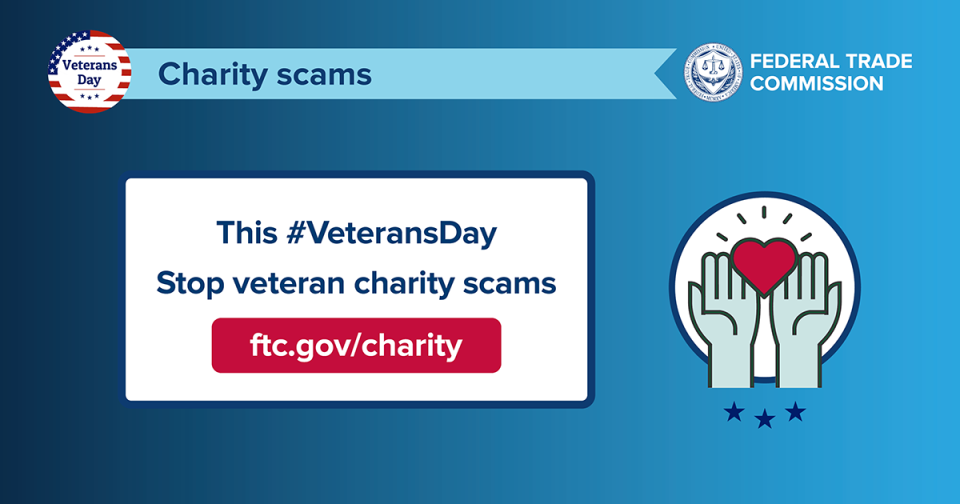 Charity scams for veterans tug at heart strings and grab for wallets