LAST 2 WEEKS IN REVIEW
I'm your representative in Congress, and I write to keep you informed. Happy New Year!

On the Hill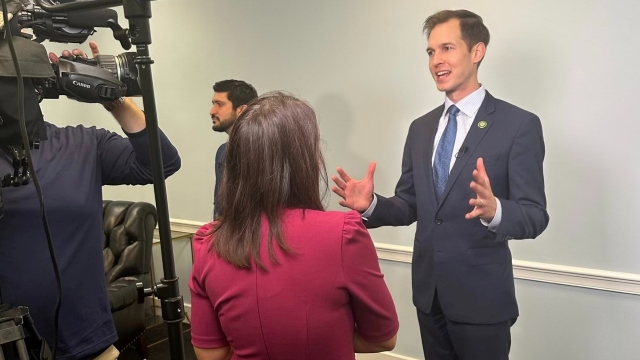 First Days of the 118th Congress: I was sworn in to my second term early Saturday morning after days of dysfunction from House Republicans. Two years after the insurrection of January 6th, the House GOP is still groveling to the extreme right, rather than governing for the exhausted majority. It is unacceptable.

You can watch my FOX News interview reacting to Republican chaos on the House floor here.

Unlike last Congress, Republicans now hold the gavel in the House. With that gavel comes the initiative. If they decide to build on the bipartisan progress of the last Congress in lowering costs and achieving clean energy independence, then I am ready to be a good-faith partner in legislating. I am committed to continuing to put forward ideas and avenues of cooperation.

Their first actions were a poor start, gutting the congressional ethics watchdog and passing messaging bills to make it easier for wealthy Americans to cheat on their taxes and restrict women's access to healthcare. If they continue in this manner, then I will continue to fight back. House Democrats will not yield in our commitment to democracy, women's rights, gun-safety measures, and clean energy.

Anniversary of January 6th: Following the 2nd anniversary of January 6th, I remain committed to protecting our democracy and safeguarding free and fair elections. I hosted a discussion with Genevieve Nadeau, who leads Protect Democracy's nonpartisan team focused on accountability for abuses of power. She highlighted the importance of the recently passed Electoral Count Act Reform and the need to support state and local election officials as they stand up to seditionists. I will take this conversation with me as I work in Congress to defend our democracy from bad actors.

Make your voice heard → Do you think ensuring our election security and protecting our democratic institutions should be a top priority in the 118th Congress?
Should protecting our democratic institutions be a top priority for Congress?

Around the Fourth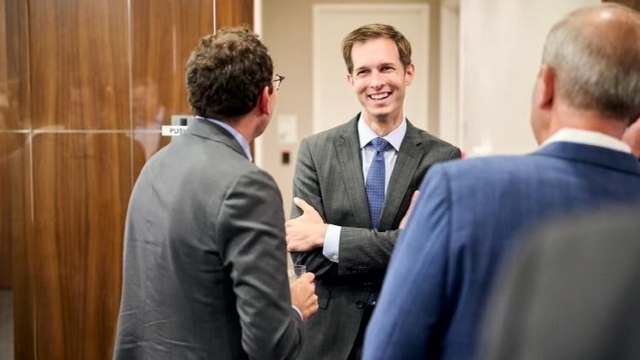 Year in Review: Over the last year, I was able to secure funding for water and transportation infrastructure in the district, meet constituents and businesses from across the Fourth, and advance critical policy priorities like offshore wind. I secured over $34 million for 15 community projects that will ensure clean water and spur economic growth. Further, my office completed over 1,670 casework requests, hosted 10 town halls, and returned $2.2 million in taxes for constituents. I also enjoyed meeting constituents from all 34 municipalities during my series of coffee chats across the district. I look forward to another year representing the newly-drawn Fourth and hearing from and meeting more of you.

It is the honor of a lifetime to represent the people of the Massachusetts 4th, where I grew up and where I'm now raising my children.
Onwards,

Jake
WASHINGTON
15 Independence Avenue SE
1524 Longworth HOB
Washington, DC 20515
Phone: (202) 225-5931

NEWTON
29 Crafts Street
Suite 375
Newton, MA 02458
Phone: (617) 332-3333

ATTLEBORO
8 North Main Steet
Suite 200
Attleboro, MA 02703
Phone: (508) 431-1110