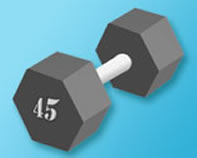 Team Fitness

Latest Happenings- looks what's going on!!



Happy Spring!


We have new happenings at Team Fitness and CrossFit Franklin that you may be interested in... Please see below for details and we hope you can join us.
Bruins Party!
This Friday, June 7 from 6:30-9:00 PM. Come join us at Team Fitness Franklin for an evening of workouts and demonstrations.
Finish it off with the Bruins VS. Penguins Game 4.
6:30 - 7:30 workouts and demos given by the trainers.
7:30 -8:00 break to clean up
8:00 - 9:00 Watch the first period on our NEW 160 inch HD projector screen!!


AFTER THE FIRST PERIOD EVERYONE IS INVITED TO HEAD OVER TO THE BRITISH BEER COMPANY FOR THE REST OF THE GAME.
$10 for one person, $15 for two
Children 12 and under FREE!
Refreshments will be served.
Smoothies, waters, fruit and vegetable platters, popcorn
Come and wear your favorite team jersey!! Black and Gold would be a good choice!
BLOOD DRIVE
This Saturday, June 8, 2013, we will be holding our second Team Fitness and CrossFit Franklin American Red Cross Blood Drive. The first drive was very successful!
"RETRO" CrossFit Class in the garage space at 8:00 AM
THE BOX itself will be closed- this is where the donations will
be. ALL OTHER TEAM FITNESS GROUP Classes and club useage will be as usual from 7 am- 3 pm. If you donate blood to our drive, you will receive a FREE SMOOTHIE!!
Thank you EVERYONE for your participation. Blood is always needed!!
Please call the club to sign up: 508-541-8330 or stop by the desk.
Walk ins accepted but there may be a wait. The wait was up to 90 min last time.
at Team Fitness Franklin.

Click student athlete link above for details.

A GREAT summer training program to bring your athlete to the next level in all sports!

INCREASE PERFORMANCE, BALANCE, SPEED AND EXPLOSIVE POWER IN FOOTBALL, BASKETBALL, BASEBALL, SOFTBALL, LACROSSE, HOCKEY, GYMNASTICS, TENNIS AND SOCCER.

STEAM ROOM

Please review the steam room rules and benefits. We have had a few issues over the past (the most recent being the worst) regarding excessive usage resulting in flooded floor/rug and burning out of the system.

Click the link below for the direct link to our website. Thank you.

AND

THE MEMORIAL DAY MURPH

The 3rd annual Memorial Day "Murph showed an incredible sense of community in the CrossFit Franklin box. Close to $600 was delivered to the Moving Wall (memorial for all those who sacrificed it all in the Vietnam War) by Head Coach Lee. Thank you everyone!
Team Fitness Franklin

CrossFit Franklin

100 Franklin Village Drive

Franklin, MA 02038

Copyright © 20XX. All Rights Reserved.


Team Fitness Franklin

|

100 Franklin Village Drive

|

Franklin

|

MA

|

02038