"GOV. CHARLIE BAKER on Monday continued to defend the state's slow COVID-19 vaccine rollout even as he announced plans to expand the number of inoculation sites and moved residents 65 and older up in the vaccination line.

At a State House press conference, Baker addressed growing impatience over the pace of vaccinations by blaming the federal government's disjointed allocation to states. He also said all the vaccines the state is receiving are being distributed to those who administer the shots.

"Virtually all the vaccine that we have received as a Commonwealth has been distributed to either the long-term care community through the pharmacy program or to providers – both community providers, hospitals, congregate care settings, and others – to begin the process of either first dosing people or second dosing people," said Baker."
Continue reading the article online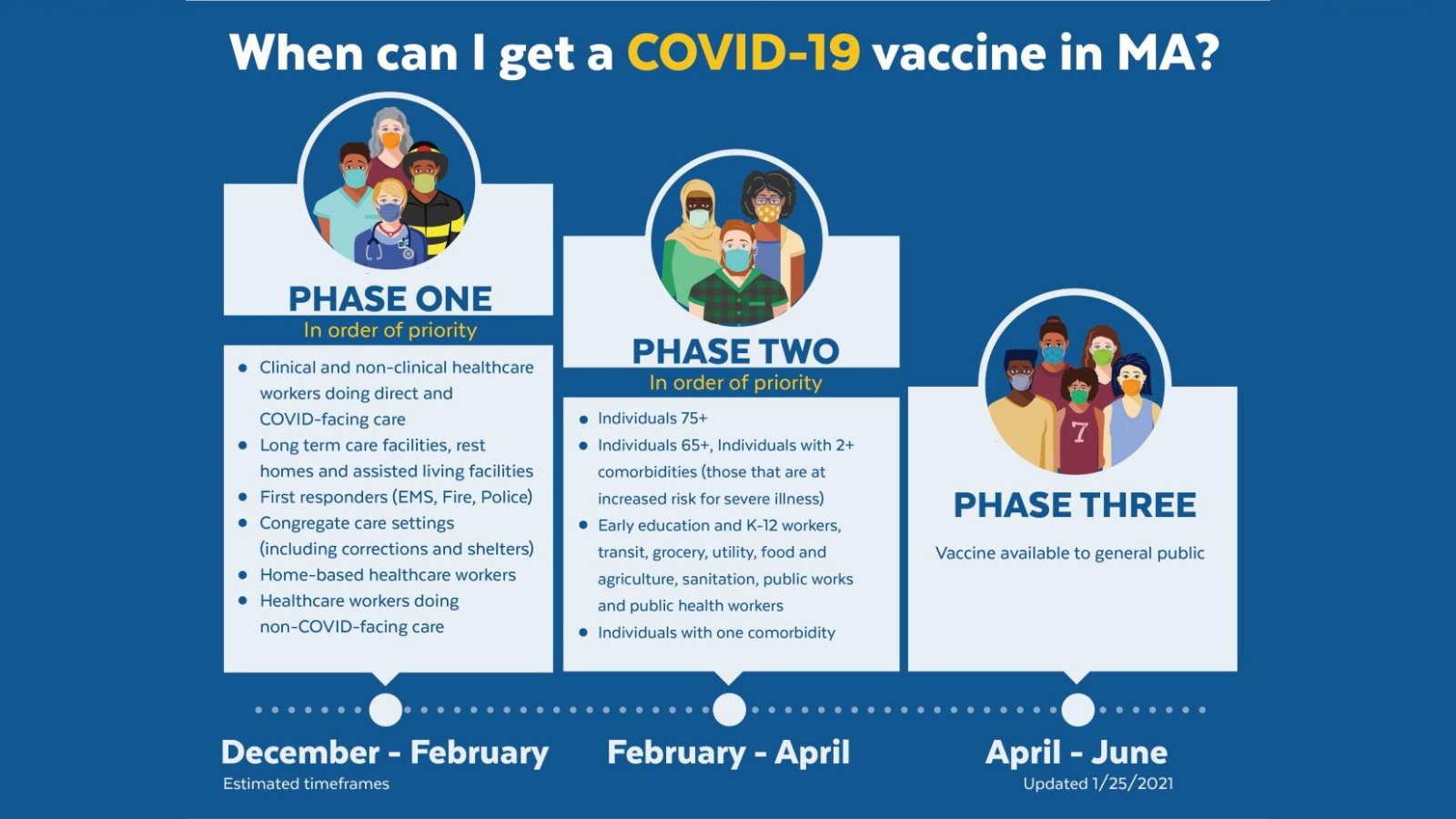 Adults 65+ have been moved up within Phase 2, to the second priority group (after adults 75+). Phase 2 begins next month