Jeffrey N. Roy (@jeffroy) tweeted on Fri, Apr 30, 2021:
"Happy to report that the FY22 House budget passed this week including some great pieces of local aid for Medway and Franklin.
The budget provides local resources for education, food security, substance use disorder, the commuter rail, and economic development. https://t.co/m4an9fNBNF"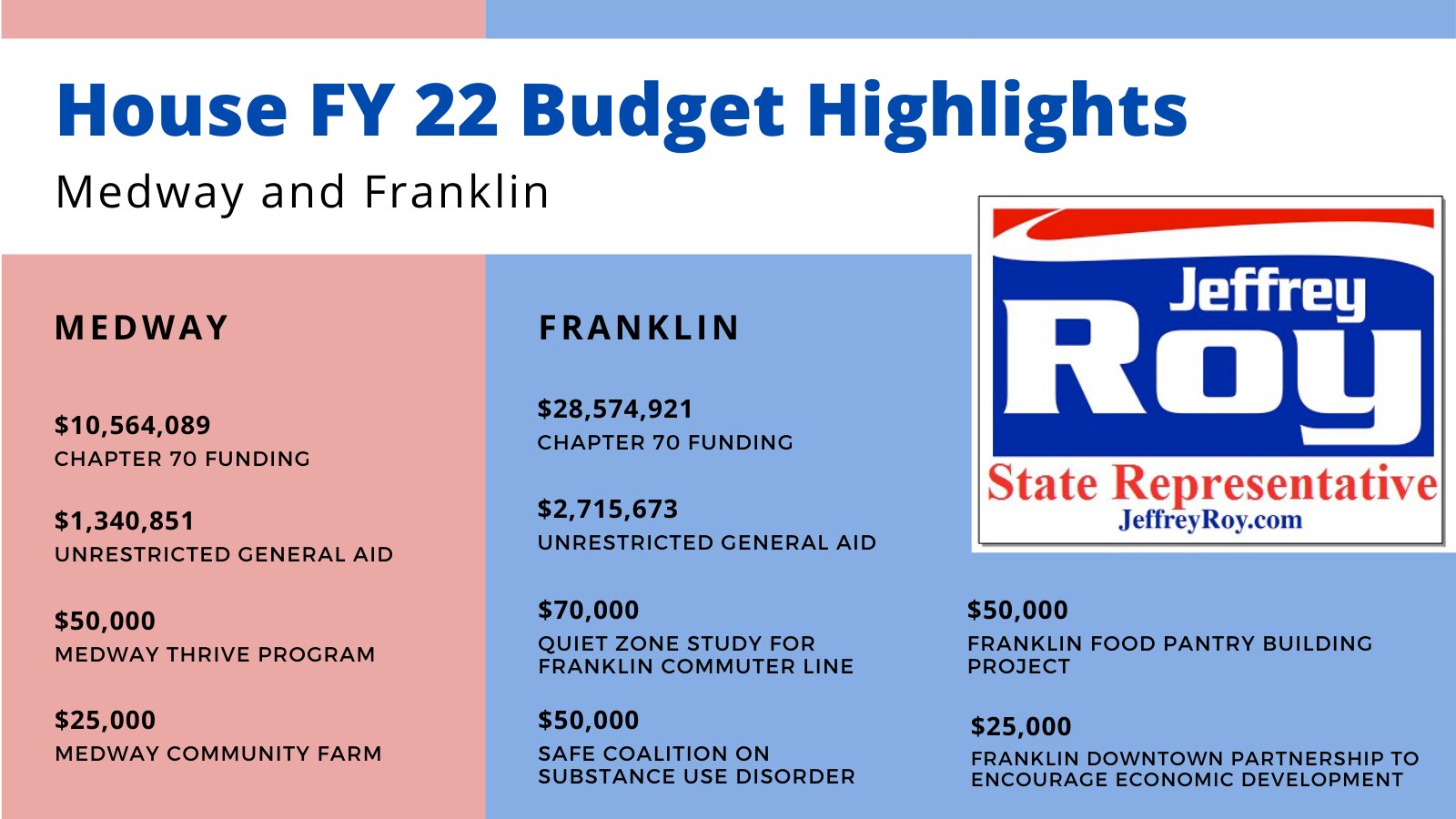 Representative Jeffrey N. Roy: FY 22 House Budget update