by Bridget Small, Consumer Education Specialist, FTC

Scammers are looking for people to help them move stolen money. They visit dating, job search, and other sites, tell fake stories, and make up reasons to send you money. Then they tell you to send the money to someone else.
If you help a scammer move stolen money — even if you didn't know it was stolen — you could get into legal trouble.
Read more ->
https://www.consumer.ftc.gov/blog/2021/12/avoiding-money-mule-scam?utm_source=govdelivery
---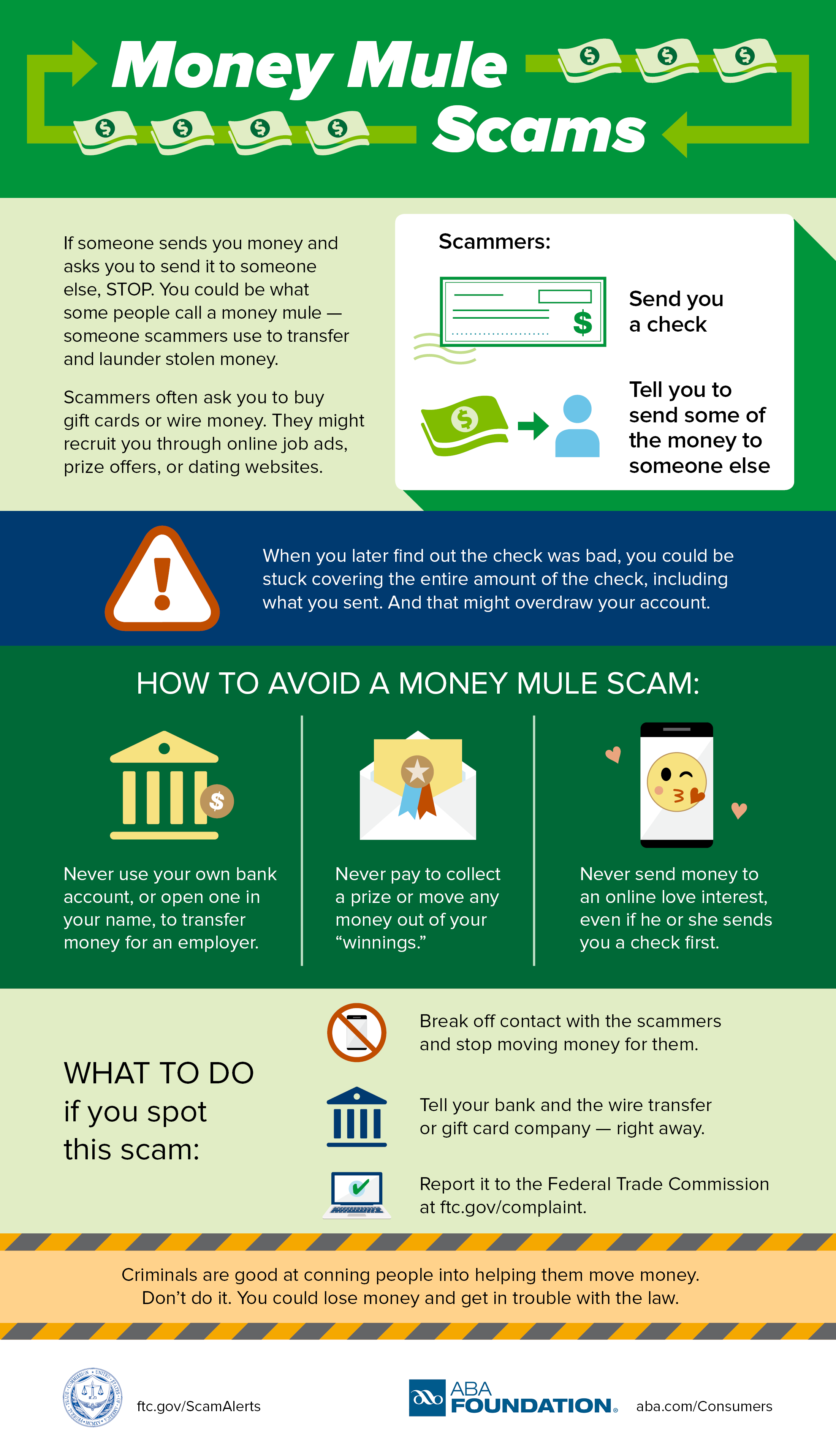 Avoiding a money mule scam