Franklin High School is proud to announce that Paula Lupien has been named the 2020-2021 MIAA Gymnastics Coach of the Year.
"Earning this prestigious honor does not surprise me in the least. When it comes to coaching, Coach Lupien is the total package", states Athletic Director, Tom Angelo. "I attribute the success of our Gymnastics program to Coach Lupien's meticulous attention to detail, her love for her student-athletes, and overall dedication to the coaching profession.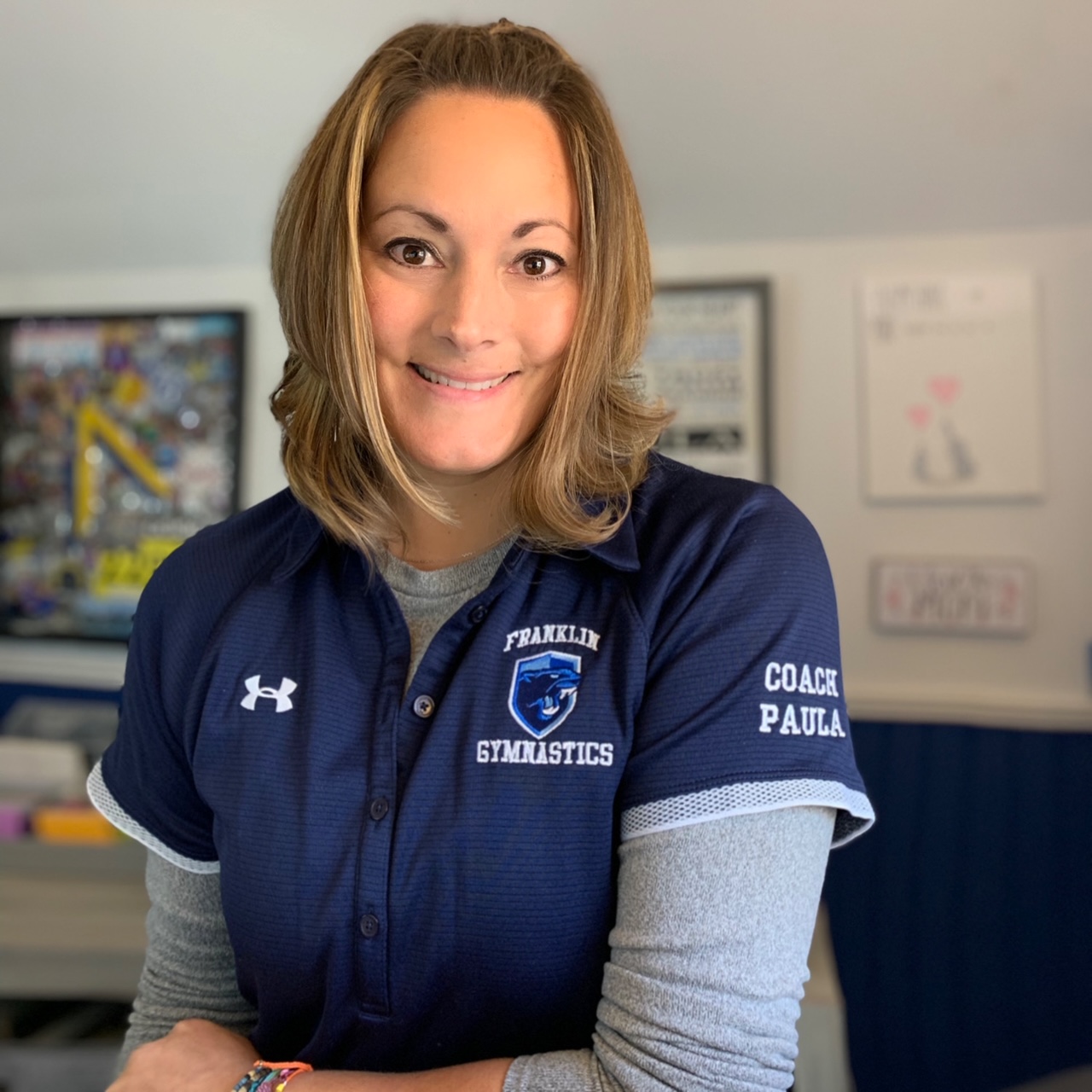 Paula Lupien
The 2020-2021 winter season was Coach Lupien's 5th year at the helm, culminating in an undefeated season, a Hockomock League title, and a 1st place finish in the Hockomock League Tournament. A professional member of USA Gymnastics, Coach Lupien's primary goal is to build trust with her athletes and to bring out the best in themselves by setting a high bar and accomplishing their goals. "Paula is an incredible person who embodies everything that is right about the coaching profession. We are so fortunate to have her as part of our coaching staff", states Tom Angelo.
Over the past 5 years, Coach Lupien has involved her team in various community service projects in and around Franklin, MA. Some of these projects include Blankets for Cancer, Toy/Pajamas/Blanket drive for children in foster care, a Franklin Food Pantry drive, distributing holiday wreaths, and hosting gymnastics clinics for Best Buddies, and area youth programs.
The Massachusetts Interscholastic Athletic Association selects their "Coaches of the Year" based upon excellence in character, impact upon students and community, and coaching credentials.
Coach Lupien will be honored by the MIAA at a celebratory awards banquet in January.

Paula Lupien: 2020-2021 MIAA Gymnastics Coach of the Year!