"Environmental groups and progressive Democrats are aiming to build upon the backlash to Russia's invasion of Ukraine by ending the era of fossil fuel dependency and help address the unfolding climate crisis.




"This moment is a clarion call for the urgent need to transition to domestic clean energy so that we are never again complicit in fossil-fueled conflict," said Ed Markey, the Democratic senator who helped devise the Green New Deal platform.




The climate measures in Biden's moribund Build Back Better legislation may now be resurrected, Democrats hope, with several of the party's senators unveiling a flurry of bills to ensure renewable energy replaces the banned Russian oil imports and to tax oil companies enjoying a financial bonanza from oil prices that have soared due to the crisis in Ukraine.




Green groups want Biden to go even further."
Continue reading the editorial online (subscription may be required)
https://www.theguardian.com/us-news/2022/mar/11/us-fossil-fuel-dependency-climate-joe-biden-oil-russia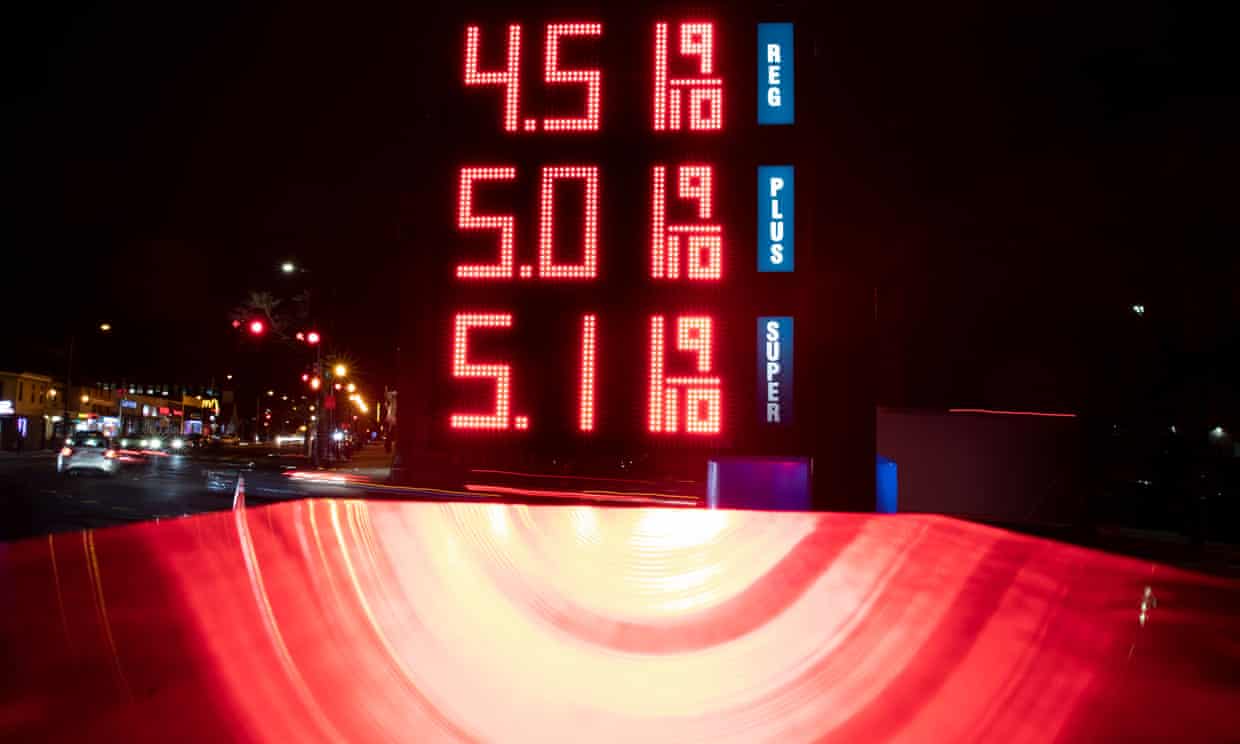 'There's a war with a fossil fuel oligarch and we are in a climate war, so we need to attack this on a wartime footing.'
Photograph: Michael Reynolds/EPA