LAST 2 WEEKS IN REVIEW
APRIL 25 - MAY 6
I'm your representative in Congress, and I write to keep you informed.

Eid Mubarak! I hope this Eid brought joy to all those who celebrated last week.
On the Hill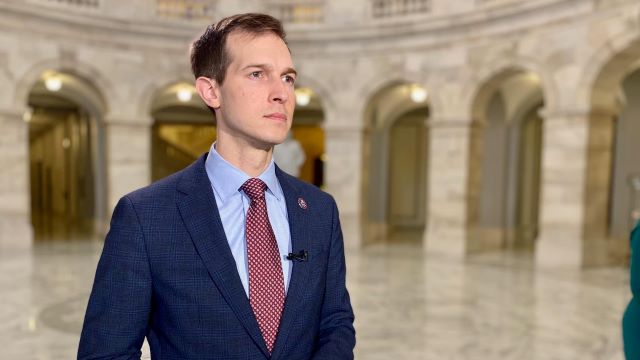 Protecting a Woman's Right to Choose: The Supreme Court's leaked draft decision to overturn Roe v. Wade is at the top of everyone's mind. Pending a final ruling from the Supreme Court, abortion is still legal federally and in Massachusetts. If the draft decision is affirmed, abortion will remain legal in Massachusetts. Abortion funds, clinics, and support networks are here to help you. Do not cancel your appointments and if you need care, please reach out to a provider immediately.

I am committed to protecting access to safe and legal abortions because reproductive health care is a human right. Decisions related to terminating a pregnancy lie solely with a woman and her doctor. Congress must protect abortion access by codifying Roe v. Wade because, regardless of the final ruling, we know that the Supreme Court can't be relied upon to uphold Roe. I was an original cosponsor of the Women's Health Protection Act, which would make the Roe v. Wade decision federal law and protect abortion access. I joined my colleagues in passing this bill in the House to defend a woman's right to choose, and I urge the Senate to do the same. In addition, I support abolishing the filibuster to secure the votes to protect abortion rights in the Senate. I will continue working with my colleagues to protect access to abortion.

Make your voice heard → Legislation to codify Roe v. Wade will face challenges from Senate Republicans, which is highly likely to prevent passage due to the Senate's filibuster rule. I'd like to hear from you:
Do you think we should abolish the filibuster?

Around the Fourth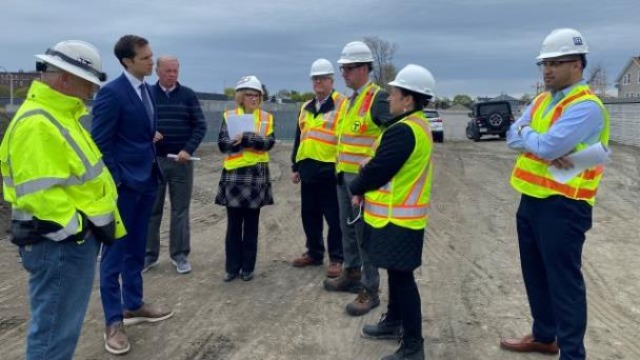 South Coast Rail: I toured future stations on the South Coast Rail in Fall River and Freetown. South Coast Rail will offer reliable transit between southeastern Massachusetts and Boston. Phase 1 of the project, which will be completed in late 2023, will connect residents of Fall River, Taunton, and New Bedford to jobs and services, spurring economic development. I am excited that Taunton, Fall River, and New Bedford will finally have commuter rail access to Boston, after being the only three major cities within 50 miles of Boston not to. Phase 2 of the project will take an important step toward electrifying the commuter rail in Massachusetts. Electrifying the commuter rail is a critical component of the transition to a clean energy economy. That is why one of my top priorities is securing phase two funding for this project through the Bipartisan Infrastructure Law.

Supporting Small Businesses: Yesterday, I attended the 2022 National Small Business Association of Massachusetts Awards Ceremony. After two challenging years for local businesses, there is no better time than now to celebrate small business owners across the Bay State. Throughout the pandemic, small businesses found new and innovative ways to meet the needs of their customers and to show up for their communities.
Sincerely,

Jake
WASHINGTON
15 Independence Avenue SE
1524 Longworth HOB
Washington, DC 20515
Phone: (202) 225-5931

NEWTON
29 Crafts Street
Suite 375
Newton, MA 02458
Phone: (617) 332-3333

ATTLEBORO
8 North Main Steet
Suite 200
Attleboro, MA 02703
Phone: (508) 431-1110