LAST 2 WEEKS IN REVIEW
I'm your representative in Congress and I write to keep you informed.
On the Hill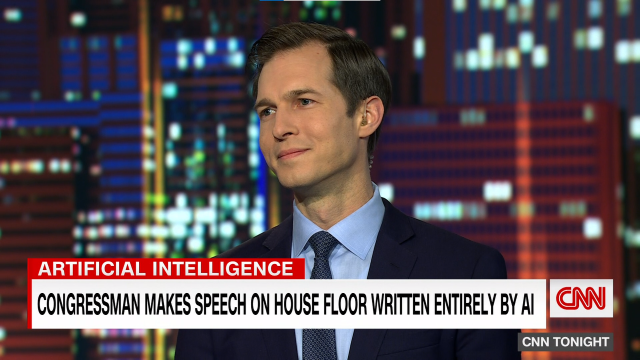 Roe Anniversary: Last Sunday marked the 50th anniversary of the Supreme Court's landmark Roe v. Wade ruling, establishing the constitutional right to abortion.

Now that the Court has rolled back that fundamental right by overturning Roe v. Wade, reproductive rights are being dismantled across the country. Thankfully, Massachusetts stepped up to be a safe haven for women who are in healthcare deserts. At the federal level, I remain committed to working with my colleagues in the House to ensure women have access to basic healthcare, including the right to an abortion.

Artificial Intelligence: Last week, I delivered the first floor speech written by AI. I spoke about the importance of international collaboration in this space. As the youngest parent in the Democratic caucus and someone with professional experience in tech, I know that AI has the potential to reshape how the next generation uses technology.

Congress should help ensure that Facebook, Google, and Microsoft do not dominate the cloud computing, data intake, and algorithmic development that drive R&D in artificial intelligence, to the exclusion of start-ups, civil society, and the public sector. Everyone should be able to participate.

AI can amplify creativity and productivity, but it can also turbocharge disinformation and other social ills. Regulation fell far behind the social media giants in the 2010s, and that shouldn't happen again. Purposeful and proactive deliberations, now, can help make sure AI is a useful tool, not a threatening one. You can watch me talk more about this speech and AI broadly on CNN here.

Gun Reform: Last week, we suffered multiple deadly acts of gun violence, including one on the eve of Lunar New Year. I am angry that once again, the public square was tragically marred by violence. We must ban assault weapons to help stop these terrible acts before they happen. As a Marine, I slept, ate, trained, and patrolled with an assault weapon for four years – I know firsthand that these weapons of war have no place on our streets. I proudly received an F rating from the extremist Gun Owners of America and am committed to supporting common-sense gun safety legislation that will make our homes, schools, and public places safer.

Make your voice heard → Do you think Congress should ban assault weapons?
Should Congress ban assault weapons?

Onwards,

Jake
WASHINGTON
15 Independence Avenue SE
1524 Longworth HOB
Washington, DC 20515
Phone: (202) 225-5931

NEWTON
29 Crafts Street
Suite 375
Newton, MA 02458
Phone: (617) 332-3333

ATTLEBORO
8 North Main Steet
Suite 200
Attleboro, MA 02703
Phone: (508) 431-1110