"Massachusetts House Speaker Robert A. DeLeo on Friday filed a much-anticipated ethics disclosure notifying officials he is in talks for a job with Northeastern University, potentially marking the beginning of the end of his tenure as the longest-serving House leader in Massachusetts history.

"I write to disclose that I intend to begin negotiating prospective employment opportunities with Northeastern University," wrote DeLeo in a letter to the clerk of the House, Steven James.

The terse document — hand-delivered by DeLeo's chief of staff, and also submitted to the state Ethics Commission — is the first official sign DeLeo is preparing to resign from the top House post he's held since January 2009. As of Friday, DeLeo said, he had not "personally" had any discussions with anyone from the school."
Continue reading the article online (subscription may be required)
Related articles on the DeLeo transition: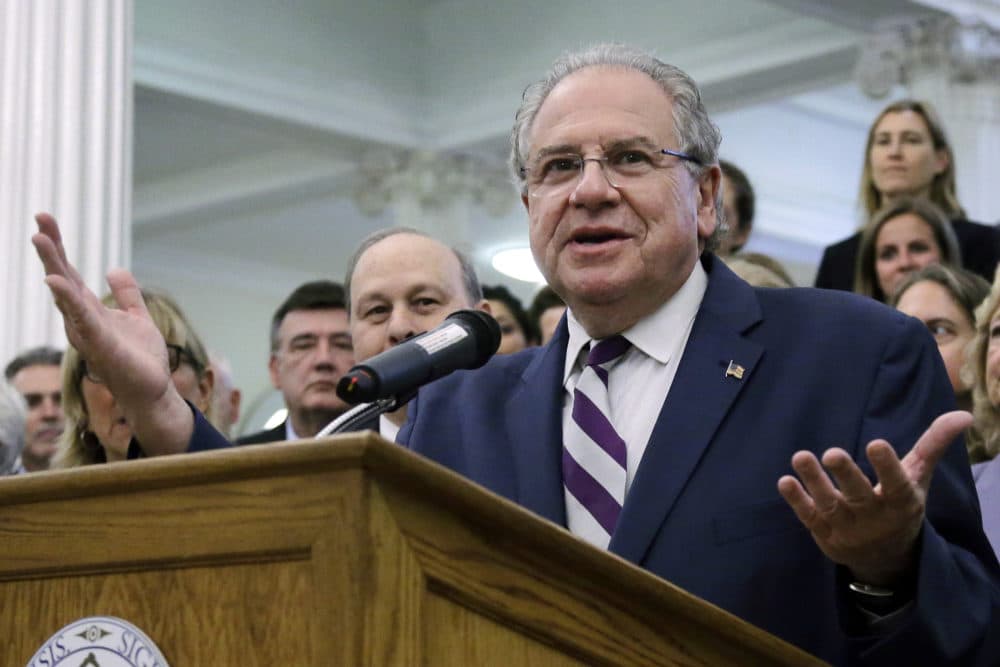 Massachusetts House Speaker Robert DeLeo speaks at a bill signing ceremony at the State House in Boston in 2016. (Elise Amendola/AP)