Town of Franklin, MA (@TOFranklinMA) tweeted on Fri, May 21, 2021:
Special delivery at the Franklin Fire Department today! Two new engines have been added to the fleet and will serve as the front line pieces of equipment for the Town.
These state of the art engines will be deployed from both stations in town. @FranklinMAfire https://t.co/Ldc79s6gqp
Shared from Twitter: https://twitter.com/TOFranklinMA/status/1395754417106915329
Finance Committee meeting of February has an overview of the truck purchase. A good deal for the Town as it saves money on both trucks and maintains the online and reserve rotation of vehicles that has worked well for the Town.
The Town Council meeting of February 17 covers the legislation for action authorizing the purchase of the vehicles. Due to the timing, the Town Council got to approve first and then the Finance Committee reviewed it. Normally, it would have been the other way around.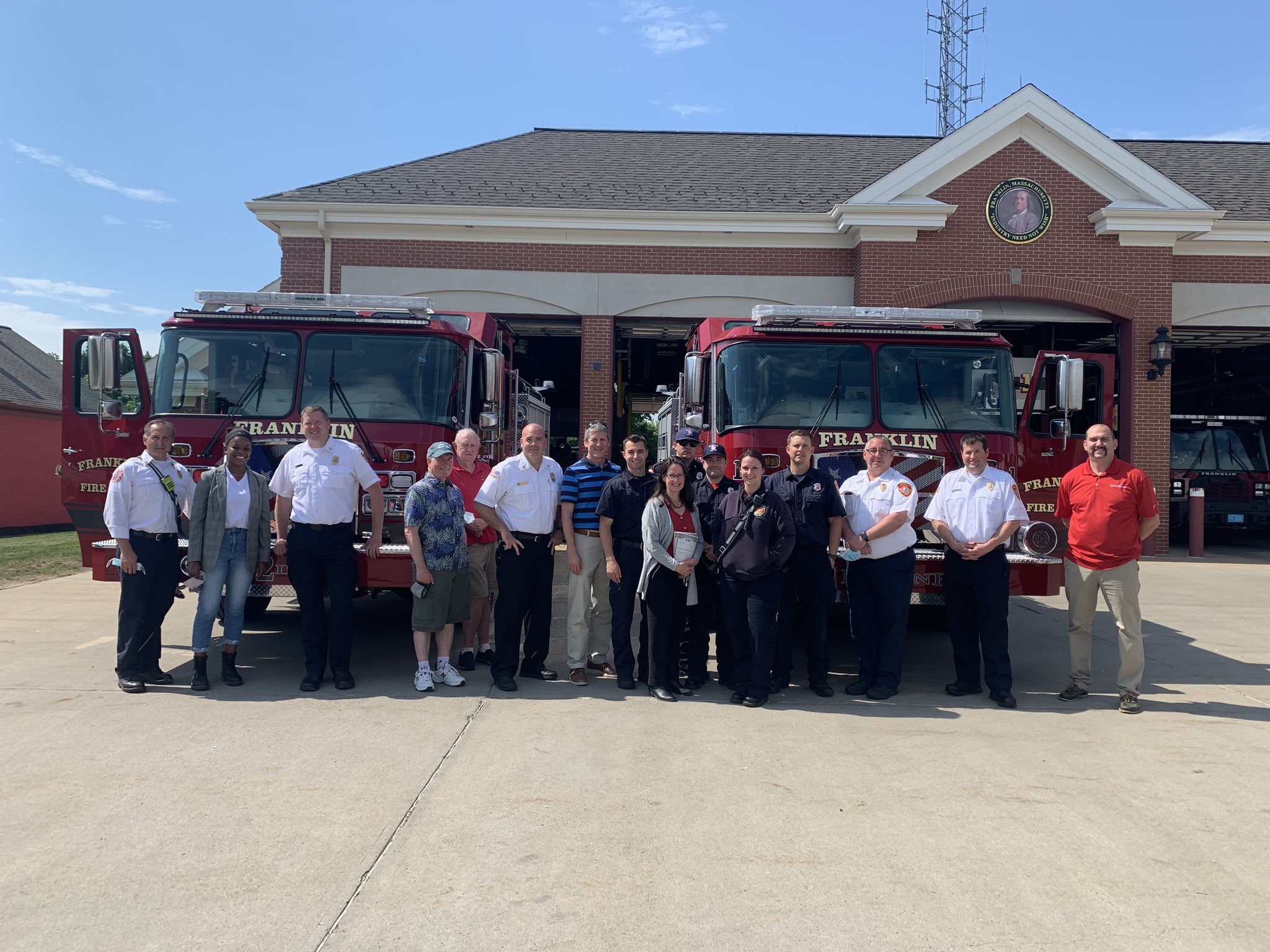 Franklin Fire Dept welcomes 2 new engines