Catching up to share this tweet from Franklin High School Baseball, MA (@FHSCoachZBrown):
2-18-22 - College Baseball is officially back!
For those that would like to follow the 14 FHS ⚾️ alums that are currently on active college rosters please see the list below.
Nothing better than checking the box scores & seeing our alums contributing to their collegiate programs!
https://t.co/wcYRABPHY6
Shared from Twitter: https://twitter.com/FHSCoachZBrown/status/1494669514235166722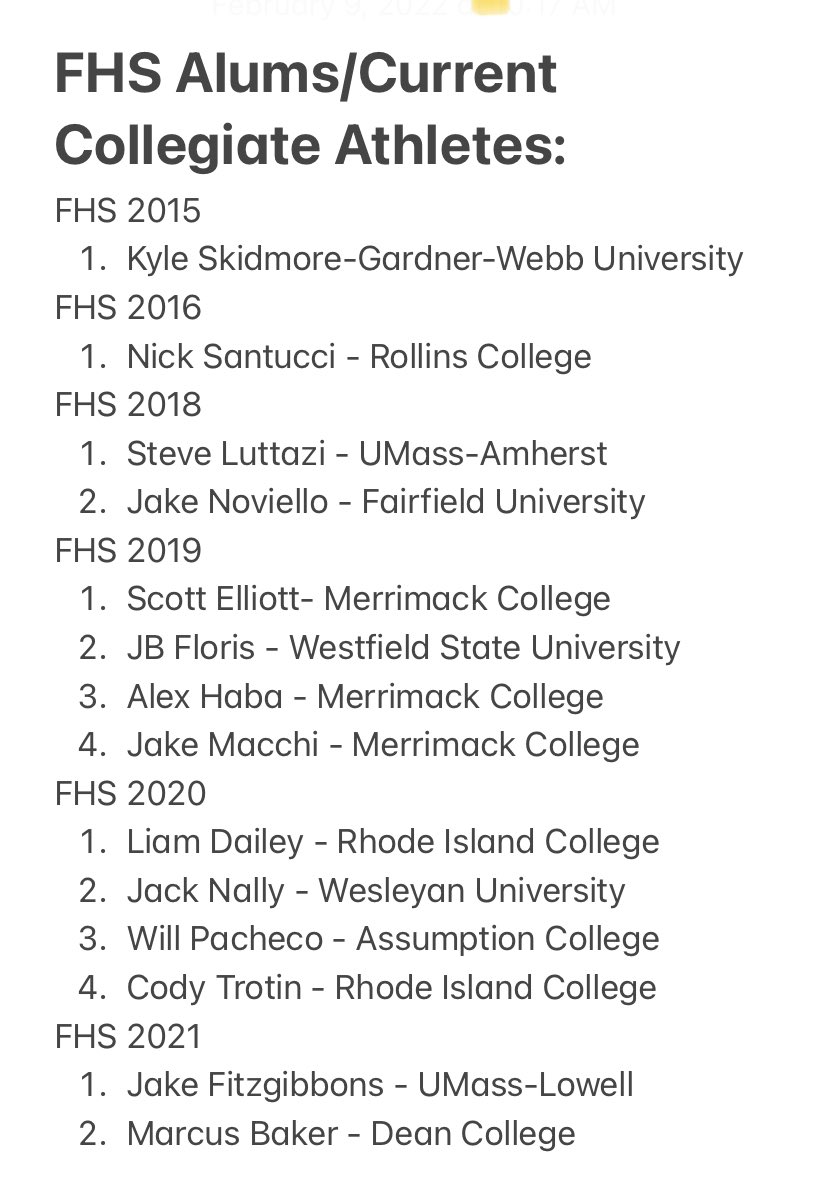 Franklin High School Baseball alumni ready for their spring collegiate season