Via Lisa Berger:
"

FHS unified basketball/team mass at the State House!!! What a great day and honor!! Thank you Representative Jeff Roy!"
Via State Representative Jeff Roy:
"It was a treat having the beloved Franklin Unified Basketball Team in the State House yesterday to be honored by the House and Senate for sportsmanship and bringing home the gold medal. The visit included stops in my office, the House and Senate Chambers, and the Gov's office."
Via Senator Becca Rausch:
"You all are all stars,

@FranklinHS

Unified Basketball! It was an honor to welcome these gold medalists and young leaders into the Senate chamber today. Congrats again on your huge victory, and thank you for representing MA at the

@specialolyUSA

. We are so proud!

@TOFranklinMA

"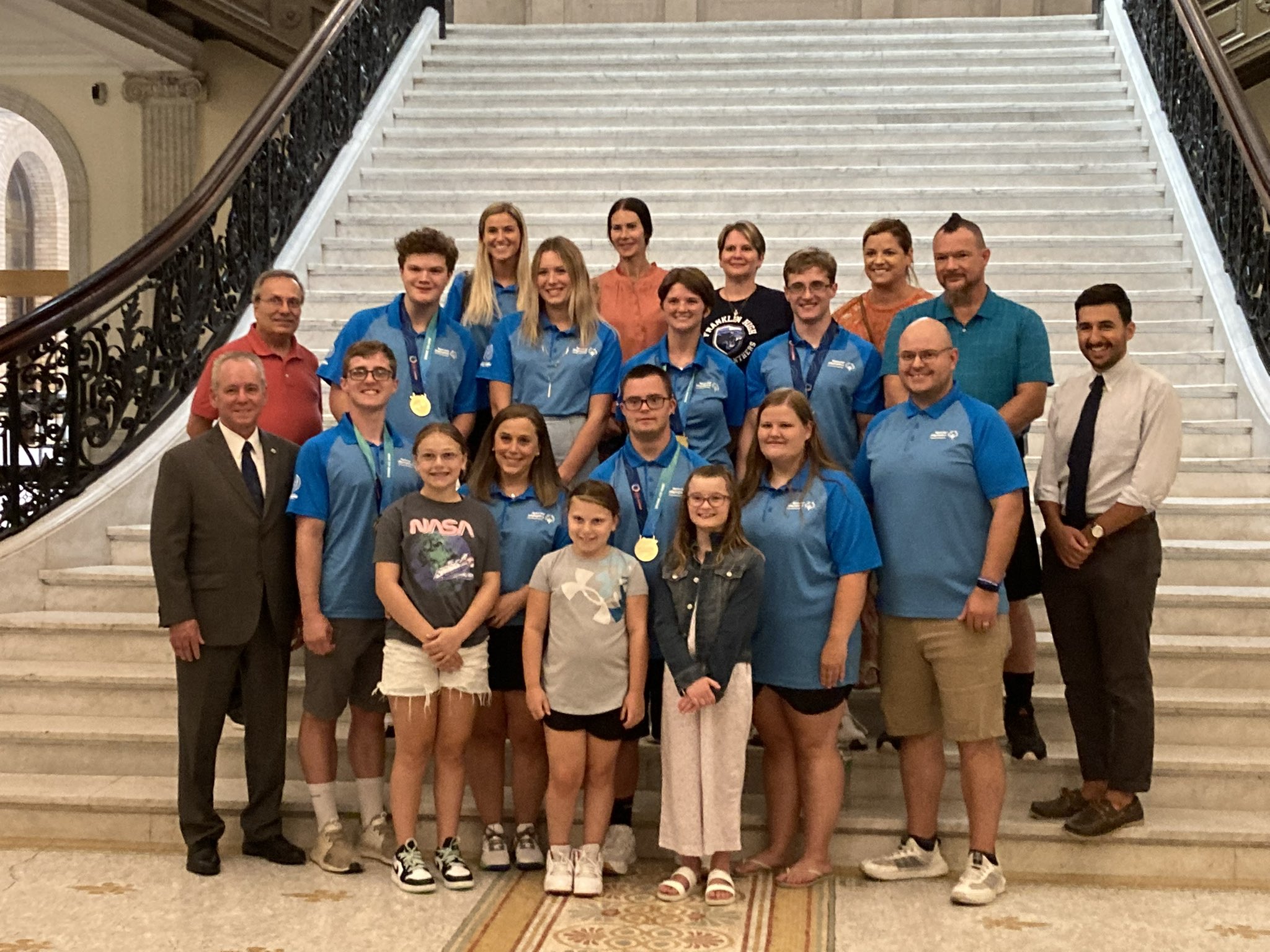 FHS Unified team visited the State House for tour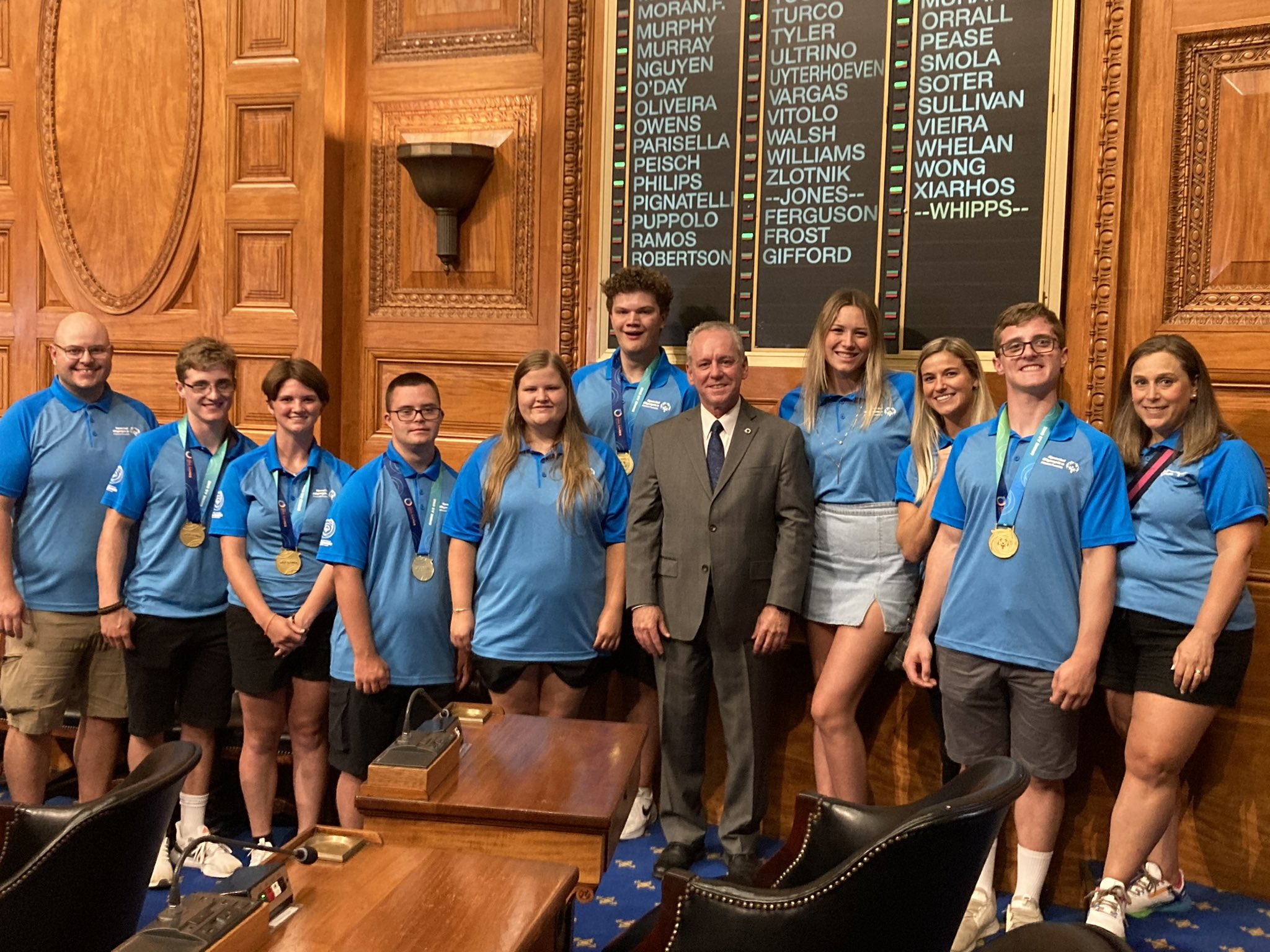 FHS Unified team visited the House Chambers
Additional photos can be found in the first two tweets
Shared from Twitter - https://twitter.com/lburger81/status/1552750772395311104
and https://twitter.com/jeffroy/status/1552963510379872257
and https://twitter.com/BeccaRauschMA/status/1552762598503899143