FHS Best Buddies (@BestFHSBuddies) tweeted Mon, Jan 23, 2023:
"Show out this Saturday, the 28th, for our students vs. staff basketball game‼️
$5 per ticket: you can pay either at the door or on unibank!
Proceeds go towards funding Best Buddies Prom. Teachers interested in playing can click the link in our bio to sign up!!"
https://t.co/JgoKAcbnjc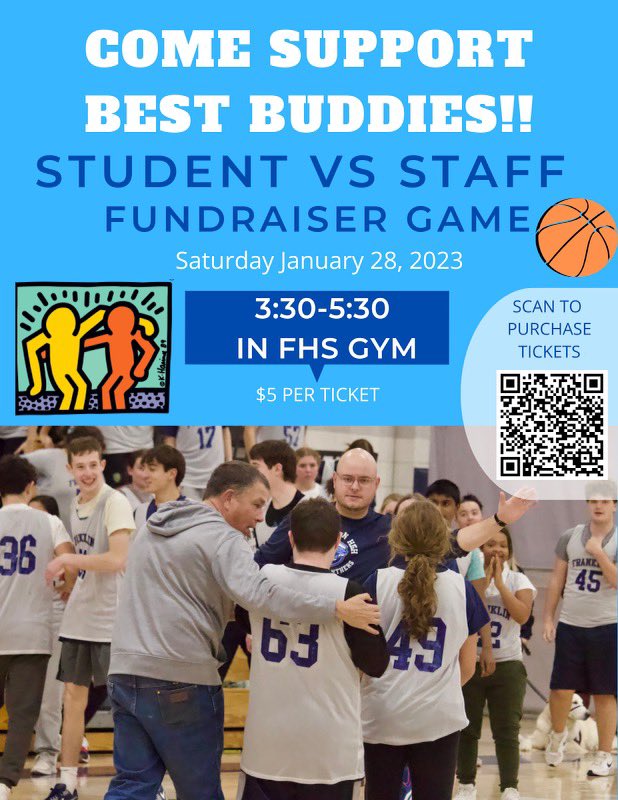 FHS Best Buddies Students vs. Teachers game Saturday (1/28/23), a fund raiser for their prom