LAST 2 WEEKS IN REVIEW
I'm your representative in Congress and I write to keep you informed.


On the Hill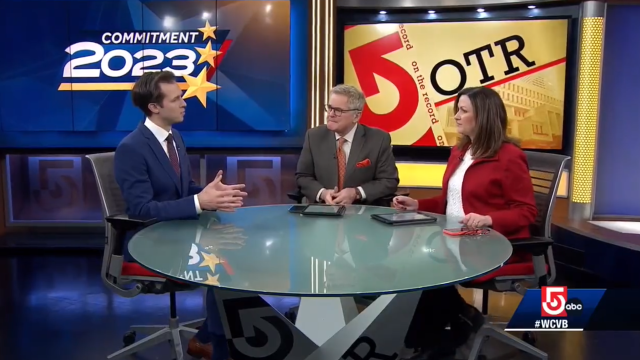 All Politics is Personal: I was delighted to speak with Valerie Biden Owens - the chair of the Biden Institute at the University of Delaware - about my public service, from the Marines to City Hall to Congress. I encouraged young people interested in politics to spend time knocking doors instead of using social media.

Trip to Taiwan: This week, I traveled to Taiwan to meet with President Tsai Ing-wen and other leaders in business and government. I was joined by Representatives Ro Khanna of California, Tony Gonzales of Texas, and Jonathan Jackson of Illinois. We discussed the partnership between the United States and Taiwan in semiconductor manufacturing, cross-strait security, upholding democracy, and more. In the coming weeks, I will be working on deliverables from the trip to deepen our ties in trade, military training, and disinformation prevention.

On the Record: I joined Ed Harding and Sharman Sacchetti on On the Record to discuss the debt ceiling. I spoke about the need for bipartisan governance right now to ensure fiscal responsibility. Speaker of the House Kevin McCarthy and the rest of the GOP claim to be serious about balanced budgets; however, the first bill that they passed this Congress was projected to increase the deficit by 100 billion dollars while allowing the wealthy and well-connected to evade taxes. Despite raising the debt ceiling multiple times under former President Donald Trump, the GOP is now holding hostage the full faith and credit of the United States without putting forward a coherent counter-offer. I am ready to support a deal that protects Social Security and Medicare and avoids defaulting on our debt, which would be a disaster for the economy and America's international standing.

Make your voice heard → Do you think Congress should raise the debt ceiling?
Do you support raising the debt ceiling?

Around the Fourth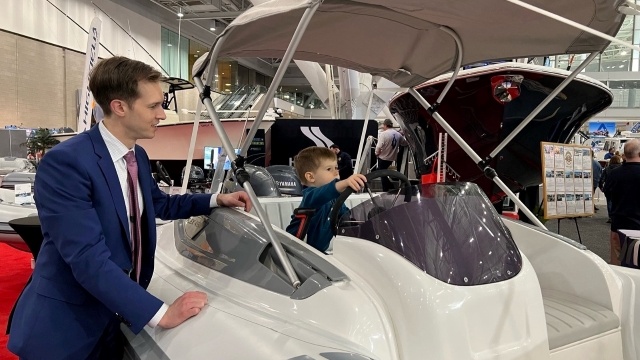 New England Boat Show: Last Thursday I took my son Teddy to the New England Boat show. The recreational boating industry plays an important role in our regional economy, and I believe that marine science and technology is the most important growth edge for Southeastern Massachusetts. I'm committed to promoting jobs and businesses in this sector, and having some fun with the kids along the way.

Parents for Peace: I met with Parents for Peace about the need for a public health approach to hate and extremism. Parents for Peace works to protect people from extremism, including by offering a toll-free helpline to assist with the deradicalization of a loved one from any form of extremism. They are currently working on developing an evidence-based Massachusetts Violence Prevention Model. Parents for Peace is making a difference with their critical advocacy and clinical work on one of the defining challenges of our era.



MassChallenge: I recently joined MassChallenge for a panel discussion on the future of healthcare innovation. MassChallenge works to connect startups, experts, corporations, and communities to grow and transform businesses and economies. On the panel, we discussed policy opportunities to accelerate health tech innovation as well as action Congress has already taken in this space.

After hearing from entrepreneurs and experts at MassChallenge, it's clear that public payers need to better partner with innovators. In healthcare, the federal government must be the ultimate impact investor.
Onwards,

Jake
WASHINGTON
15 Independence Avenue SE
1524 Longworth HOB
Washington, DC 20515
Phone: (202) 225-5931

NEWTON
29 Crafts Street
Suite 375
Newton, MA 02458
Phone: (617) 332-3333

ATTLEBORO
8 North Main Steet
Suite 200
Attleboro, MA 02703
Phone: (508) 431-1110