Via HockomockSports.com and Twitter
, we share the results of the winter sports competition for
Franklin High School
on Saturd
ay, February 18
, 2023. We also provide the link to the full set of
Hockomock League results
below.
Girls Basketball = Franklin, 38 vs. Walpole, 52 – Final
After 1: Walpole 13, Franklin 11 - Panthers started up 10-3 but the Timberwolves have surged back. Franklin's gotten all its points in the paint or at the foul line, while Walpole's knocked down some 3s

Halftime: Walpole 34, Franklin 15 - Timberwolves have dominated the glass on both sides of the ball and that's giving them a foundation to run and get extra chances. Franklin has not looked comfortable in its offense for most of this game

End of Q3: Walpole 49, Franklin 30 - Panthers scored 9 straight but Walpole stretched the lead back out. Izzy Adams has been fun to watch setting the table as a floor general

Final: Walpole 58, Franklin 38
Boys Hockey = Franklin, 1 @ Canton, 2 – Final (OT)
After 1 period Franklin 0 Canton 1

After 2 periods Franklin 0 Canton 1

.50 seconds in 3rd period Paterson finds Lampasona. All tied up!!!!

On to OT!

Final Canton 2 Franklin 1 OT
For other results around the Hockomock League
FHS girls swim team finished 3rd in State Meet
🚨STATE CHAMPIONSHIP ALERT🚨 The Franklin Panthers Girls' 200 Medley Relay team of Birali, Tang, Xayaveth, and Ferreria are your DIVISION 1 STATE CHAMPIONS!!!!!!

🚨ANOTHER STATE CHAMPIONSHIP ALERT🚨 Hope Xayaveth wins the 100 meter Butterfly!!! She is your DIVISION 1 STATE CHAMPION!!!
...and that's a wrap.

Franklin girls Swimming finishes THIRD at their D1 State meet (with no dive team and ONLY 8 qualified girls)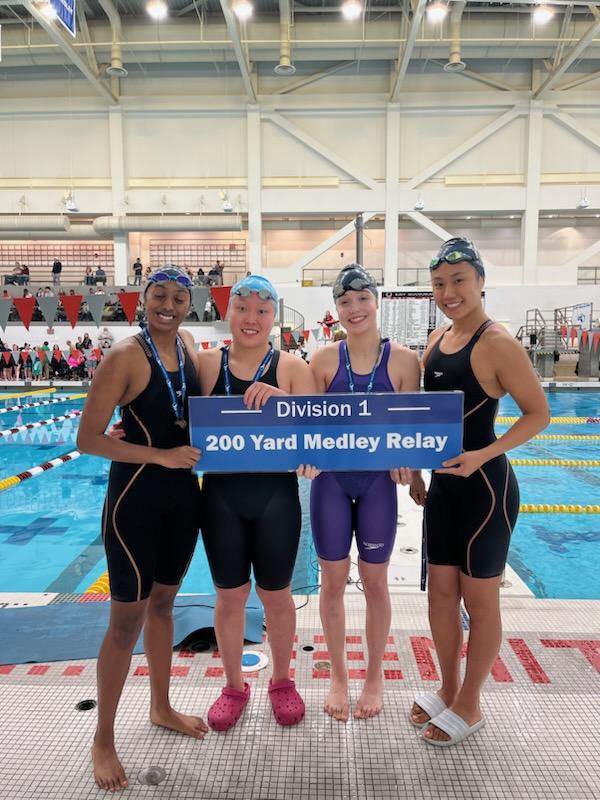 The Franklin Panthers Girls' 200 Medley Relay team of Birali, Tang, Xayaveth, and Ferreria are your DIVISION 1 STATE CHAMPIONS