LAST 3 WEEKS IN REVIEW
I'm your Representative in Congress and I write to keep you informed. First off, I'd like to wish you a happy Passover and a happy Easter for those who celebrate!
On the Hill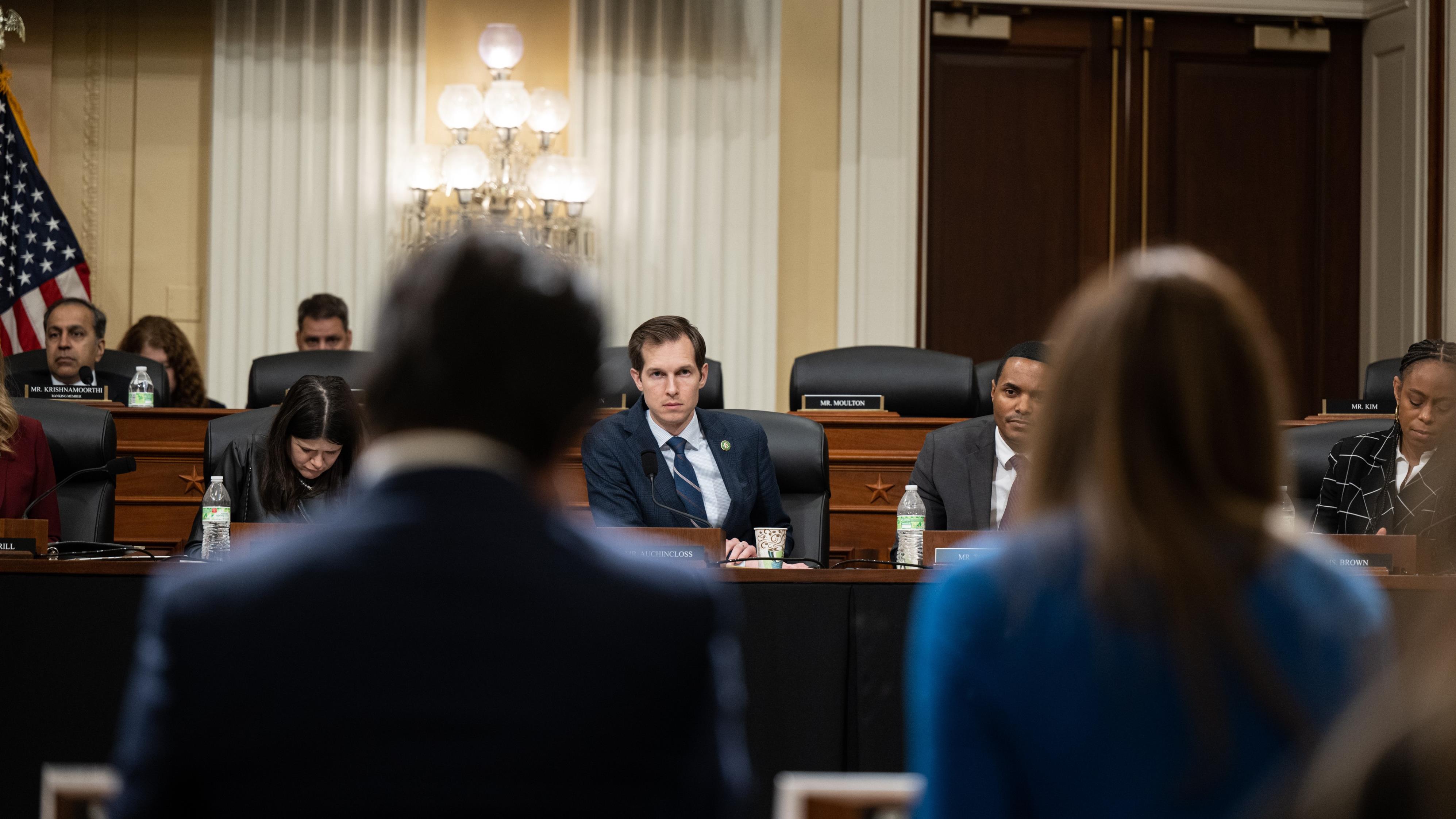 The Chinese Communist Party's Ongoing Crimes Against the Uyghur People: I participated in the Select Committee on the Strategic Competition between the U.S. and the Chinese Communist Party's second hearing, where we heard chilling testimony about ongoing atrocities against the Uyghur people. As one of two dozen Jewish Representatives in the House, I know too well the consequences of failing to confront hate and mass violence. In addition to tightened sanctions and international condemnation, one important way to respond to Xi Jinping's campaign of forced sterilizations, slave labor, family separation, internment, and omni-surveillance of the Uyghur people is to increase support for Radio Free Asia, which continues in the vital mission of Radio Free Europe after the Holocaust. Radio Free Asia broke the story of Uyghur persecution and continues to broadcast radio programs and publish news and commentary for its audiences in Asia, free from censorship.

Silicon Valley Bank: On Tuesday, following my request, the Federal Deposit Insurance Corporation (FDIC), the Fed, and the Treasury provided a Massachusetts-focused briefing to the Bay State congressional delegation regarding the collapse of Silicon Valley Bank (SVB). Further, I met with Dr. Susan M. Collins, president and CEO of the Federal Reserve Bank of Boston, on this issue. I expressed to regulators that Massachusetts' Main Street needs solvent small and mid-size banks to lend for housing, small business, and nonprofits. New regulations should buttress these lenders, which have been under pressure since the collapse of SVB, and the everyday Bay Staters they support. With my fellow representatives, I also emphasized that regulators need to issue actionable recommendations as part of their after-action review of their own shortcomings leading up to the collapse.

TikTok: Social media companies have created a compare-and-despair culture for our children. After years without regulation, we need to get tough with all these companies – not just TikTok – and make it clear that children's mental health comes before their bottom line. It is too challenging to ask parents to go up against a trillion-dollar company - that is why we need Congress to step in. I support instituting an enforceable age limit of 16 years old for social media to empower parents, not social media companies, to ensure healthy online experiences for their children.

Make your voice heard → Recent debate in Congress has raised the potential of banning TikTok. I would like to know your position on this.
Do you support banning TikTok?

Around the Fourth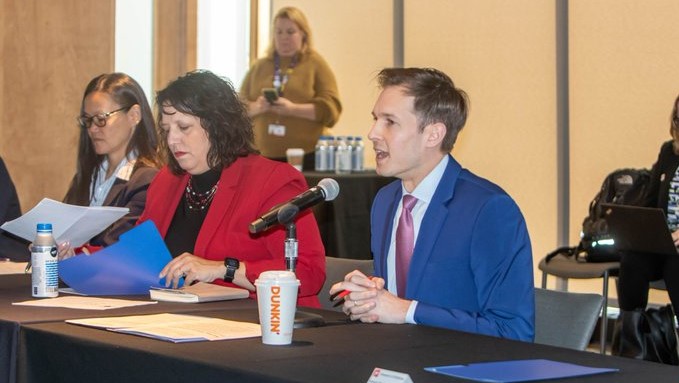 Massachusetts STEM Council: I attended the Healey and Driscoll Administration's first Massachusetts STEM Advisory Council meeting. I spoke about my excitement to continue co-chairing the Council and my commitment to legislation that expands access to superb science and math education, including grants for STEM teacher training.

Brookline School Committee: I met with the Brookline School Committee and Brookline legislative delegation to speak about legislative priorities for continued student success. Supporting public education is an all-hands effort and we had a substantive conversation across federal, state and local policy. Working across levels of government is particularly important in education, where funding, requirements, and programming are often cross-cutting.

Sturdy Memorial Hospital: I recently took a tour of Sturdy Memorial Hospital's Emergency Department. Sturdy Memorial Hospital has been on the frontlines of healthcare for greater Attleboro for over a century. As they grapple with a surge in demand for behavioral healthcare, I am committed to working with state and local partners to get their nurses and doctors the resources they need.

Newton Virtual Roundtable: I'm hosting a virtual roundtable next week on Tuesday, April 11th from 4 PM to 5 PM. If you'd like to attend, RSVP here. I look forward to hearing your thoughts and and answering your questions about Congress. I hope to see you there.

Art Competition: I'd like to invite all students from our district to join the 2023 Congressional Art Competition. Each spring, the Congressional Institute sponsors a nationwide high school visual art competition to recognize and encourage artistic talent. Each Congressional District selects one winner, whose art is displayed in the U.S. Capitol Building in Washington, DC. The deadline to submit your artwork is April 24 at 5pm. Please see my website for full rules and guidelines.
Onwards,

Jake
WASHINGTON
15 Independence Avenue SE
1524 Longworth HOB
Washington, DC 20515
Phone: (202) 225-5931

NEWTON
29 Crafts Street
Suite 375
Newton, MA 02458
Phone: (617) 332-3333

ATTLEBORO
8 North Main Steet
Suite 200
Attleboro, MA 02703
Phone: (508) 431-1110