Providing accurate and timely information about what matters in Franklin, MA since 2007. * Working in collaboration with Franklin TV and Radio (wfpr.fm) since October 2019 *
Wednesday, July 20, 2022
During these hot days the

and

@FrkPublicLib

are open during normal business hours for a place to cool down.
Senior Center,10 Daniel McCahill Way, Monday-Friday 8:30am-4pm

Library, 118 Main St. Tuesday & Wednesday 9am-8pm.
Shared from Twitter: https://twitter.com/FranklinMAfire/status/1549428135850135553
Senior Center,10 Daniel McCahill Way, Monday-Friday 8:30am-4pm
Library, 118 Main St. Tuesday & Wednesday 9am-8pm
Wednesday, March 17, 2021
MEMA (@MassEMA) tweeted on Tue, Mar 16, 2021:
State officials ask the public to be mindful of the amount of water they are using, residents are asked to reduce indoor water use, address leaks ASAP, and for larger buildings and businesses to conduct water audits to identify areas of leaks and potential water conservation.
Shared from Twitter: https://twitter.com/MassEMA/status/1371850240370806794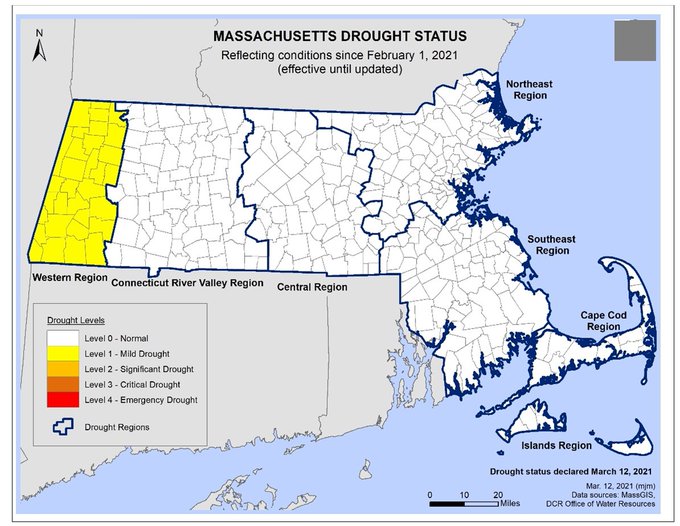 MEMA: Be mindful of the water use
Friday, January 8, 2021
The Hazard Mitigation Plan was presented, discussed and ultimately approved unanimously by the Town Council. This sets objectives for mitigation of natural events (i.e. flooding) to be worked

Authorization of funding was approved for the Beaver St interceptor project by an 8-1 vote. The cost will be $25M plus financing costs approx 2-3M, exact amounts to be determined by the final planning and funding applications made over the next two years. Sewer rates will rise for 2023. This is not paid for by real estate taxes only sewer usage fees.

Several gifts were acknowledged as received, the largest of which was from J Vendetti ($45K) to be used to upgrade the playground at Beaver Pond.

Planning underway to distribute the COVID-19 vaccine to first responders at the FHS gym in collaboration with Bellingham, Millis, Medway and Milford. This is pilot process for further distribution as more vaccine and additional waves of eligible folks are identified.


----
As with most meetings in this pandemic period, I took my notes via Twitter during the meeting reporting in real-time via the virtual session.
The Twitter hashtag can be found online #tc0106
Hazard mitigation plan
Planning director Bryan Taverner provides the overview following a presentation doc https://franklinma.gov/sites/g/files/vyhlif591/f/mai/files/8a._hazard_mitigation_presentation_2020_update_presentation_handout.pdf

. #tc0106

Not an emergency response plan, already have that. This is to identify the hazards and what can be done to prepare to avoid them (i.e. avoid drainage issues). #tc0106

Public meetings in Mar and Jul incorporated review and comments, submitted to MEMA and then FEMA for their review and comments, now needs the Council to approve the plan #tc0106 #9 & 10 were added to the prior plan

#tc0106 adoption does provide for opportunity for grants to assist with the mitigation project efforts. FHS gym was designed as a shelter, the generator from the old FHS will be installed at Parmenter. Could also relocate that one elsewhere.

Appropriation was made for an additional generator and it is going to bid soon for use at the municipal building. #tc0106 the session with Bellingham was good in planning for this, can we do more of them? Q from Hamblen Jamie acknowledges Q and will look into

#tc0106 Q on how climate was incorporated into the planning. MAPC did the number crunching with FEMA input and software. FEMA has been behind on climate forecasting, does that matter? In some details perhaps, we have work to do. Fire chief is our emergency response lead

MEMA actually coordinates the evacuation plan and coincidentally they have a location here so we will have some coverage and local planning involved. #tc0106 moving to subcommittee reports, capital no, budget no, EDC next week Jan 13
Legislation for action
Legislation for action: #tc0106 https://franklinma.gov/sites/g/files/vyhlif591/f/mai/files/10a._hazard_mitigation_0.pdf motion, seconded, passes via roll call (Hamblen remote) 9-0

Kelly tells story of Plymouth, MA, of their sewer problem, Town needed to borrow $48m to fix their break. Imagine if there is a break, 2/3 of the town couldn't flush. And if it did get to Mine Brook, add cost for cleanup. #tc0106 now is the time to do this

#tc0106 it is not about not having the money, it is a bond, we can do this. Everybody needs this. Everybody uses this. If you can't jump on the bandwagon I don't know what your missing. Now Bissanti is raising an issue, wants to know where we are going to get the money

Bissanti; now is not the time, can do this cheaper. #tc0106 it is lousy timing. (Sorry, doesn't understand the timing) (oh and he has done some engineering for options (sleaving)) Jones, Kelly said it well. This is the best time to borrow (confirmed as Yes).

Oh, and after raising these issues then Bissanti says we can't change his mind. Other key item is timeline, next 2 years is "planning" before shovel hits ground. Pandemic should be done in 2 years. #tc0106

#tc0106 it is a good thing for us to do and it will be something nice to do for the time. Q what taxes will pay for it? Not really taxes, it is a sewer rate, get the final design and can't really get to some thing real, it is two years away. The borrowing #s are good

Sewer rates will go up, we don't know what. No tax rate increase for this at all. #tc0106 relining reduces the pipe hence capacity and that doesn't buy us much. The pipe is already at capacity, so the project will also increase the capacity.

#tc0106 would cost half as much for the band-aid. And may still have a problem. Route along 140 to bore and minimize the disruption. Hamblen agrees with Kelly. Does have Q on draw down schedule. MBTA, DEP, EPA, etc want this as much as we do, their eyes will be on it too

#tc0106 Kelly we could get a bond rate lower than we sit here now, if we do wait the costs will be more, and if we do nothing, it will certainly cost more. 2/3 of the town and business can open cause we can't flush! Bond capacity is not like a special assessment.

You could have an 840 credit score and we are at 839, if we tried to do this in a hurry, it would cost more than this plan full manner outlined. #tc0106 he appreciates the opportunity to rant tonight. Bissanti fears this $25m could grow to be $35m. Let's not fly 1st class

#tc0106 what is the cost of not doing it? Possibly double or triple. It is the right time, we have been talking of this for years. Motion on the floor to be voted via roll call, passes 8-1 (Bissanti no)
franklinma.gov/sites/g/files/vyhlif591/f/mai/files/10c._gift_fd.pdf #tc0106 motion to accept gift to fire dept, seconded passes 9-0 via roll call https://franklinma.gov/sites/g/files/vyhlif591/f/mai/files/10d._gift_pd.pdf motion to accept gift to police dept, seconded passes 9-0 via roll call
franklinma.gov/sites/g/files/vyhlif591/f/mai/files/10e._gift_rec.pdf motion to accept gift to recreation dept for playground at Beaver Pond seconded, passes 9-0 acknowledges Joe Vendetti donation of $45,000! "Sometimes we should be making bigger things of these"
Town Administrator report
Town Administrator report, application for Community Preservation Committee is out, land swap is almost ready for the land near the SNETT trail, DPW will be doing the work. #tc0106 COVID case count 91 today down from last week. I am sick of red green yellow

Opening vaccine clinic for first responders comes next week. A critical thing to focus on, working with five other towns to coordinate this. Location at FHS is good. An excellent trial run for phase 2 in preparation for broader distribution. #tc0106 target Jan 13

Bellingham, Milford, Millis, Medway and Franklin are together in this. #tc0106 phase 2 will be individuals with two high risk categories, or over age of 75 (could be one of the two). Guidelines are changing daily for this stat tuned. Excited to get this train moving

Prepared for mini medical center at FHS gym, to triage individuals, prepare for all contingencies. #tc0106 we need as many as possible to get this vaccine. In the gym today visualization of the process started raising spirits of those involved

#tc0106 lots of details and logistics underway. No mandate on vaccinations yet, will be getting an acknowledgement that you got vaccinated. To go places, i.e. international travel it may be a requirement. That is a separate issue, let's get these started

#tc0106 Maplegate question. Dec 11 permit filed, twenty day appeal period, sometime then a purchase could be presented to the town for review. Once received, it is a 120 days once received to address.
Council comments and closing
#tc0106 Chandler "we were actually able to work out that they are saving money on the electric bill" Frongillo shout out on the #thinkfranklinfirst gift cards, well done. Motion to adjourn, second, passes 9-0 roll call
timeline for Beaver St interceptor project
Sunday, January 3, 2021
1. ANNOUNCEMENTS FROM THE CHAIR
This meeting is being recorded by Franklin TV and shown on Comcast channel 11 and Verizon Channel 29. This meeting may be recorded by others.
Citizens are welcome to express their views for up to five minutes on a matter that is not on the agenda. The Council will not engage in a dialogue or comment on a matter raised during Citizen Comments. The Town Council will give remarks appropriate consideration and may ask the Town Administrator to review the matter.
4. PROCLAMATIONS/RECOGNITIONS
8. PRESENTATIONS/DISCUSSIONS
Hazard Mitigation Plan: Bryan Taberner, Director of Planning and Community Development
a. Capital Budget Subcommittee
c. Economic Development Subcommittee
10. LEGISLATION FOR ACTION
10a. LEGISLATION FOR ACTION
10b. LEGISLATION FOR ACTION
10c. LEGISLATION FOR ACTION
10d. LEGISLATION FOR ACTION
10e. LEGISLATION FOR ACTION
11. TOWN ADMINISTRATOR'S REPORT
Two-Thirds Vote: requires 6 votes

Majority Vote: requires majority of members present and voting
The agenda and released documents (except Hazard Mitigation Plan) can be found in one PDF
The individual files can be found in the meeting folder:
https://www.franklinma.gov/town-council/agenda/january-6-town-council-agenda
Franklin, MA: Town Council - Agenda - Jan 6, 2021
Friday, October 16, 2020
October 15,2020


FOR IMMEDIATE RELEASE

(Franklin, Massachusetts): On Sunday October 11, 2020 the Franklin Police Department had an incident in which a Reverse 911 telephone call from the Franklin system was sent. The message asked residents to shelter in place.

As resources arrived on the scene it became clear that many people had not received the message. This could be because the Franklin Reverse 911 system is a an "opt in" system. This means you must sign up to receive notifications.

Given the seriousness of the situation, a man shooting a gun in the open, the risk to innocent people was greatly heightened. Because of this, a second resource from the Massachusetts Emergency Management Agency (MEMA) was called upon. This system utilizes "Geo Fencing", which attempts to send wireless messages to mobile devices inside a defined area.

For an unknown technical reason, some of these messages were delivered to communities outside of Franklin. This problem is being investigated in the hope of avoiding problems in the future. Safety for the public and officers is at the center of every decision made.

As with all incidents lessons are learned. In the future when utilizing resources from outside agencies, such as MEMA, we will be more specific in identifying the Town, and area effected in the message itself.

We apologize for any worry that was created, and the disruptions to the Police Departments in those communities.

As a reminder to Franklin residents, you may sign up for our alert system here: franklintown.regroup.com/signup
From the Milford Daily News, an article of interest for Franklin:

"Staff at the Franklin Public Library will return to work on Saturday after being sent home Wednesday morning due to a possible exposure of COVID-19, town officials said in a press release Wednesday night.

In consultation with the Board of Health, the library decided to send staff members home on Wednesday morning out of an abundance of caution, town officials said. In the meantime, crews were expected to be on-site to disinfect the entire library building and, if necessary, staff will be encouraged to take a COVID-19 test and quarantine.

"Since the library has not yet been open to the public, we are confident that Franklin residents have not been exposed to the virus and the town continues to remain confident we can reopen the library on Nov. 9 as we are planning," town officials said.

The library plans to reopen for curbside pickup and other services on Monday. The library has been closed to the public since March due to the coronavirus and has been offering curbside pickup since May. Curbside pickup is offered Monday through Saturday from 10 a.m. to 4:30 p.m. in the vestibule of the entrance at the top of the parking lot ramp."
Continue reading the article online (subscription may be required)
"There is increasing clarity as to who sent a shelter-in-place alert on Sunday that was sent to many communities around Franklin.

The alert was sent to several communities using a geo fencing process by Massachusetts Emergency Management Agency. Franklin police said they sent the alert to those who signed up for Reverse 911. However, because its system only sends alerts to those who sign up for it, a second "resource" sent out a similar message.

MEMA sent out the second alert, which went to several communities, including non-neighboring towns Mendon and Milford, which weren't part of the shelter-in-place order, that was similar to the message Franklin

The MEMA system uses something called "geofencing," which sends wireless messages to mobile devices in a defined area."
Continue reading the article online (subscription may be required)
Monday, April 20, 2020
Have you visited the Town of Franklin portal to see the updates?
In the Current News & Alerts section
In the Town of Franklin News section
In the Community Resources and Support section
Visit the Town of Franklin portal: