Providing accurate and timely information about what matters in Franklin, MA since 2007. * Working in collaboration with Franklin TV and Radio (wfpr.fm) since October 2019 *
Friday, December 23, 2022
December is Safe Toys Month. Over 215,000 kids are treated for toy-related injuries in the U.S. every year.
Learn more: kidshealth.org/en/parents/safe-toys.html
Friday, August 12, 2022
August is Sun Safety Month. In the US, more than 9,500 people are diagnosed with skin cancer every day
Learn about prevention: cancer.org/healthy/be-safe-in-sun
Thursday, August 4, 2022
"The DIA is offering Workplace Safety Grants of up to $25k to MA based businesses seeking to prevent or reduce workplace injuries. Employers covered by MA Workers' Comp. Law may qualify. Email safety@mass.gov to start the application process. #SafetyGrantsMA"
More info online at https://www.mass.gov/orgs/department-of-industrial-accidents
Shared via Twitter -> https://twitter.com/MassLWD/status/1554452462639190022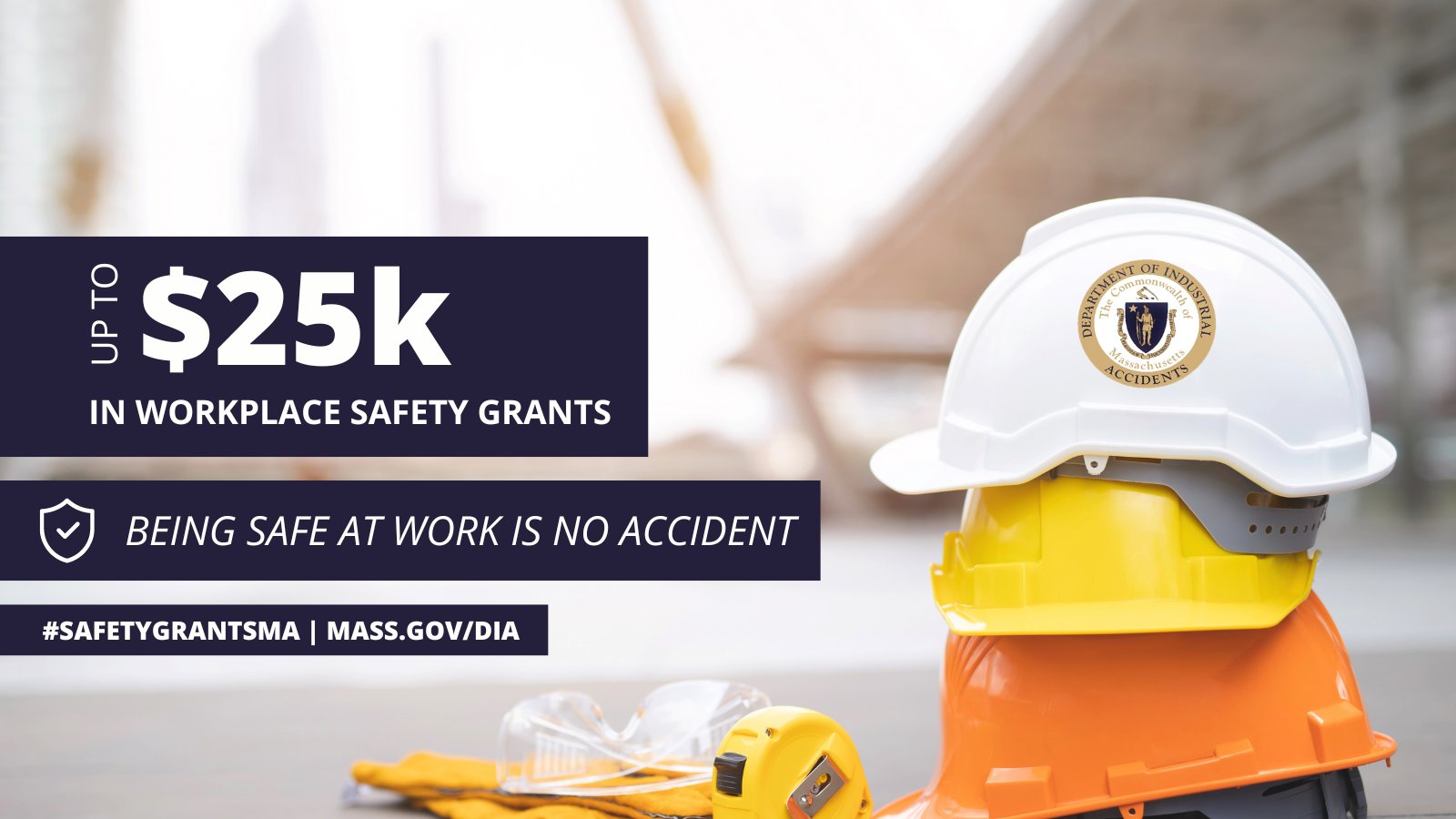 Workplace Safety Grants of up to $25k available for businesses
Friday, June 17, 2022
A family fun day for all ages with games, activities, giveaways, informational tables, and a Touch-A-Truck!
Food donations accepted to benefit the United Way through the Norfolk County Central Labor Council.
Made possible through a generous grant from Save the Harbor/Save the Bay.
When: June 18, from 10 - 1 PM
Sheriff's Summer Safety Fest - Quincy - Merrymount Beach - Jun 18
Download a copy of the Flyer as a reminder ->
Thursday, June 2, 2022
Here at FPS, we continue to grieve for the families of Robb Elementary School in Uvalde, Texas and we remain highly conscious of the responsibility we have to protect the safety of our students and staff. It has been difficult to find enough words to express our sorrow for the senseless loss of the lives of the students and teachers.
This past week has been challenging for our school community and school communities throughout the country. We applaud our building administrators and faculty/staff for working together to support students, families, and each other during this difficult time.
Safety remains our highest priority in Franklin's schools. In October, we provided a school safety presentation to the School Committee and shared a letter with the community containing more specific information without compromising our safety measures with the public. We are re-sharing both resources for your reassurance. We also continually enhance our safety protocols and systems as new information, new technologies, and revised practices become available.
So that these links are close at hand, we continue to share links to a few resources:
Shared from School Committee Chair Denise Spencer's Facebook posting
Franklin Public Schools re-shares school safety resources
Tuesday, January 25, 2022
"As part of our ongoing consumer education and outreach, OCABR is again sharing its "Top 10 Worst Products for Massachusetts Consumers List" of 2021. The use of the products featured on this list have resulted in legal or legislative action, recalls, and/or other measures to protect the public. For product recall details visit the United States Consumer Product Safety Commission. Please see the disclaimer below for additional details."
Top 10 Worst Products for Massachusetts Consumers List - #10
#1
Top 10 Worst Products for Massachusetts Consumers List - #1
Saturday, January 15, 2022
Full press release from Governor's Office
Document with the listing of all the department awards, including Franklin's
Sunday, October 17, 2021
FM #635 & 636 = This is the Franklin Matters radio show, numbers 635 & 636 in the series.
These two sessions of the radio show share the Franklin, MA School Committee meeting held on Tuesday, October 12, 2021.
The meeting was conducted in a hybrid format: the School Committee members were in the Municipal Bldg along with some of the public, other members of the public joined via conference bridge, all to adhere to the 'social distancing' requirements of this pandemic period.
The recording runs about two hour and twenty minutes (2 hour 20 minutes), so I split the meeting into two segments:
Links to the meeting agenda and associated documents released for this meeting are included in the show notes. The link to my notes taken during the meeting is also provided.
Let's listen to this segment of the School Committee meeting Oct 12, 2021
--------------
School Committee Agenda doc (including connection info) -> https://www.franklinps.net/district/school-committee/agenda/school-committee-meeting-27
Meeting packet folder -
https://www.franklinps.net/district/meeting-packets/pages/october-12-2021-school-committee-meeting-packet
My notes captured during the meeting
https://www.franklinmatters.org/2021/10/recap-school-committee-approves.html
--------------
We are now producing this in collaboration with Franklin.TV and Franklin Public Radio (wfpr.fm) or 102.9 on the Franklin area radio dial.
This podcast is my public service effort for Franklin but we can't do it alone. We can always use your help.
How can you help?
If you can use the information that you find here, please tell your friends and neighbors

If you don't like something here, please let me know
Through this feedback loop we can continue to make improvements. I thank you for listening.
For additional information, please visit Franklinmatters.org/ or www.franklin.news/
If you have questions or comments you can reach me directly at shersteve @ gmail dot com
The music for the intro and exit was provided by Michael Clark and the group "East of Shirley". The piece is titled "Ernesto, manana" c. Michael Clark & Tintype Tunes, 2008 and used with their permission.
I hope you enjoy!
------------------
You can also subscribe and listen to Franklin Matters audio on iTunes or your favorite podcast app; search in "podcasts" for "Franklin Matters"
Saturday, October 16, 2021
Welcome back! We are excited to have our students engaged in full-time and in-person instruction. Additionally, our teachers have continued to engage in their professional development opportunities and are enjoying connecting with their students. Our Back to School Health and Safety Plan has been essential in ensuring our faculty and staff are able to prioritize student safety and learning.
Franklin Middle Schools Announces Virtual Visiting Author Aisha Saeed
Aisha Saeed is a New York Times Best selling author. Her heritage and experience as a second grade teacher help inform her approach to writing. Growing up, Aisha hardly encountered literature that represented different cultures. As an author, Aisha utilizes our human connection to take her readers on an informative and culturally diverse journey. Ms. Saeed's work also allows a window into experiences our students may not otherwise encounter.
"As a child, I never saw books featuring children who looked like me as the heroes of their own stories, and it is a moving experience now to have the opportunity to give children the opportunity to see themselves in print." - Aisha Saeed
Pick up one of Aisha's books and start prepping for her visit today!
Oct. 29 - Stop Drop and Read Day
Oct. 29-30 - Book Fair at Barnes and Noble Bellingham
Nov.17
ASMS Visit & Evening Family Event
Food Services and Supply Chain Acknowledgement
Due to disruptions in the supply chain, Franklin's school nutrition program, like many programs across the state and the nation, are struggling to secure all food and supply items. This is due to product shortages, discontinued items, price increases, distributor cancellations, delayed or cancelled deliveries, and staffing shortages.
Our Food Services Department is working very hard to ensure healthy, nutritious, and appealing free school meals are served every school day and they are making adjustments as needed. We appreciate everyone's flexibility and understanding.
The Franklin High School Theatre Company presents

Friday, November 12th @ 7pm

Saturday, November 13th @ 2pm and 7pm




$10 for Student/Staff of FPS (shown with valid FPS ID)
When Worlds Collide: Panther Football Coach recognized by New England Patriots

Congratulations to FHS Football Coach Bain on being named New England Patriots High School Coach of the Week. Hall of Fame linebacker Andre Tippett met with the team and presented a $1,000 donation from the Patriots Foundation to use towards their football program. Check out their segment on Patriots All Access!



We're looking forward to a great school year with our FPS Families, Faculty, Staff and the entire Franklin Community!
Sunday, October 10, 2021
Franklin School Committee
October 12, 2021 -
7:00 PM
Municipal Building – Council Chambers
I.

Routine Business

A.

Review of Agenda

B.

Citizen's Comments

In the spirit of open communication, "the Committee will hold a public participation segment (also called Citizen's Comments) about matters not related to an agenda item at the beginning of each regular School Committee meeting. The Committee will listen to, but not respond to any comment made…. A Committee member may add an agenda item to a future meeting as a result of a citizen comment…. The Committee will hear public comments related to an agenda item when the Chair deems appropriate during the Committee meeting. Topics for discussion during the meeting must be limited to those items listed on the Committee meeting agenda for that evening…. " - from Policy BEDH
C.

FHS Student Representative Comments

D.

Superintendent's Report

II.

Guests/Presentations

A.

Safety Presentation – Lucas Giguere, Asst. Supt.; Ryan Augusta, AP FHS

https://www.franklinps.net/sites/g/files/vyhlif4431/f/uploads/10_12_21_fps_school_safety_update.pdf
B.

MASC Resolutions

I recommend adoption of the MASC Resolutions as follows:

1.

Resolution 1: Dedicated Funding For Schoolbased Clinics And Services

2.

Resolution 2: Homework Gap And Wifi/Internet Access

3.

Resolution 3: IDEA Full Funding Act

4.

Resolution 4: Recess

5.

Resolution 5: Zero-Tolerance Policies

6.

Resolution 6: Alternative To MCAS

7.

Resolution 7: School Committees And Receivership

8.

Resolution 8: Electric School Buses

9.

Resolution 9: Prohibiting The Use Of Native American Mascots
C.

Policy First Reading

I recommend moving policy GCF - Professional Staff Hiring to a second reading as discussed.

D.

Policy Elimination

I recommend elimination of policy GCD - Professional Staff Vacations and Holidays as discussed.
IV.

Discussion Only Items

A.

Back to School Status Update – October 8, 2021
V.

Information Matters

A.

School Committee Sub-Committee Reports (e.g. Ad Hoc Supt. Evaluation, Budget, Community Relations/Public Schools Advocacy, Policy, Transportation)

B.

School Committee Liaison Reports (e.g. Joint PCC, Substance Abuse Task Force, School Wellness Advisory Council)
VI.

New Business

A.

To discuss any future agenda items
VII.

Consent Agenda

A.

Approval of Minutes

I recommend approval of the minutes from the September 28, 2021 School Committee meeting as detailed.

B.

Athletics Gift

I recommend acceptance of the following Athletic Department gifts totaling

$6,669.82 as follows:

1.

$328.12

All American Publishing (Supplemental Supplies)
2.

$441.70

All American Publishing (Supplemental Supplies)

3.

$5,900.00 MIAA, Inc. (Supplemental Supplies)
VIII.

Payment of Bills

Dr. Bergen
IX.

Payroll

Atty. Pond-Pfeffer
X.

Executive Session

Pursuant to M.G.L. c. 30A, §21(a)(3) to discuss strategy with respect to litigation as an open meeting may have a detrimental effect on the litigating position of the public body and the chair so declares.
XI.

Adjournment