Providing accurate and timely information about what matters in Franklin, MA since 2007. * Working in collaboration with Franklin TV and Radio (wfpr.fm) since October 2019 *
Sunday, October 10, 2021
Picture Days - click on link to view packages ->
https://www.facebook.com/groups/121835879824/permalink/10158899470434825/
FHS picture days scheduled
Sunday, March 14, 2021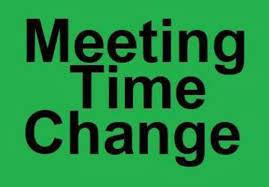 FHS PCC - Meeting Monday, Mar 15, changed to 7:30 PM
Monday, September 28, 2020
FHS PCC (@FHS_PCC) tweeted at 4:34 PM on Sun, Sep 27, 2020:
Mark your calendars! October 5th 7 PM will be our first PCC Meeting of the year!



FHS PCC Meeting - Oct 5
Saturday, August 29, 2020
FHS PCC (
@FHS_PCC
) tweeted at 6:43 PM on Fri, Aug 28, 2020:
Friday, November 22, 2019
FM #182
This internet radio show or podcast is number 182 in the series for Franklin Matters.
This recording shares the Franklin High School PCC meeting on Monday, November 18, 2019. A panel discussion on vaping was on the agenda and recorded for sharing with the community who could not participate in person.
Franklin TV did record the session as well and it will be shared on the local cable channels. When the schedule is confirmed for those re-broadcasts, we'll share that.
The panel members were
Jennifer Knight-Levine, President of the SAFE Coalition

Lieutenant Mark Manocchio, Franklin Police Dept

James J. Ledwith Jr., MD, FAAFP
The recording of the discussion itself runs approx xx minutes. The PCC meeting portion was edited out of this broadcast.
Without further ado, here is the vaping panel discussion
https://www.hipcast.com/podcast/HstVTxsX
Resources mentioned by Jennifer:
Resources that Dr Ledwith mentioned:
"MCPAP" is the Massachusetts Child Psychiatry Access Project. It provides consultation between the PCP and an expert in pediatric and adolescent psychiatry within 30 minutes of a phone call, Monday through Friday. In 2003 a pilot program was developed at the University of Massachusetts Medical School in Worcester. Enthusiastically received, in 2004 the Department of Mental Health and Massachusetts Behavioral Health Partnership adapted the model to be implemented statewide. Over 30 states have since developed similar programs based on the MCPAP model. https://www.mcpap.com/About/OverviewVisionHistory.aspx
"MCSTAP" is the Massachusetts Consultation Service on Treatment of Addiction and Pain, set in action in January 2019. It provides similar consultations for physicians on the management of addictions and complex pain conditions based on the MCPAP model. Consultants are on call to advise treating physicians on effective treatment approaches and to provide resources for ongoing care of their patients. https://www.mcstap.com/About/About.aspx
The newest service is "ASAP-MCPAP" is the Adolescent Substance Abuse Program within MCPAP. The program will specifically provide guidance on the management of substance use concerns in teenagers. The program will be formally announced in the next few weeks but the MCPAP office is already gearing up to assist health care providers.
"MBHP" is the Massachusetts Behavioral Health Partnership, an organization funded by contracts and grants from the state and insurance plans to develop and manage these programs.
Institute for Health and Recovery
http://www.healthrecovery.org/
FM #182 - FHS PCC - "Everything You Need to Know"
-------------
This podcast is my public service effort for Franklin but I can't do it alone. I can always use your help.
How can you help?
Overall:
If you can use the information that you find here, please tell your friends and neighbors

If you don't like this, please let me know
Through this feedback loop we can continue to make improvements.
Thank you for listening.
For additional information, please visit Franklinmatters.org/
If you have questions or comments you can reach me directly at shersteve @ gmail dot com
The music for the intro and exit was provided by Michael Clark and the group "East of Shirley". The piece is titled "Ernesto, manana" c. Michael Clark & Tintype Tunes, 2008 and used with their permission.
I hope you enjoy!
------------------
You can also subscribe and listen to Franklin Matters audio on iTunes or your favorite podcast app; search in "podcasts" for "Franklin Matters"
search in "podcasts" for "Franklin Matters"
Thursday, November 14, 2019
2. VAPING: Everything You Need to Know
We are pleased to have in attendance Jennifer Knight-Levine President of the SAFE Coalition*, Franklin Police Sergeant Spillane and a representative from the Medical Profession to have an open discussion regarding teenagers and vaping.
As mentioned by Principal Paul Peri there has been an increase in vaping related incidents in school. We will have an open dialog discussing vaping, Sergeant Spillane will share what is being observed at the school and share samples of recent vaping devices that have been confiscated and hear from a medical professional about the dangerous side effects of vaping and what doctors are seeing in today's youth.
Download a copy of the full agenda document
FHS - PCC - VAPING: Everything You Need to Know - Nov 18
Tuesday, May 7, 2019
The Franklin High School will be having their last PCC meeting for the 2018-2019 school year on May 13 at 7:00 PM at the Franklin High School media center/library.
With all of the discussions concerning the school budget, start time, and homework policy we have asked Superintendent Sara Ahern to attend the meeting and she has agreed.
Monday, May 13th 2019 at 7PM in the Library/Media will be out last PCC Meeting for the year. At this meeting, there will be updates on all year end activities, dates of finals, etc. With all the discussion on budget, start time, homework policy, we have invited Dr. Ahern to come

pic.twitter.com/3GddKpPRqN

— FHS PCC (@FHS_PCC) May 6, 2019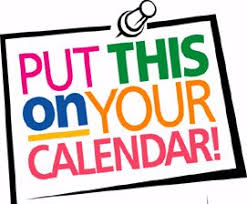 Franklin High School PCC meeting - May 13 - Superintendent Sara Ahern
Wednesday, February 27, 2019
The Parmenter 5K was held on Jun 10, 2012 at the Gerald M Parmenter Elementary School in Franklin, MA 02038.
or go directly to Flickr
https://www.flickr.com/photos/steve_sherlock/sets/72157630033523485/
Tuesday, September 12, 2017
Dear Franklin Residents:

The Remington Middle School PCC is kicking off our annual Direct Donation program for Remington, Rally For Remington. The funds raised through this program help to pay for programs for the students, including cultural enrichment, field trips, and much much more!

We want to be able to help mold and shape the minds of our young students. If you are unfamiliar with us, we are a parent volunteer organization whose mission is to positively impact the lives of the Remington Students.

We are looking to the community for help this year as we have not met our goal in recent years due to many factors, most prevalent is the increase in the cost to provide quality programs. While our Remington family has contributed, we are asking for your help to keep our quality programs continuing for the benefit of the students. All of the monies raised, 100%, stays in Remington and is not used for anything other than programs to benefit the students.
We hope that you will consider making a onetime donation to Remington Middle School so that we can continue to provide these important programs for the students. You can make your donation by PayPal, or sending check or cash to Remington School PCC, 628 Washington Street, Franklin, MA 02038. Thru PayPal, a receipt will be generated and sent to you or we can send you one at your request for check and cash donations.
Thank you for your time and consideration.
Sincerely,
Jenn O'Duggan, PCC President
Remington Middle School PCC
The Remington Parent Communication Council, Inc. ("PCC") is a 501-C(3) corporation.
As defined under the Internal Revenue Code.
Federal Tax Id Number: 11006908
Remington Middle School, Franklin, MA
Thursday, April 27, 2017
A Career Day will be held at Franklin High School on Friday April 28 between 7:30 and 9:30 AM. Sponsored by the PCC and FHS staff, it will provide an opportunity for all juniors to meet with local professionals.
Guest speakers, the majority FHS parents, will discuss their occupations and career "pathway." Featured will be 37 members of our community who work in Heath, Business, STEM, Arts, and Government/Human services.
FHS Career Day - April 28
Friday, March 11, 2016
The next Franklin High School PCC meeting will be taking place on Monday, March 14th at 7 pm in the FHS Library. The Science Department Head, Bill Bobrowsky will be presenting. We will also have school counselors presenting on the topic of substance abuse and parental resources. Please spread the word! We look forward to seeing you there.
Below is the agenda:
FRANKLIN HIGH SCHOOL PCC
MEETING AGENDA
March 14, 2016
1. Welcome
2. Principal Peter Light / Deputy Principal Paul Perri
• Opening Remarks
3. School Adjustment Counselors - Discussion on substance abuse and parental resources
4. Department Head Introduction/Presentation
• William Bobrowsky - Science
5. Important Dates:
• March 23 - Spring FHS Music Concert @ 7:00pm in the Auditorium
• March 25th - No School-Good Friday
• March 30th - Half Day PDD Dismissal at 10:50 AM
• APRIL – Franklin Food Pantry donations – All month long there will be a collection box At FHS!
• April 1st - Sophomore Dance from 7PM-10PM in the FHS Cafeteria
• April 12th - Jazz Night @7 PM in the FHS Auditorium
• April 18th - April 22nd-Spring Break
• April 29th - Half Day PDD Dismissal at 10:50 AM
• April 29th - Prom for Juniors 7PM-11PM
6. Upcoming PCC Meetings:
May 9, 2016
main entrance - Franklin High School