Via
@HockomockSports
and Twitter we share the results of the FHS fall sports action on Tuesday, Sep 21, 2021

Field Hockey = Taunton, 0 @ Franklin, 9 – Final
– Franklin scored three goals inside a six minute span in the first quarter to set the tone and the Panthers never looked back in a win over visiting Taunton. Kaitlyn Carney, Sydney Rogan, and Payten Crandall all scored for Franklin with the latter also assisting on the second goal. Carney went on to add three more goals, two assisted by Emily Carney in the third quarter. Shaw Downing and Haley Wernig also had first half goals while Sophia Cuneo tacked on a goal in the fourth quarter. Megan Sullivan had the shutout in net for the hosts.

Volleyball = Taunton, 0 @ Franklin, 3 – Final
– Franklin senior Cailyn Mackintosh did it all to lead the Panthers to a win at home, a 3-0 sweep (25-11, 25-9, 25-20) over Taunton. Mackintosh had 21 assists, 10 digs, four aces, and three kills in a strong all-around performance while sophomore Taylor Lacerda added 10 kills an an ace in the win.

Boys Cross-Country = Franklin, 20 @ Attleboro, 43 – Final
– Attleboro's Lee Casstevens won the race but the next seven runners to cross the finish line were all Panthers. Casstevens crossed at 17:15 for first overall followed by Franklin's Griffin Sieczkiewicz in second and Clancy Golden in third. Stephen Rontiris, Tyler Apicella, Michael Farrow, Connor Kucich, and Will Boozang all finished in order to round out the top eight spots.
"Great First Win! FHS XC defeats Attleboro 20-40!

Baton to Boozang for hard work, 30 second PR, and top 7 finish.

Sieczkiewicz 18:18 Golden 18:34 Rontiris 19:09 Apicella 19:22 Farrow 19:26 Kucich 19:29 Boozang 19:31

https://t.co/sMLfVYt3z6

"

Girls Cross-Country = Franklin, 15 @ Attleboro, 50 – Final
– It was a clean sweep for the Panthers with their five scorers taking the first five spots in the race. Abigail Baker was first overall followed by Fiona Morrison, Carli Walbert, Alex Batla, and Vivie Loukota to found out the top five.
Golf = Canton, 151 @ Franklin, 166 – Final
– All four of Canton's scorers shot 40 or better on the road at Franklin Country Club, leading the Bulldogs to a non-league win. Conor Hunter was the match medalist, shooting a low-round of 35 to pace the visitors. Will Gefteas added a 36 in the win while both Mike Leonetti and Nate MacDonald shot 40. CJ Steel fired a team-low round of 40 for the Panthers, Brendan Collins and Tyler O'Brien each shot a 41, and Liam Lewandowski came in with a round of 44.
For other results around the Hockomock League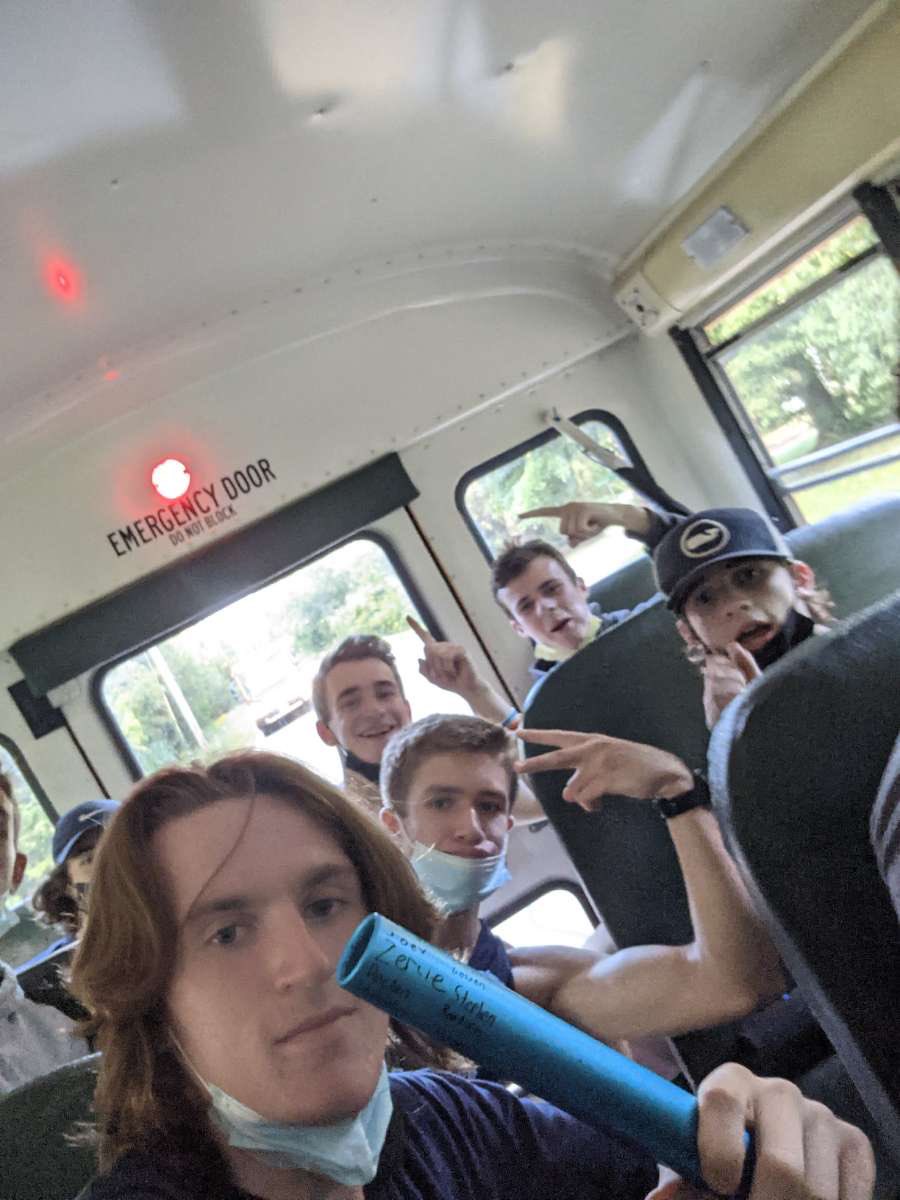 Boys Cross-Country = Franklin, 20 @ Attleboro, 43 – Final