Via @HockomockSports and Twitter, we share the results of the FHS fall sports playoff action on Thursday, Nov 11, 2021
Field Hockey - Division 1 = #5 Winchester, 1 @ #4 Franklin, 4 – Final
– Kaitlyn Carney scored twice and freshmen Haley Wernig and Raena Crandall each scored once, as Franklin beat Winchester to advance to the Div. 1 Final Four. It is Franklin's first-ever state semifinal appearance.
Carney opened the scoring late in the first quarter on a penalty stroke and then doubled the lead with a blast from a corner, assisted by Kendall Jones. Wernig made it 3-0 Franklin in the third quarter by forcing a turnover and then scoring from a tight angle. After the Sachems got one back in the fourth, Crandall popped up at the back post for a near instant response and restored the three-goal cushion.
Franklin will face the winner of No. 1 Andover and No. 8 Shrewsbury at a date and time to be determined for a spot in the state title game.
"HISTORY HAS BEEN MADE!!
First Franklin FH Team to win a Sectional Title!!
I am so proud of this team!! Total Team Effort in the WIN! Everyone contributed both on & off the field!! I am so excited that we have PRACTICE tomorrow!!!
On to the SEMI-FINALS!!"
https://twitter.com/FHS_FH_02038/status/1458990763514155106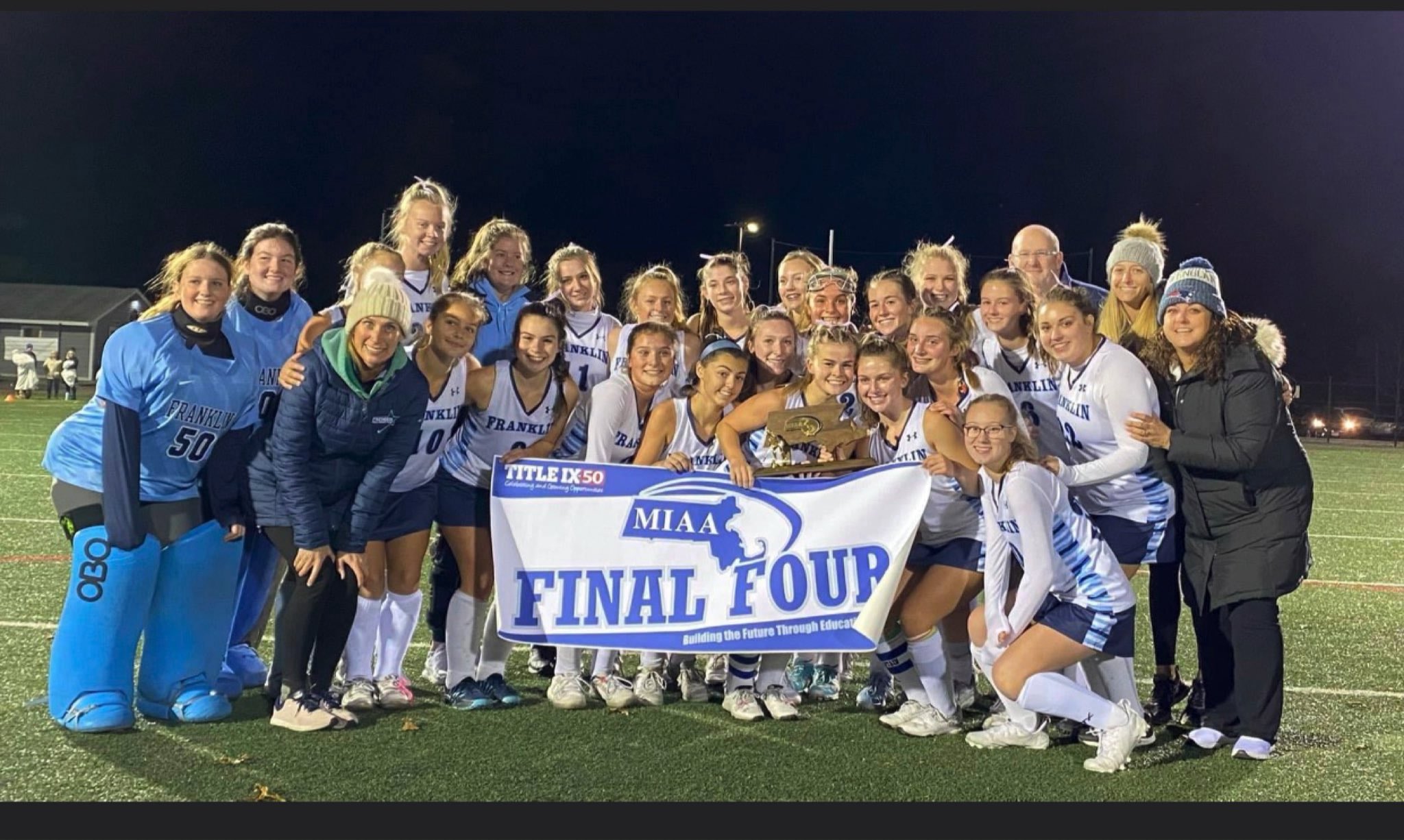 FHS field hockey top Winchester to advance to final four