LAST 2 WEEKS IN REVIEW
AUGUST 29 - SEPTEMBER 11
I'm your representative in Congress and I write to keep you informed.

Remembering 9/11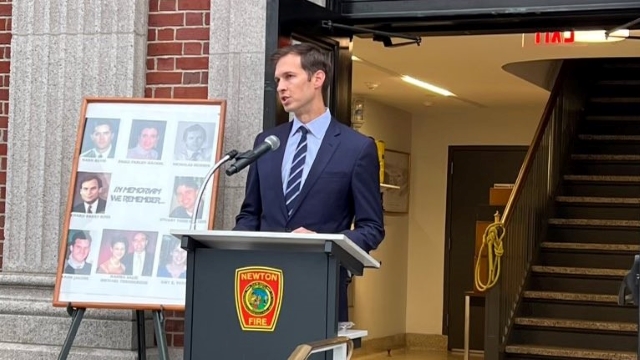 Anniversary of September 11th: On Sunday, we commemorated 21 years since our way of life came under assault, in an attack so horrifying that the images and sounds are forever seared in our collective memory. In solidarity, I spoke at the Newton Fire Department in honor of the lives lost on September 11th, 2001. As a country, we commit ourselves to freedom and democracy, in their memory.
On the Hill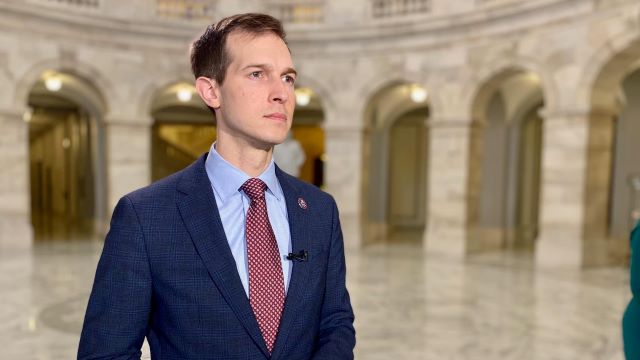 MBTA: I met with Massachusetts Bay Transit Authority (MBTA) General Manager Steve Poftak and other MBTA officials on the shutdown of the Orange Line and other service restrictions caused by maintenance and safety concerns. The federal government has provided sufficient funding to the MBTA, but now the MBTA needs to properly use the funding for increasing staffing and performing maintenance. Specifically, they need to hire at least 2,000 people over the next two years.

I do not believe that the Federal Transit Administration should impose receivership on the MBTA. The FTA has demonstrated its value in enforcing safety upgrades and should stay in close oversight of the MBTA, but as a former local official, I strongly believe that state and local officials are best equipped to run the MBTA.

Supporting Ukraine: Ukrainian forces recently retook over 1,000 square miles in northeastern Ukraine from Russian troops. Ukraine's counteroffensive is the most significant development in the war since Russia's retreat from Kyiv and is further evidence that Russia can be defeated. I am continuing to work to maintain strong bipartisan support in Congress for Russia's strategic defeat. We must continue providing economic, military, and humanitarian aid to Ukrainian forces to ensure their victory on the front lines of the free world.

Make your voice heard → I am working in Congress to provide widespread access to public transit. Let me know below if you have access to reliable, public transportation.
Have you been impacted by recent public transit service restrictions?

Around the Fourth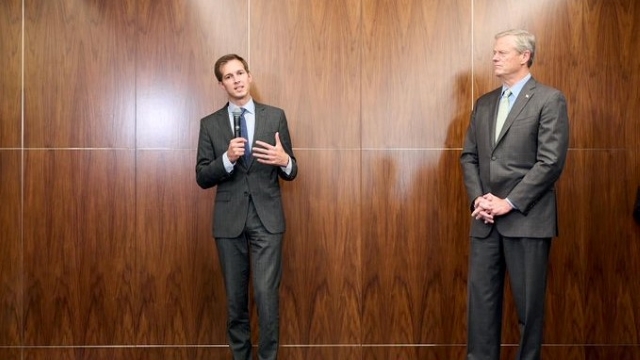 Investing in Health: I joined Governor Baker in speaking at the opening ceremony for a new Blackstone life sciences location in our state. Blackstone is investing in new cures, good jobs, and better care for Massachusetts residents. And, increasingly, the Massachusetts life sciences ecosystem is extending to southeastern Massachusetts, where, for example, Thermo Fisher Scientific recently opened a biomanufacturing facility in Plainville.

Meet-Ups Across the Fourth: Throughout the month of August, I hosted a series of meet-ups at coffee shops and restaurants throughout the district. I enjoyed hearing from constituents on a variety of topics, from Congress's recent action on climate change to providing support to Ukraine to continuing our work to lower health care costs. I will take all of this information with me back to Washington and keep it in mind as relevant legislation arises.
Sincerely,

Jake
WASHINGTON
15 Independence Avenue SE
1524 Longworth HOB
Washington, DC 20515
Phone: (202) 225-5931

NEWTON
29 Crafts Street
Suite 375
Newton, MA 02458
Phone: (617) 332-3333

ATTLEBORO
8 North Main Steet
Suite 200
Attleboro, MA 02703
Phone: (508) 431-1110